News & Media

Skynesher / Getty Images
5 Tips to Build Your YouTube Real Estate Channel
Here's advice from one Realtor who grew his YouTube channel to 10K views a day and 131,000 subscribers.
Are you a Realtor who wants to get started in video? Trying to drive people to your YouTube channel?
"It's all about having a strategy, being consistent and organizing your channel for maximum exposure," says Bryan Casella, team leader for Team BC with eXp Realty of California.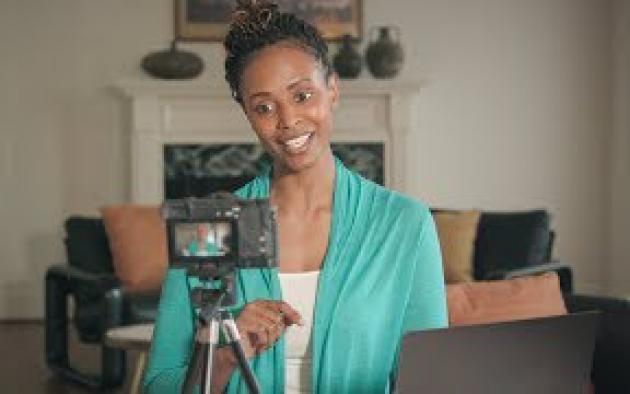 You don't need fancy gadgets and perfectly produced videos to have a successful real estate YouTube channel. But you do need good content and cross-marketing. Here's more about how to make a YouTube channel work for you.
"I started video by documenting my day and offering instruction on cold calling and other activities. Now, my YouTube channel gets 10,000 views a day, and I have 131,000 subscribers. I average between 100 and 150 new subscribers each day. I have 11 videos that have over 100,000 views and about 50 videos with about 50,000 views. And, I built it all organically. I don't pay for advertising to drive people to my channel," he says.
Here's how to have similar success.
1. Determine your focus. 
In 2014, Casella was new to the business, so he started documenting what he was doing in the early stages of growing his real estate business.
"I would film myself doing cold calls and offer insight to others about what was working and what wasn't. Naturally, I gathered an audience of young entrepreneurs, real estate agents and others who were interested in seeing how I was building my business," he says.
2. Post on multiple platforms.
At the same time Casella was building his YouTube real estate channel, he was building his Instagram, Facebook and Snapchat audiences. "You must market your video across platforms," he says. "I may post one minute of a video on Instagram and in the post's caption say, 'Go to the link in my bio to watch the rest of this video on YouTube,'" he says.
3. Be imperfect.
"I don't have fancy gadgets or a huge editing team. In fact, I usually only edit out the beginning and end when I'm turning the camera on and off," says Casella. "You want your content to rise above all the noise. So, I have playlists organized by different subjects, such as door knocking. In that playlist, you'll find videos of me actually door knocking and going over best practices. I have a specific playlist with videos on how to get your real estate license and another playlist for new agents with videos that show them what they need to do to grow their business and make it out alive in the first two years," he says. He also has videos where he does live real estate agent training.
4. Consistency is key.
Organization and premium content are vital. But, says Casella, "It's the consistency and number of times you post each week that also help you grow. You must have at least three to four videos on your YouTube channel to create top-of-mind awareness. And, this benefits you with algorithms, too."
5. Show your personality.
"Prospects want to know about you, not just about your real estate listing or the house you sold," he says. "I noticed that when I was open about who I am and what I'm all about, I had a high level of loyalty from my audience because they connected with me more."
Sure, it's takes time and commitment to grow your video audience organically, but if you're filming what you're truly passionate about, your videos will shine.
Tracey C. Velt is a contributing editor for Florida Realtor magazine.