News & Media

It's Not Business as Usual: Follow CDC Guidelines
Florida Realtors Pres. Barry Grooms: What can we as Realtors do to conduct business while acting as responsible citizens during the coronavirus pandemic?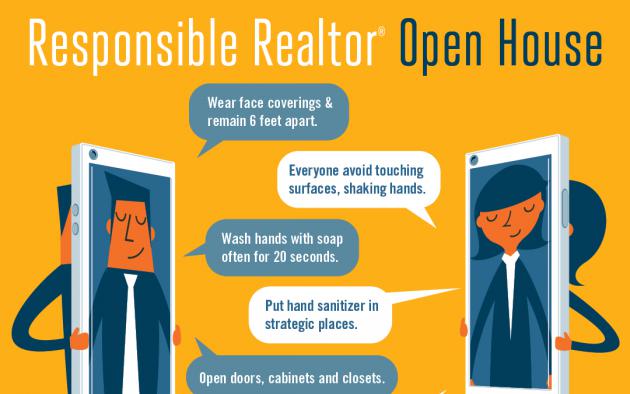 Yes, you can still conduct business during the pandemic, but it's not business as usual. Follow these guidelines and share them with your colleagues.
ORLANDO, Fla. – Throughout Florida, the U.S. and the world, the coronavirus pandemic has changed everything and everyone. Governments, businesses and people are all trying to figure out the best actions to take and what to do – or not to do – to help stop the spread of COVID-19 and flatten the rate of infection.
As Florida Realtors® President Barry Grooms says, what Realtors do matters. Florida Gov. Ron DeSantis has declared residential real estate, commercial real estate and related services as essential in his executive "stay-at-home" order. People need housing in this critical time, but that doesn't mean that it's business as usual.
"We also need to do what's right to ensure those we love, those we serve, and truly all those we come in contact with, stay healthy and safe," Grooms says in a video message to his fellow Realtors. "Right now, you have no way of knowing if you're infected. Many of the infected have no symptoms at all, and they never will. That means you could be infected right now and be infecting others. Many others."
Medical experts report it doesn't take a cough or a sneeze to infect others, that an infected person can spread the virus by breathing or talking in front of someone. Also, the coronavirus can remain infectious on inanimate surfaces for up to nine days, according to a recent Medical News Today article.
Knowing that, Grooms asks: What can Realtors acting as responsible citizens during the coronavirus pandemic do to conduct business, and what should they not do?
Here is a list of six points, also posted to Florida Realtors' coronavirus resource page, to download and share as an infographic.
Do not go out in neighborhoods knocking on doors or handing out door hangers or flyers.

Do not hold live buyer seminars or any type of mass gatherings.

Work remotely.

Use the tools available to do virtual open houses and tours.

As a Realtor you must adhere to the Centers for Disease Control (CDC) guidelines to protect yourself, your clients and the community you serve.

Honor the Governor's mandate to stay at home for the next 30 days.
"Realtors can still provide the essential service of finding shelter for those in need during this difficult time," says Grooms. "But we need to step up and do the right thing. We have a moral responsibility to do our part to help minimize the spread of this horrible virus."
© 2020 Florida Realtors®