News & Media

Lena Wagner/Gettyimages.com
How to Build a Successful Feeder Market Strategy
Realtors don't just need to know where buyers are coming from, they also have to know why. Once you know those things, you can begin creating your marketing strategy.
For 10 years, Joe Azar had been practicing real estate in New York but would often come down to South Florida. He moved to Miami three years ago and saw a natural transition to develop a feeder market by tapping into his New York roots.
Now a broker-associate with Compass in Miami, Azar recalls selling a new development condo in his first three months as a Florida real estate professional.
 "I sent a newsletter targeted to 6,000 of my New York clients letting them know I'm now a licensed broker in South Florida," explains Azar. One reader saw the potential of investing in Miami and Azar's condo listing caught his eye. "The client wanted to be in a walkable place," Azar says. "He could use the condo when he visited or rent it as an investment. I negotiated a great deal for him."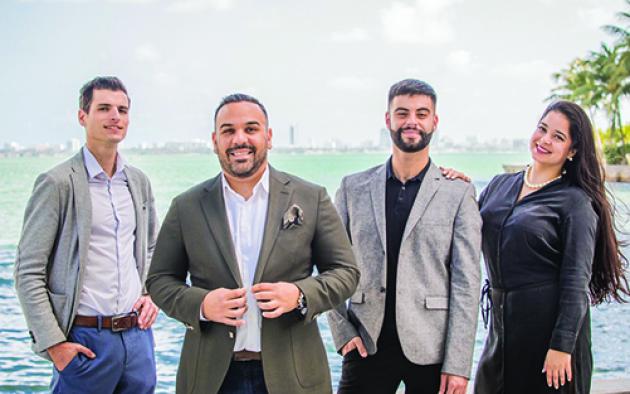 Here are Azar's top tips for marketing Florida and properties to out-of-state buyers.
1. Network
Azar firmly believes in networking, especially in building agent-to-agent relationships and fostering connections with industry professionals, such as attorneys, CPAs and relocation experts. He suggests joining a networking group with national or global reach, such as Business Network International (BNI). "When I'm visiting a New York chapter, I speak about the benefits of buying real estate in South Florida and let members know I'm a broker in both states," notes Azar.
2. Stay top of mind
Tapping into his database (17,000 between Florida and New York), Azar distributes a monthly e-newsletter to stay on prospects' radars. Newsletters spotlight current projects and highlight new laws about residency, tax news and relevant topics.
3. Establish a presence in both markets
While Azar calls Miami home base, pre-COVID-19, he traveled back to New York once a month. "I also organize quarterly seminars and fly up to New York to give presentations on buying a home in South Florida," says Azar, noting that face-to-face interaction is best, but not do-able in today's climate. He also conducts joint seminars with attorneys or CPAs, which can be done virtually.  "It shows confidence in clients working with me because I've set them up with pros." When the pandemic hit, Azar adapted his usual approach. He goes for daily walks and makes at least 5–10 phone calls to both his business and personal sphere during this time. "In other times, I feel that, during my daily hustle, it's harder to make these dedicated and valuable calls," says Azar. "I just call to see how everyone is doing and catch up on life."
4. Provide valuable content
Beyond seminars and newsletters, Azar also creates tutorial videos about the processes for buying real estate in both Florida and New York. Some target other real estate professionals while others target buyers. He usually posts these to social media (facebook.com/theazarteamre) and his website.
To keep the leads flowing from feeder markets, Azar notes, "It's really about growing a relationship with others. You can't look at a transaction as one and done."
The secret to feeder success
It took years for Paul Benson, license partner and global adviser at Engel & Völkers, to establish himself as the go-to luxury agent in Park City, Utah. Along the way, he racked up $100 million in yearly transactions for the past 10 years. While he calls this ski-resort town his home base, he markets well beyond Utah's borders, tapping into his feeder markets of New York, California and Texas.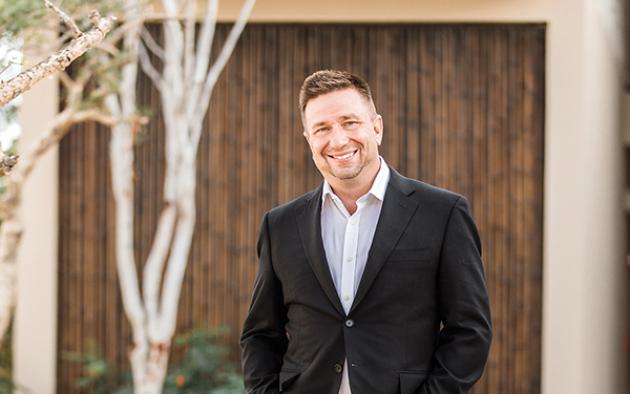 Before embarking on any feeder marketing campaigns, Benson cautions that you must know where the buyers are coming from and why. Here's one budget-friendly trick to help identify the right demographics. Look to chain hotels in your community and see where they're advertising. It helps you identify and efficiently direct your marketing dollars to similar markets.
Once you know where to target, identify and connect with who can help you.
As a foundation, Benson builds relationships with other Realtors in his out-of-state markets. "You must be willing to travel to your feeder markets and attend events in those markets to actually meet the broker," says Benson. "Then, continue to market yourself to the brokers you've met until, after a long enough period, you become their friend. It's much like farming a listing—it takes a long-term plan."
Due to the recent travel restrictions, Benson has been using Google Hangouts and Zoom video meetings more than ever to communicate inventories to brokers and his offices in other states. He's also been making more regular phone calls than ever. In addition, his main focus shifted to digital, tremendously increasing his company's social media presence with a lot more videos and creative posts, strategically targeted to a predetermined audience in their feeder markets.
When travel is not restricted, Benson establishes familiarity prior to prospective buyers coming to town by running targeted ads in his feeder markets. To make sure you target the right print and digital outlets, stay abreast of these feeder markets in terms of economy, lifestyle and current events.
Finally, Benson points out that consistent marketing to out-of-state buyers plays a key role in reaching feeder markets. "Use video and print so that you become familiar," he says. "You have to be on three mediums—such as social media, print and digital email marketing campaigns—to leave an impression."
Source: Luxury Connect: Paul Benson on how to create a luxury feeder market
Lisa Beach is an Orlando-based freelance writer.