News & Media

Photo by Julie Heimbach
4 Ways to Reach First-Time Home Buyers
Here's how you can help newbies become homeowners.
When Diane Vespucci served as a volunteer for the St. Johns County Homeownership Program, she discovered that most first-time buyers knew very little about what it takes to purchase a home. "Other than what they've read online, they had no idea what they were getting into," says the broker associate with RE/MAX 100 Realty in St. Augustine. "They need professionals like us to educate them."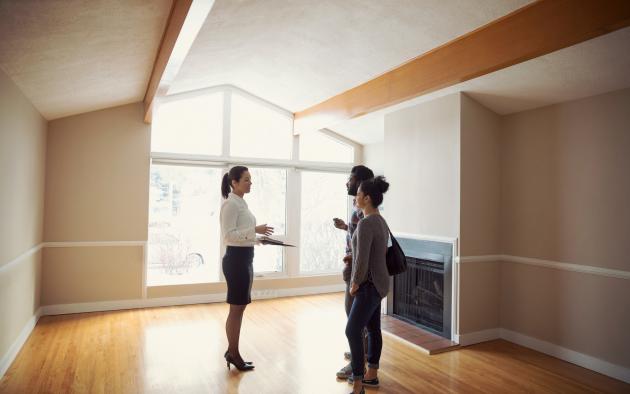 Many renters have a nagging dream to own a home but a general attitude that it won't work out, so why try? The answer to these questions might help them commit.
In fact, some first-time buyers still buy into common misconceptions, such as believing they need a 20-percent down payment to qualify for a mortgage, that it's cheaper to continue renting (or always less expensive to own than to rent) or that property values are guaranteed to rise. 
Vespucci, who now derives about 40 percent of her business from first-time buyers, recalls working with an elderly couple living in a rented mobile home who doubted they could ever buy a place of their own because they lacked a large down payment. Also, the husband felt sure he had already used his eligibility for a V.A. loan. "Fortunately, he hadn't, and we worked with a mortgage professional and got them into a nice townhouse," Vespucci says. "They were thrilled and sent me a young couple—also first-time buyers—and I sold them a condo. People remember you when you help them."
Here's how Vespucci reaches first-time buyers:
1. Build Trust.
Let your buyers know you have their back. "You can get into some sensitive territory when working with first-time buyers," says Vespucci. "You learn personal things about their family and finances, so they have to trust you." She builds trust by focusing on helping and educating. "Working with first-time homebuyers may not be the most financially rewarding niche but I don't make the commission my primary focus. I focus on what's best for them. Everything good I do in real estate always comes back in a referral."
2. Be Patient.
First-time buyers typically require more time and attention because the process is new to them. "They have lots of questions," Vespucci says. "I want them to ask everything and text me whenever a question arises. Going over the contract when they put in an offer can take hours because they want everything explained. It's often an overwhelming and scary process for them." But, she adds, "There's no greater satisfaction for me than helping people start a lifelong venture of financial security by buying their first home."
3. Become an Educator.
Vespucci teaches a class for first-timers with a mortgage professional, title company representative and/or an attorney on hand to answer questions. "Building a team of seasoned home inspectors, loan officers and other affiliated professionals helps me guide buyers through the process," she says. "We talk about what's involved the first time and what to look for when hiring a real estate agent. I don't always expect they'll hire me, but I emphasize the importance of having a good relationship with whomever they're working with because they're going to be sharing a lot of personal information."
Also to educate, she writes a monthly column for the St. Augustine Beach News Journal, covering topics such as overcoming the fear of buying your first home, how to find a good loan officer and more. When prospective buyers call after reading one of her articles, she refers them to a loan officer to get them prequalified.  
4. Reach out to Renters. 
Using tools such as the Realist public records system and Realtors Property Resource (RPR), NAR's real estate database, Vespucci locates areas with large numbers of rental properties. Then she sends mailings to people who are currently renting. "I provide information like current interest rates," she says. If someone isn't ready to buy right away, she keeps in touch every three weeks. "I text and email, share information about mortgage rates and anything else they need to know before buying a home." 
Leslie C. Stone is a Vero Beach-based freelance writer.