News & Media

sorbetto / Getty Images
5 Pro Tips to Virtual Listing Presentations That'll Seal the Deal
The coronavirus has prompted agents to shift their appointments from in-person to online. Here's a look at the technology available and how agents prepare their online presentations.
When Cyndee Haydon, broker-associate with Future Home Realty in the Tampa Bay area, decided to set up a virtual listing presentation with an 80-year-old prospective seller, she jumped at the chance.
"She was not tech-savvy. I emailed her the link for the Zoom call, but that didn't go through. Texting didn't work either," she says.
Haydon decided to send the link through Facebook Messenger and the woman was able to get on the call. "It took about 20 minutes, but it allowed me to understand my role as a guide," she says. Since then, she also listed a townhouse after performing a virtual listing presentation for two siblings whose mother recently passed away.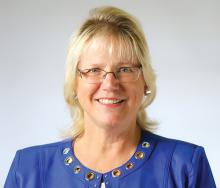 Here are her tips for successfully transitioning your listing presentation from in-person to virtual:
1. Drive by
While you may not be able to enter the home, always drive by before the listing presentation to get a feel for the property. While Haydon doesn't drop off anything beforehand, she says it's not a bad idea to drop off marketing materials or instructions for the call.
2. Walk-through
 "The very first thing I do is ask the seller to film the house by walking me through each room and talking to me like they were selling it to themselves," she says. "I ask about improvements and features at that time."
3. Talk market trends
So much is changing in the market that sellers want to know what's going on right now. "I give them an idea of what's selling, who's buying and talk to them about past markets."
4. Share your screen
Haydon recommends you have your listing presentation on your computer and be prepared for the call.
"In the Zoom function, there is a whiteboard where you can annotate and share your screen," she says. "I close everything on my computer that I don't need or makes noise, then I keep what I do need up, such as MLS comparable properties, slides or market data, 3D tours, Zillow reviews and more. That way, I can pull it all up quickly and share my screen to show them."
5. Explain new processes
 So much is changing, says Haydon, that it's vital to spend some time talking about marketing changes, such as virtual open houses, more robust virtual tours, Facebook livestreams of the property and more. "I gauge how open they are to me filming the property or holding a virtual open house. Some people don't want anyone in the house, including the Realtor®. In that case, I have to walk them through how to film the house properly."
The key, says Haydon, is to counsel and guide the prospective seller through this ever-changing market and gain their trust in you as a professional.
John Dietz, team leader for Keller Williams Realty in Coral Springs and a Keller Williams University Trainer, offers these dos and dont's for virtual listing presentions:
Best practices for virtual listing presentations
Call one day before the Zoom or virtual appointment to confirm the prospective sellers have the meeting ID and know how to get on the call.
Start on time. It's no different than an in-person appointment, and you wouldn't show up late for that.
Dress for success. Just because you're at home, it doesn't mean you should wear loungewear.
Keep your background simple or use a Zoom filter that features your company logo.
Don't sell. Instead, be a consultant. Let them know you're there to guide them through the process and help them make a decision.
Be prepared. Have your comparable property information at your fingertips, as well as any other information you choose to share.
Help them self-discover the right price. Share information about market price trends and comparables but let them come to a decision on price. Explain market strategy as it relates to pricing bands and supply and demand for certain price ranges.
Let them talk. Listen carefully to what they have to say and avoid interrupting as they are talking. Sellers want to know that you hear and understand their desires.
Top virtual conference programs
Tracey C. Velt is a contributing editor for Florida Realtor magazine.