News & Media

Gettyimages.com
3 Out-of-the-Box Ways to Keep the Leads Coming!
The stay-at-home order ramped up the creativity of Realtors in Florida. Find out what they're doing to connect with prospects and fill their lead pipelines.
The COVID-19 pandemic brought never-before-seen challenges to the real estate industry. But challenges also bring opportunities for growth, says Chris Scott, president of The Paperless Agent and Real Estate Digital Marketer (REDM) in Austin, Texas.
"Ultimately, it's the time to move toward the market—to act, provide value and be present. According to Fannie Mae and a number of leading economists, there's going to be a surge in home sales in the third and fourth quarters of 2020. People who are going to buy are making their decisions right now. Don't wait to read about it because the deals will already be done. You've got to act now, with velocity and momentum."
Scott and his business partner Garry Creath, co-founder of The Paperless Agent, encourage real estate pros to take a three-pronged approach to generating leads. "Be present, provide value and engage prospects," Scott says. "There are lots of different ways to do each of those. This [COVID-19] situation is emphasizing the need to work virtually and to market using online strategies. Now is the time to show up and be seen as a reliable leader in your community."
Here are ideas from three real estate pros who are maintaining their visibility and creatively keeping their lead pipeline flowing:
The idea: Launch a YouTube series
Kristen Conti and her husband, Dave, wanted to start their own YouTube video series for years. The goal is to stay in front of people in a fun way to keep the phone ringing and their lead pipeline full.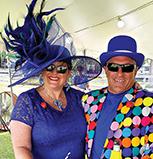 The duo, who comprise Team Conti at Coldwell Banker Sunstar Realty in Englewood, used their extended free time during the pandemic to do just that. "We made a daily quarantine chronicles-type video to entertain our sphere of influence during the 30-day stay-at-home order, and it really caught on," says managing broker Kristen Conti.
Their first video was a review of Netflix's "Tiger King" true-crime docuseries.
"Our 'Here Kitty, Kitty' video got 177 views and built a little following," Kristen Conti says. "From there, we started a daily tradition of sitting outside for about an hour before sunset with the dogs and catching up on the day. We would weave real estate topics in, but the idea was to get people to know and trust us as real people navigating the quarantine."
They would also address some of the questions likely on people's minds, such as "Is it a good time to buy?" and "Is it safe to buy?" "At least 25 of our videos are the two of us bantering back and forth about trying to lose weight. In one video, my husband is eating palmini—linguini made from hearts of palm—and I ask him, 'Honey, what does it taste like?' and he replies, 'Like a freakin palm tree.' In another video, I'm talking about what to do with your hair while I'm spraying all these products, and my hair is sticking straight up. [We felt] people needed something fun as a release from the doom and gloom."
It takes time to build a following, but the Contis consider the channel a success because they finally took the time to develop it. They get about 50-100 views per video. "People were so supportive and thanked us for getting them through quarantine by sharing our own struggles and victories," Kristen Conti says. "Now that we've built this [small] following, we are launching our 'Weekend With the Contis' series."
Following the success of her YouTube series, Kristen Conti launched a Facebook Group called Englewood Beach FL Community Collaboration—EBFCC.
"I ask polling-type questions [in the Facebook group]," she says. "Some questions could be considered hot-button issues, but I introduced them as a way to consider things respectfully and thoughtfully from various perspectives. We even reached out to our county commissioner to join us in the first-ever virtual Englewood Beach town hall meeting using Zoom. The commissioner and several people at Englewood Hospital, including an infectious disease nurse and the head of nursing, came on the Zoom call to help educate the public." She also hosted a virtual Kentucky Derby party. "I got a gigantic Kentucky Derby hat to plop on. Before Zoom, I would've been happier with an MLS book and a highlighter. Now, Dave looks at me and says, "Look at you 'Zooming' all over the place."
The Contis had two transactions during March and April that they can connect to the video. Not only that, but they are starting to get leads as well.
"I'm positioning myself as a market expert and a trusted resource in the community," she says, "which has improved the visibility of my office. I love to collaborate, and I've learned how much I can get done with just the computer and phone. I don't have to be physically present to connect with people on a deep level."
The idea: Follow the TikTok trend
Carlos A. Melendez is a huge proponent of social media. He has amassed more than 55,000 followers between Instagram and Twitter, maintains personal and business Facebook pages and produces two YouTube channels: Melendez TV (lifestyle, travel, tech reviews and real estate) and Melendez Group (educational videos, listings and property walk-throughs). The idea is to build his lead pipeline virtually and turn those into in-person connections as business gets back to a new normal.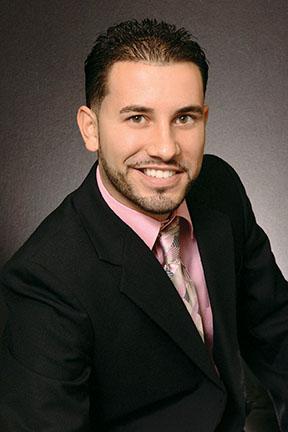 Last October, he started using the popular video-sharing platform TikTok.
"I was watching kids create funny content and had an aha moment," says the broker-owner of Florida Premier Realty of the Palm Beaches. "A billion people worldwide use TikTok. It's where YouTube was 10 or 15 years ago when few people understood its potential. The biggest YouTube stars have created a business out of it, become influencers and made a lot of money."
Within six months of launching his "Los The Realtor" (@carlosamelendez) TikTok profile, Melendez had accumulated over 10,000 followers and more than a quarter-million likes.
The secret to his success, he says, is being unafraid to embrace his silly side—and consistently posting videos every day.
"I don't just do videos about real estate, because people quickly get bored," he says. "I see other agents with all this content but only 15 or 20 followers. Why aren't they getting traction? It's the same boring video showing a new property. I introduce that yes, I'm a Realtor®, but my videos are mostly about what I enjoy, which is coffee, cars and [other] vehicles."
He even does comical videos about his Puerto Rican heritage.
"One TikTok trend is people showing off their culture while doing a little dance. I jumped on that trend and made a fool of myself, but I gained about 300 followers overnight. I also made a video joking about Puerto Ricans speaking Spanglish [a hybrid of English and Spanish], which has hundreds of thousands of views."
Melendez's strategy is working. "Lots of agents use the #realtorlife hashtag, but when TikTok viewers search my #lostherealtor hashtag only my videos appear—and my hashtag has 4.3 million views," he says. A prospect from the West Coast reached out to Melendez after seeing his humorous videos. "He wants to start buying property in Florida and has $600,000 to invest. Another [out-of-state prospect], who follows all my content, recently messaged me to say she was moving down and asked if I would help her find a place. We are getting her preapproved and she's in my lead database."
His wife, Amy Langleben, who is his business partner on The Real Estate Dynamic Duo team, started using TikTok a few weeks after him. Her @sillyrealtor profile has more than 25,000 followers, thanks to a video clip featuring her and her bridesmaids doing the "Bibbidi-Bobbidi-Boo" Challenge.
"Amy posted lots of content about our wedding," says Melendez. "That one video got 3.3 million views. She and her bridesmaids are in their bathrobes, getting their makeup done. Then, the Disney song [from "Cinderella"] plays and they transition instantly into their wedding gowns. She went to sleep with a couple hundred followers and woke up to 10,000 followers. She also posts a lot of real estate content."
The idea: Over-the-top, zany marketing
Nick "Tiger" Quay prides himself on doing things differently. During the pandemic, he created a "Best Home in Miami to Quarantine In" campaign featuring his listings and got a contract on a $1.3 million estate that previously languished on the market for two years with another agent.
"I had to do something engaging and super fun to get it sold because it's a unique 7-acre estate," says the team leader of Nick Quay Real Estate Group at Avanti Way in Sunny Isles Beach. "I wrote a story about being in quarantine at the house and eating from the 300 fruit trees and screened-in vegetable garden. The lead photo was this amazing sunset view with thick ivy, lush landscaping and big iron gates that make you think, 'Wow, this is the perfect home for total privacy and seclusion.'"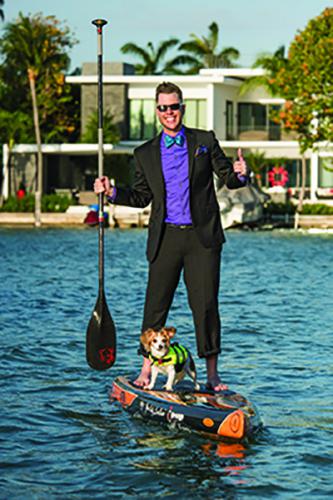 Quay and his fellow team members go all out for property photos. "My nickname is Tiger and sometimes I run around in a tiger helmet for fun and shock value," he laughs. "In my office, I also have unicorn, rooster and fox helmets that look like the emojis." There are shots of the unicorn making espresso in the kitchen of a new listing and lounging in the pool while Quay, wearing his tiger head, paddleboards in the pool.
Another photo features the tiger, unicorn and rooster riding a utility vehicle through the orchards. "Clients understand that what I do is extremely unconventional," Quay says. "My job as a real estate marketer is to get people in the house, make the phone ring and sell the house."
Quay's storytelling always plays a major role in getting a property sold. "It starts with photos, video, the property description. From there, it's staging, lighting, curtains, bed being made a certain way and placing fresh flowers," he says.
He also interviews the owners about their home. "I'll ask something like, 'What is your favorite thing about this house?' or 'What made you fall in love with this place?' If they tell me it's the sunrise, I will be there at 4:30 a.m. with my photography team."
To compensate for the lack of face-to-face meetings during social distancing, Quay stays in touch with his sphere through phone calls, video chats and an occasional drive to their home. "I focus on those who genuinely know and care about me—my top 300 who have sent me business or have done business with me in the last 10 years. I reach out and ask how they're doing because I genuinely care. If they tell me their wife just got furloughed, I ask about [her]  skill set because I try to put people together. During lockdown, there are people with no social interaction. I ask, 'Hey, do you have Zoom or WhatsApp? Can I video chat with you? I want to see your face.' You can get in your car or hop on your bike and drive up to someone's house. Call and tell them to look out the window [so you can wave hello]. It means the world to people who are having a tough time right now. I can also call and ask, 'Hey, are you outside this morning for coffee? I am going to be paddleboarding by your house in 15 minutes. Grab your coffee, come outside and let's talk.' Yes, I am quirky, and I show my personality—because it works for me." #
Leslie C. Stone is a Vero Beach-based freelance writer.