News & Media

Gettyimages.com
Become THE Go-To Resource in Your Community
Realtors are the heartbeat of any community. Here's how one industry veteran has positioned herself as a trusted adviser to her farm.
Ellen Mitchel, leader of the Prestige Estate Team at RE/MAX Allstars in Hollywood, is always striving to be a valuable resource for her community.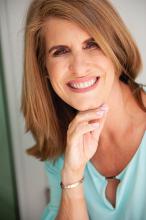 During the COVID-19 pandemic, she emailed her database with valuable community information, delivered food to high-risk groups, and distributed hand sanitizers and face masks. "My community means everything to me, and I'm passionate about helping others," she says.
Here's how Mitchel serves her community:
1. Be upbeat and accessible
Mitchel's social media posts are a blend of practical, educational and inspirational messages. "I notify people about resources available to them, but I don't want to be depressing or inundate them [with info about] the CARES [Coronavirus Aid, Relief, and Economic Security] Act," she says.
"People can use tips on how to file for unemployment or how the stimulus package affects residential and commercial property owners, but I only share things like that once or twice a week. I like to keep it funny and light, with photos of myself out at the barn with the horses or social distancing with my husband on the boat."
2. Reach out 
She sends a biweekly newsletter to buyers, sellers, colleagues and professionals in other industries, such as wealth planners and probate attorneys, to keep them informed about what's happening in the market.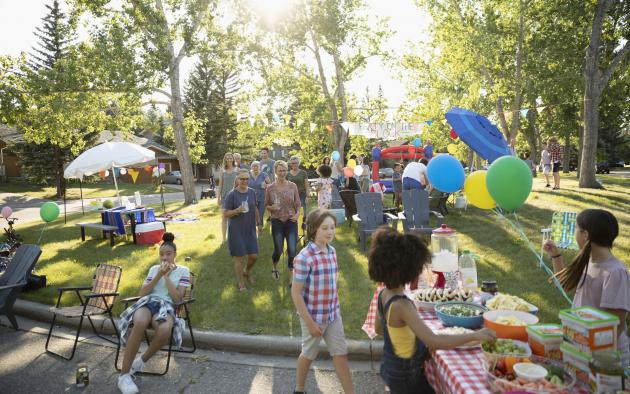 The private social network lets users share info about community events, seek referrals for service providers, communicate safety concerns and post items for sale.
3. Get involved 
Socializing is an ideal way to connect with people and build trust, Mitchel says. She is an active member of the Hollywood Women's Club and their monthly book club.
"There are about 22 women in our group," she says. "We traditionally do an amazing potluck lunch and discuss the books we are reading. I didn't know anyone else in the group before I joined—and they all lived in my neighborhood." With social distancing, the group has taken meetings virtual. When it comes time to buy or sell, her friends and associates turn to her for their real estate needs and send her referrals.
4. Give back
Volunteerism is another way to serve your community, Mitchel says. Right now, she's focused on COVID-19 volunteerism, helping first responders and those at risk. If there's a need or a worthy cause, she lends a hand.
She has been a licensed foster parent, worked with the Department of Children and Families and supported her local Special Olympics events. During the holidays, she collected and delivered gifts to underprivileged families.
"Once a month, [pre-COVID-19) my nieces and I do a pizza and movie night at a local shelter for women and children," she says. I also take gift cards to Holocaust victims every month [in conjunction with] the Jewish Federation. Each quarter, she works with her temple to deliver meals to the homeless. "It's an interfaith effort where we all come together quarterly, and we also provide a meal one Sunday each quarter at the Broward Outreach Center." During the pandemic, she picked up food items that people ordered from a local restaurant and delivered them every Wednesday within the cities of Hollywood, Hallandale and Dania Beach.
"We are all in this together," Mitchel says. "There's a lot we can do to serve our communities."
Leslie C. Stone is a Vero Beach-based freelance writer.