News & Media

Man As Thep/Gettyimages.com
11 Ways to Find Motivation, Prosperity & Inner Peace — for Realtors
Take a deep breath. Then try these tips to gain control of your real estate career, get motivated, and improve your business and life.
For months, you were going full-steam ahead in your business, then, boom, COVID-19 brought everything to a halt.
You thought things were stressful when you were busy? Well, they were even more stressful when you weren't. And now that business is back, you have to work with new protocols. Real estate can be nerve-wracking in the best of times. The question is: How do you manage the stress?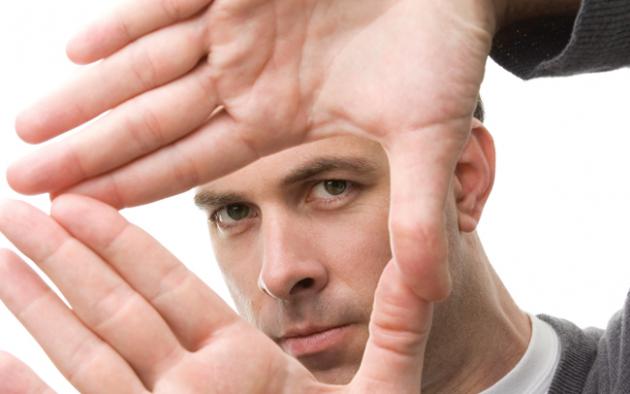 If you can envision it, you can do it. We've got a six-step plan for creating the life and real estate career you want—really!
"Data from the World Health Organization shows that real estate professionals have a 15.7% rate of depression," says Allyson Lewis, founder and CEO of the 7 Minute Life, a time management company.
According to a survey by Korn Ferry, a global advisory firm, only 3% of respondents said their personal principal driver at work was pay/financial rewards. Some 73% cited their primary driver as work that has purpose and meaning.
So, how do you give your work purpose and meaning? We talked to coaches and experts from around the country and came up with these simple tasks you can do to gain control of your career and lower your stress level.
1. Start with gratitude. 
Each morning, write down something you are grateful for, read a passage that moves you, and reflect on what's good in your life. Larry Kendall, founder of Ninja Selling, says, "What if you woke up today with only the things you gave thanks for yesterday? With a new perspective, we look forward to the day when we say, 'I get to go to the sales meeting.'"
Gratitude has other benefits as well, according to University of California's Dr. Robert Emmons, who spent years studying the benefits of gratitude. He found that participants who kept gratitude lists were more likely to make progress toward important personal goals and that grateful people report higher levels of positive emotions and life satisfaction.
2. Take seven minutes every morning.
According to Lewis, "Creating a to-do list of what you're going to commit to doing each day moves you forward," she says. That's the premise of her book, "7 Minute Life." During those seven minutes, write down five things you will do before 11 a.m., unfinished tasks from yesterday, and log three people you want to connect with that day.
3. Stream it, read it, watch it.
"Set aside some time every day to catch the motivation bug from some of the best coaches on Earth," says Tom Ferry, founder of Tom Ferry International. "The late Zig Ziglar's classic Better Than Good: Creating a Life You Can't Wait to Live will pump you up to new heights," he says.
"Gary Keller's Shift: How Top Real Estate Agents Tackle Tough Times is at the top of our list of books to curl up with at night.
In the car, it's always Tony Robbins, especially Unlimited Power: The New Science of Personal Achievement. Sure, it's old, but it's still quite effective at kicking our motivation into high gear."
Don't forget to read blogs as well. Some good ones:
4. Do one thing that challenges you.
Daily, choose one thing to do that challenges you. Hate cold-calling prospective buyers and sellers? Plan to call 10 people on Monday. Finding yourself too tired to exercise? Plan a 30-minute morning walk on Tuesday. According to Tony Robbins, we seek action to move away from pain toward pleasure. Transform that pain to motivation and use it to drive you to success.
5. Clean it up.
At the end of each day, commit five minutes to updating five contacts in your CRM. Then, file papers, open mail and write down a few things you want to tackle the next day. That messy desk? It can stay that way. In a study in the journal Psychological Science, Kathleen Vohs, Ph.D., of the University of Minnesota Carlson School of Management, found that a messy room seems to help people try new things and come up with creative ideas.
6. Get back to basics.
Finding it difficult to keep your pipeline flowing? It's time to go back to basics. Get your prospect list out and send handwritten letters to your top past customers. Pick up the phone to see how people in your database are dealing with the ever-changing COVID-19 situation. The key is to go back to doing what you originally did when you first started real estate, although on an elevated, more experienced level.
7. Hire a coach.
According to Tom Ferry, founder of the agent coaching firm Tom Ferry International, some 90% of real estate agents using coaching see an increase in their business of up to 200%. Your coach will give you accountability, inspiration and encouragement, as well as introduce you to new ideas to grow your business.
8. Join a networking or mastermind group. 
Stuck in a rut? Coaching not for you? Then, look to your peers. Bounce ideas off of them, learn from their experiences and gain inspiration. Facebook Groups are a good place to start. Some to consider: Lab Coat Agents, Raise the Bar in Real Estate and Inman Coast to Coast. Check with your broker for options within your franchise network, or start one of your own networking groups.
9. Start with why.
If you've lost your motivation to sell real estate, go back to your why. Why are you in this business? What drives you? Simon Sinek (simonsinek.com) is an author and motivational speaker whose book, "Find Your Why," is popular with real estate agents and leaders. Sinek's premise is that if you start with why, you bring life to your career. Once you truly know what motivates you, you can build your career around that.
10. Change up your routine. 
Like clockwork, you get up every morning at 8 a.m., drink your coffee and read your email. What if, instead of email, you read a chapter of a book, take a walk or time-block your day? How about at the end of each day, you call five past customers or email current customers? Many of you found your routine changing because of the pandemic. How did it feel? Create new routines filled with activities that you love.
11. Take an education course. 
Just about every education course ever offered is now available to take virtually. In fact, you can now attend many conferences virtually rather than travel. If you're not learning, you're not growing. Florida Realtors® features a robust calendar of classes. Or, check with your local Realtor association for a schedule.
Watch a TED Talks video that features business leaders and entrepreneurs offering secrets to success, or sign up for a webinar offered by top real estate coaches. Check out the Florida Realtors peer-to-peer learning videos.
Overwhelmed about what to do first? Don't be. Take one of these strategies and implement it, and you'll find satisfaction. "If you are having a hard time getting started, it may be because you're thinking too big," says Leo Babauta, author of Zen Habits blog.
"You can't fail if you start with something ridiculously easy. Who can't exercise for two minutes? Take that successful feeling and build on it, with another baby step," he says. After all, even small changes can ignite your fire and help you find prosperity in this crazy market. #
Tracey C. Velt is a contributing editor for Florida Realtor magazine.