News & Media

Luis Alvarez/Gettyimages.com
6 Ways to Recruit Virtually — and Make It Feel Personal
In the age of coronavirus, you have to get clever about how to conduct virtual meetings, especially when it comes to recruiting.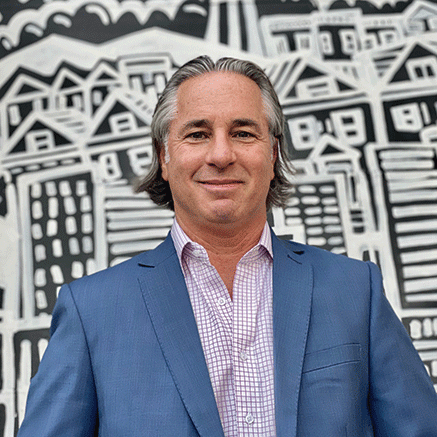 As Vice President of Florida Operations for Side Real Estate, Donnie Pingaro, regularly met with potential agents and teams for in-person recruiting.
"We had a discovery day where we would fly the top producers who were interested and qualified out to San Francisco where we would have a five-hour meeting at Side headquarters, go out to a wonderful dinner and have some activity such as hiking or golfing," says Pingaro, who also owns a boutique brokerage called  Ocean Insiders, a Fort Lauderdale-based team that focuses on Fisher Island real estate.
Side Real Estate's business model is to white-label top producers so they can build their own brand.
"Our top-producer partners own their brokerage, and we partner to do all the backend services so they can focus on relationships, making deals and raising their production," he says.
With COVID-19 the San Francisco trips came to a screeching halt. So, Pingaro says, "We completely flipped our process on its head." The discovery meeting is now a two-and-a-half-hour Zoom meeting.
Here are Pingaro's tips for recruiting virtually.
1. Buy them lunch. "We still do working lunches," says Pingaro. He will talk to the recruit and ask what they want for lunch, then order it on Uber Eats so it arrives right before the phone call. "A personal touch is so important."
2. Keep it concise. "No one wants to sit on an all-day Zoom call," says Pingaro. He keeps the meeting focused and exactly two and a half hours. Because of that, the team can do 18 discovery calls a week. "When we were doing these in person for our three states, California, Texas and Florida, we were constrained to six discovery days per week.
3. Demonstrate. Once they talk about the core philosophy of the company and the business model, Pingaro's team gives an actual demonstration of the technology. "We go through the digital listing presentation, the transaction management software and more," he says.
4. Make it interactive. "Our presentations aren't one-sided. It's an interactive process. We want to make sure we're understanding and addressing their pressure points, not just talking at them," he says.
5. Manners matter. It's important to remember that Zoom or virtual conference calls have to be treated as if you're meeting with the person face to face, according to Pingaro. "Be on time. There's nothing more frustrating than waiting five minutes for someone to join the call." He also notes that you must dress professionally and to your culture and give your undivided attention to the person with whom you're on the call. "Make eye contact and listen more than you talk," he says.
6. Focus on the details. "I've noticed that, in a virtual world, the banter you experience at a cocktail reception doesn't happen. People want to get to the point quickly. So, make sure you have all the details you need before you get on the call," he says. Also, have your research prepared completely. "You don't want to introduce an agent to a collegue and get their name wrong," he says.
The key to virtual recruiting, says Pingaro, is to keep it personal. "Pay attention to the cues the recruit is giving you and adjust accordingly."
Tracey C. Velt is a contributing editor for Florida Realtor magazine.