News & Media

Bagira22/Gettyimages.com
Build a Real Estate Website That WORKS!
Find out how one Florida broker worked with a vendor to get a website that checks all the boxes.
A U.S. seller who owned a property in Brussels, Belgium, contacted Frank Kirschner, broker-owner of Frank Kirschner Real Estate, doing business as Palm Beach Lux Group in Palm Beach, to help him sell the property.
"They saw my website and it gave them the confidence level to trust in me," says Kirschner, who worked with a partner in Belgium to sell the property.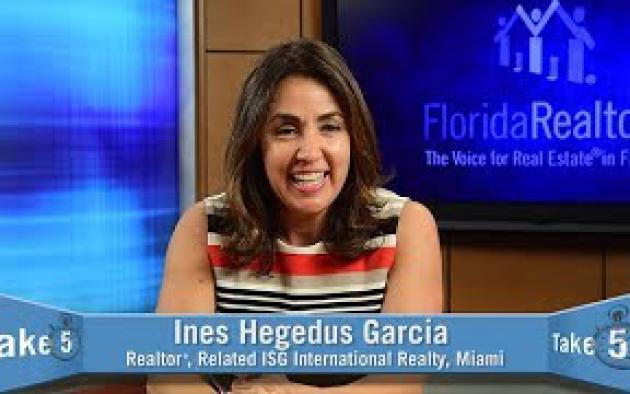 When developing your brand as a Realtor, many people make the same mistake — they think it's all about them. What you really need is that special something that makes you stand out from crowd, whether it's a certain location, style of architecture, or a type of client.
However, direct leads like this aren't the only benefit to having a robust website. "Our main goal is to be accommodating to the public. We want to be knowledgeable, helpful and use our website to break down information that will be useful to buyers and sellers," he says.
Here are his top elements to include in a website:
Market reports: "Market reports should be drilled down to detailed market information specific to neighborhoods and condominium buildings," says Kirschner. On his site, Kirschner features specific reports for local cities such as Boca Raton, Coconut Grove and more. When you click on the city you want, you get an overview of the median closing price in the area, average sold price, price per square foot and more. "You can request a more in-depth report through a contact form," he says.
Blog: "Who has time to write articles?," asks Kirschner. That's why he was looking for a set-it-and-forget-it blog. The web company he is working with updates the blog with write-ups about new properties for sale.
"Contact us' features": "It might not seem important, but it is. On every page of the website, on the right hand side, there is a "Contact Us" button or chat feature," he says. In addition, there are easy ways to search for properties from every page of the website. "The messages are time stamped so I can see from what page and at what time people sent me a message. Then, they get a personal phone call or email from us."
CRM:  A back-office element that is vital from a lead-generation standpoint is a fully automated CRM. Any time a person contacts Kirschner through the website, that information is entered into a CRM so the lead can receive marketing and insights from Kirschner and his team.
In addition to these elements, Kirschner has an IDX property search and offers a complimentary market analysis and home value. "The key is to offer many opportunities for buyers and sellers to contact you," he says.
How to get the website you want
For Kirschner, choosing a web designer wasn't a task taken lightly.
"I set a budget and I took the time to put together a list of what I wanted in a site," he says.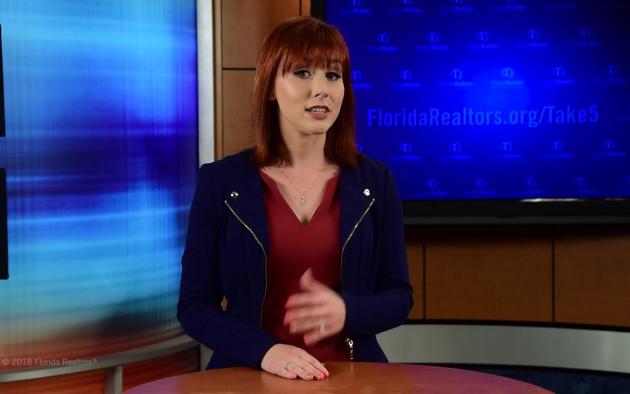 One single successful blog post can generate leads for years to come. And a successful content marketing strategy can help you score those results again and again. It's all about knowing your audience (millennials or boomers?), creating a content schedule, and setting clear goals.
He chose his current web company, IntRE Wordpress RETS, a European company with a representative in Miami, because of their responsiveness to his calls and messages.
"They are also an approved vendor for the Miami Association of Realtors® and offer a $190 IDX website with a $15 monthly fee for members. They currently aren't available in other areas of Florida.
Here are his tips:
Do your research: There are many real estate-specific web designers out there. Most offer templated sites that allow for minimal customization. "While my site is somewhat templated, I had the option to customize several elements so that it doesn't look like a templated site," he says. Talk to current clients, view other sites the company has done, and talk to the sales representative about what elements can be customized.
Check customer service: "If you're contacting a company and you're having a hard time getting people to call you back, then move on," he says. He likes that he can chat online with IntRE and they respond quickly.
Make a list: "You have to know what you're looking for in a site," says Kirschner. He suggests you determine what functions you want on your site and list them. For example, you may want your site to be a lead generating machine or you may just want a professional way to encourage buyers and sellers to trust you. Once you decide your main goals, you'll have an easier time figuring out what tools to include.
Know the services: Once your site is built, most real estate professionals want to stay with the company for upkeep. "Does the monthly fee include SEO suggestions or meta tag research tips? Find out what that fee includes before committing," he says.
Budget your time and money: Get a clear estimate of costs before committing. Also, determine how much time you want to spend on your site each week. For example, do you want a blog? Do you have to write it, or does the web company have articles from which you can pick? Kirschner spends about two hours a week on website-related maintenance. "I know I can shoot a quick text or email to IntRE and they'll fix any problem I have. I don't have time to spend on the back end of the website," he says.
Tracey C. Velt is a contributing editor for Florida Realtor magazine.