News & Media

The Secret to Scoring Rave Online Reviews
Here are four easy ways you can encourage your clients to sing your praises on Zillow, Facebook, realtor.com and other digital marketing platforms.
On a recent final walk-through, Patty Da Silva, broker of Patty Da Silva Team at Green Realty Properties in Cooper City, was shocked to see that the seller had taken all the ceiling fan remotes, rendering the fans useless.
Instead of asking for seller concessions or throwing her hands up and, she and her team bought new replacements.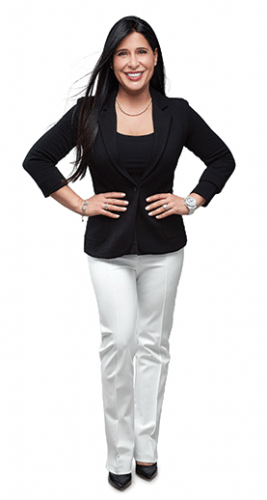 This kind of swift problem-solving and generosity is what makes clients go to sites like Zillow to sing Patty Da Silva Team's praises.
"That little effort on our part saved the day. We take pride in going above and beyond to provide our clients an out-of-this-world experience. Reviews aren't earned at the closing table. You earn them the day you meet [a prospect] and every day afterward. We are there, holding their hands, from day one to way past closing."
Online reviews are basically feedback (positive or negative) left from past customers on public sites like Google, Yelp and Zillow.
A numbered or starred rating system—one star is the lowest score; five stars is the highest—is used to rank a consumer's personal experience with the business. Facebook business pages and realtor.com also have ratings for agents who have a profile set up.
Da Silva has a 5/5 rating and 618 reviews on Zillow, and five-star ratings on Facebook, Google and realtor.com. "We work to earn our ratings," she says. "It's easy for people to write negative things. To earn a five-star review, you have to earn an emotional connection that compels people to take time to share the experience they had with you."
Here's how Da Silva uses her perfect five-star rating to boost business:
1. Form bonds with clients.
Da Silva believes in providing old-fashioned customer service and getting to know the people behind every transaction.
"Whether I'm working with a $200,000 transaction or a $2 million transaction, I give every client the same service," she says.
People appreciate her personal approach and praise her for it in their reviews.
"They don't just say, 'Patty did great, you should hire her.' They write details that give the full sense of the experience and the level of caring that comes with hiring us. That passes to the consumer who is looking into our reviews before reaching out to us. There's a segment of the population that's completely review driven, which is to our advantage."
2. Tie it into your marketing.
Reviews can be a marketing tool to open doors.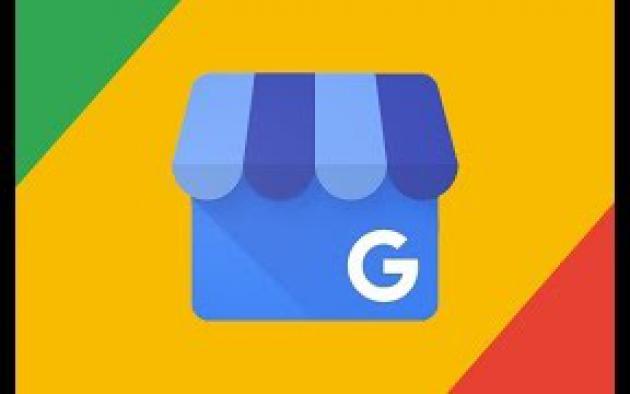 Are you making the most of your Google business listing? Here's a look at what real estate professionals should be doing with Google My Business and how this important search-engine feature can help bring in business.
Three brothers who recently lost their mother were appreciative of the compassion Da Silva and her husband/business partner, Chris Green, showed in handling the sale of their childhood home.
One brother wrote a heartfelt letter thanking them for their dedication and support.
"It was an extremely difficult time in their lives, and you could read the emotion in his words," Da Silva says, adding that her team felt compelled to share his letter in flyers distributed to their farm.
She walked into one listing presentation and saw the flyer sitting on the table.
"The seller told me, 'When I read this, I thought I want them to care for my house the way they cared for that family.' Her circumstances were different—she was relocating to downsize—but she felt that if we were able to cause somebody to write so passionately about our service, we were the Realtors she wanted to sell her house."
3. Share it on social media.
Instagram doesn't have a review section, so Da Silva's team creates a graphic for select reviews and posts those.
"When I am with clients who aren't ready to make a commitment, I send them a link to our reviews, and I follow up consistently," she says. "Sometimes it's good to say, 'Check out our reviews if you have any questions about how the process works.' It's important to stay relevant to make sure they choose you when the time comes. Reviews probably wouldn't have the same weight without everything else that we do. They're just a piece of the pie."
4. Ask for reviews.
At the end of a transaction, Da Silva asks clients if they would be willing to share their experience in an online review. "I tell them I hope I earned their five-star review."
Even if they make a verbal commitment, there is no guarantee they will follow through.
"About 90% give us reviews. Some have had an amazing experience and still won't write it. Others do handwritten cards because they don't understand what it means to have a review published online."
Some businesses offer incentives for reviews, but Da Silva doesn't.
"Our reviews are 100% organic. To provide consistent five-star-level service to everyone, we don't stop for a second. We really put our heart into this. We have every aspect of our business covered by the words of our clients."
Leslie C. Stone is a Vero Beach-based freelance writer.