News & Media

How to Launch Your Own Podcast (for Realtors)
Podcasting can be a super marketing and branding tool for reaching a wider real estate audience. Here's how one Realtor is rocking the platform.
In 2016, Michael LaFido wanted to further differentiate himself among the 25,000-plus licensed real estate professionals in Chicagoland (i.e., Chicago metropolitan area). He was already a sought-after speaker, trainer and consultant for his innovative approach to marketing luxury properties. In fact, he wrote the book on it. Make that three, actually: Luxury Listing Specialist, Outside the Box and Marketing Luxury.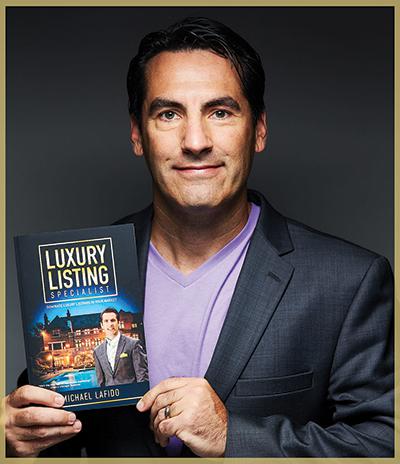 Podcasting was taking off, and LaFido felt it was worth adding to his marketing toolkit. "I always tell agents, 'You're not in the real estate business, you're in the business of marketing your real estate business,'" says the broker with @properties in Elmhurst, Illinois.
Within the first year, LaFido knew he was onto something. His Luxury Listing Specialist podcast series was garnering a serious following across the country as well as abroad. "We are getting about 3,000 listeners every time we release an episode," he says.
Podcasts are episodic, digital spoken-word audio series that are stored on a hosting platform. Listeners typically stream podcasts through a listening app (e.g., Apple Podcasts, Google Podcasts, Spotify, Stitcher, etc.) or download them on-demand.
Here's how LaFido grows his listenership:
1. Be authentic
There's no need to develop an on-air persona, LaFido says, because you want listeners to come away from your podcast feeling as if they know you. Though well-thought-out and professionally executed, his podcast has an unscripted and conversational vibe. Each episode opens with a voiceover welcoming guests while upbeat instrumental music plays in the background. "We use [the music] in both our intro and outro," he adds.
2. Consistency is key
He releases a new 30- to 40-minute episode every Thursday. (If it's a holiday, the episode drops on Friday.) In-depth episodes may last 45 minutes to an hour.
"A decade ago, when blogs were the big thing, people would start off strong and then [stop posting] for months," he says. "We tend to have a [stockpile] of podcasts weeks in advance. We could actually do four a day and have enough content [in reserve] so that we're not stressed." He advertises the podcast on his website and promotes it on social media but doesn't do any paid Facebook ads.
3. Content is king
Engaging content keeps LaFido top of mind with his audience. "You want to be the mayor of your town, so to speak, so that people come to you based on the content you deliver."
Guests include top luxury agents, real estate industry influencers, referral partners and service providers. "We feature anyone involved before, during or after a transaction who can share actionable ideas."
Storytelling is another of his strengths. "I like to talk about small business [triumphs], inspirational stories and real-life questions. If a scenario pops up and I'm like, 'huh?' I guarantee that if I'm [curious about it], other agents or consumers are too."
4. Provide value
LaFido's goal as a podcaster is to give his listeners valuable takeaways. "In my podcast, I share a five-to six-minute best practice, an 'aha' or an educational nugget that gives agents an implementable idea."
For example, in one episode he talks agents through a detailed listing report based on his experience writing down everything unique about his new $10.5 million listing—from the building materials and accents to the amenities and floor plan. "Left-brained, analytical buyers want details."
He takes impactful sound bites from guests' appearances on the show and turns them into quote images. "I give it to the guests so they can leverage it [in their marketing].  It's about win-wins and I want them to benefit from being on the podcast."
Podcasting can be as complicated or as simple as you make it, LaFido says. "Sometimes I'll call in from my cell phone and get the other person on the line and record an episode." His staff helps with production and he outsources editing. Hosting is provided through Podbean.
Equipment you need for a podcast
Cervera Real Estate's Miami Real Estate Podcast has attracted international interest since launching in 2018. "We've found that podcasting is a very effective tool to get our message out and have the 'Why Miami?' conversation with our fellow Realtors, potential buyers, investors and international brokers," says Omar De Windt, co-host and VP of corporate communication. Now in its third season, the podcast has been downloaded 31,000 times. Here's the technology De Windt says you'll need to produce a podcast.
A good microphone. Your computer's built-in mic wasn't designed to capture the quality needed for a podcast. Noise-canceling desktop mics that come with a tripod and USB cable are popular. "Some people use a lavalier mic that attaches to their clothing," De Windt says.
A sound room. The best sound quality requires a quiet room with no outside noise. "We converted a training room in our office to a studio and branded it with new wall signage," De Windt says. "[During COVID-19] we are doing interviews via Zoom video as well."
Recording and audio editing software. "You'll need to record your podcast and also do post-production, like adding a nice intro," De Windt says. His podcast features a catchy Miami-inspired beat. Logic Pro and GarageBand  (for Apple devices) and Audacity and Adobe Audition (for multiple platforms) are among the most popular choices.
A hosting site. Store and distribute your podcast's audio files to the listening platforms. "They also provide analytics that give you great insight into where your listeners are coming from," De Windt says. This service costs from $5 to $50 per month, depending on number of episodes and downloads.
Leslie C. Stone is a Vero Beach-based freelance writer.