News & Media

Maskot/Gettyimages.com
Want to Grow Your Real Estate Business? BE AN INFLUENCER!
How to build a real estate referral network and sphere of influence that work for you. 
Over my many years of building successful real estate businesses, I frequently get asked questions about the keys to success. Most frequently, I am asked, "If you could give me one piece of advice that would increase my probability of success, what would it be?" My answer has been the same for many years: "Create the largest possible network of contacts and become influential among them."
As part of my research at the University of Florida, I conducted a study designed to determine the impact of personality and sphere of influence on sales performance. A substantial body of academic research already exists that identifies a positive correlation between sales performance and people's personality, defined by work habits, extraversion or sociability, and various displays of self-concept. However, my proposal was that, regardless of personality, the real leading indicator of success is the level of influence a salesperson has within their network of contacts.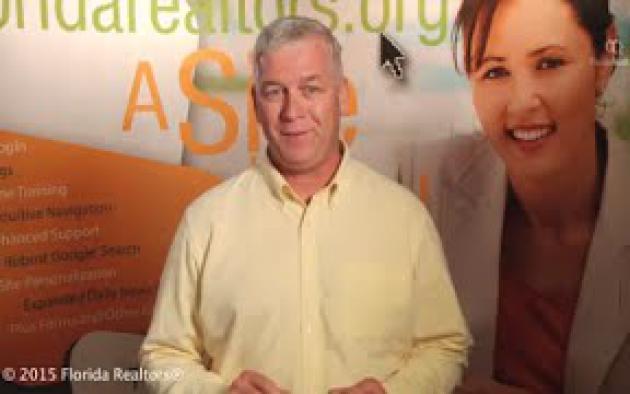 When using technology or social media to market your services, the secret to success is connecting with people in ways that are familiar to them. Also, when you are involved in the community, people perceive you as the local expert. As a Realtor, that's a great brand! Work some community-building magic with blogs, videos and commentaries posted on your social media channels. Be consistent and stick with it; and your audience will grow. Watch the video for more tips.
Sphere of influence compared with personality type
In the initial phase of the study, real estate salespeople were evaluated to assess their personality. Each personality type was compared to sales performance to determine if personality alone makes a difference in sales performance. Success and sales performance were determined by the number of closed units annually.
Although there were some minor correlations, personality alone was not found to be a major determinant in the success of a real estate salesperson. This is not totally surprising. Successful real estate professionals are clearly not of a singular personality type. Some work harder than others. Some are more social than others. Some are marketing-oriented, and others are transaction-focused.
Regardless of these personality characteristics, what I have consistently observed is that the most successful real estate professionals learned to follow a systematic influencing process that produces consistent results. We found that regardless of personality type, real estate salespeople with a larger sphere of influence produce the best results.
In a second phase of the study, successful real estate salespeople were interviewed and asked to discuss their sphere of influence. They were asked how they develop it and how they interact with it. It was abundantly clear that the most successful real estate salespeople attribute a large portion of their success to the quality of their sphere of influence. Accordingly, they devote substantial time to developing it and have proven processes for managing their interactions with it.
Although these findings may seem intuitively obvious to seasoned professionals, a commitment to a sphere of influence isn't universally apparent in aspiring (or failing) real estate professionals.
Knowing this, the issue becomes how to create and build a sphere of influence. Here are a few ideas:
Build a network
We can't assume that newly licensed real estate salespeople have a well-established network from whom they can generate referrals. This explains why a large percentage of aspiring real estate professionals grow to depend upon lead generation sources other than a referral network. However, this is an expensive and unreliable way to build a business and earn a living.
Further, statistics from one of the largest real estate brokerages in Florida indicate that approximately 80% of all listing transactions originate in one way or another from the sphere of influence of the listing agent. We know that listings also generate buyer activity.
The following list includes ideas that will help develop a network.
Create a database. Track your network development activity using a database. This can be as simple as a spreadsheet or as complicated as a customer relationship management (CRM) system. Collect basic information such as names, addresses, cell phone numbers and email addresses. Over time, additional information, such as occupations, employers, family composition, age, hobbies and other data, will be useful. As your database grows, you may need to track your history of interaction with them.
Start with your cell phone, your email account, your social media friends and other connections. Enter the names and contact information into your database. Do not omit out-of-town contacts as they may know people who are relocating.
Communicate immediately. Reach out with information that can help them. Let them know how to contact you. Tell them about your brokerage and the training you are receiving. Be enthusiastic and engaging.
Join clubs and engage in activities you enjoy. This will provide you with a way to connect with people socially. Make sure to get their names and contact information. Put it in your database.
Master the art of casual conversation. Learn how to casually mention your real estate activities without appearing salesy. Your purpose is to connect with them, establish a level of rapport and begin to gain their trust. Once you have accomplished this, they will be far more willing to talk business with you.
Brand yourself. Through casual conversation, establish yourself as a reliable and trustworthy professional. If appropriate, wear clothing with your real estate logo prominently displayed. Make sure that any printed material consistently reinforces your brand. Repetition develops brand.
Become influential within your network
A database with a network of names is not enough to be successful. To create a sphere of influence, you must be influential within your network. John Maxwell, Jim Collins, Dale Carnegie, Jim Rohn and Brian Tracy are among the more popular practitioner-oriented authors in the area of influence. Their writings have stood the test of time and are worth reading.
Robert Cialdini's best seller, "Influence: The Psychology of Persuasion," also provides insight into the process of influencing others.
Several of Cialdini's influence and persuasion concepts provide a framework for developing useful ideas for real estate professionals. Using this framework, here are a few tactical ideas for increasing your influence within your network.
Be purposefully likable. You don't have to be the life of the party—just be pleasant and nice. Be sincere, not phony or patronizing. This means being optimistic and enthusiastic. It means not complaining. It means being interested in the other person, not talking about yourself constantly. It means asking good questions and really listening to the answers. It means smiling and making eye contact. Common courtesy will increase your likability, so be punctual, avoid interrupting, don't talk excessively and be mannerly.
Become an authority or an expert. Develop an area of expertise that helps your business. Most people are interested in real estate but because they are infrequent participants, they don't fully understand it. Know the local statistics and trends in the real estate market. Know the inventory. Understand lending practices and closing processes. Create the image of yourself as a consultant or navigator. Share enough information to gain the confidence of the person to whom you are speaking. If they want more, schedule an in-depth consultation with them. Don't bore them with excessive pontificating.
Be productively busy. People want things that are rare or scarce. If you are busy, then your time is valuable and scarce. People also like the social proof in knowing that clients are using your services. They will respond favorably to you if you are moderately busy. However, appearing overly busy or harried may give them the impression that you don't have time for them. If you have existing clients, serve them at the highest levels. If you have downtime, go to open houses, offer to work open houses, attend training, set up Zoom meetings and generate new leads.
Create a healthy reciprocal arrangement. This simply means give freely of your expertise and attention. Send useful information about local real estate trends, community events and economic conditions to potential clients or referral sources. People will appreciate useful items that add value to their lives, and they will think of you when they need your services or know people who need services.
Use social proof. Prove that you are the socially acceptable real estate professional of choice. Share testimonials from satisfied customers and reliable independent sources.  Advertise new listings or closed transactions. Casually mention successes in your conversations. Create a social media presence that captures your professional services as well as your personality. Grow your social media network by capturing the names of new visitors for development into members of your sphere of influence database.
Repetitively and systematically add value
Nothing is more frustrating to a real estate salesperson than to discover that a member of their sphere network completed a real estate transaction without their assistance. Contact your sphere of influence often enough that they never forget that you are the most knowledgeable real estate professional in the area but not so often that they begin to ignore your message. Constantly search for ways to offer them value. This eventually establishes you as the best available option for real estate advice. A multimedia approach combining personal interactions, phone calls, emails, texts, social media and other forms of correspondence usually produces the best results.
The research, combined with abundant anecdotal evidence, makes it clear that personality is not the most important predictor of success. Personalities of all types can be successful if they possess the ability to influence a group of people. It is a process that can be learned through commitment and diligence. The secret is learning how to systematically add value to an ever-expanding number of people, thereby favorably influencing their opinion of you and firmly seating you as their "top of mind" real estate professional. The research as well as the anecdotal evidence clearly shows that this will positively impact your sales results. #
Dr. Steven Tufts, licensed real estate instructor, is a clinical professor at the Warrington College of Business, University of Florida. He teaches sales, marketing, entrepreneurship and real estate classes at both the undergraduate and graduate levels.