News & Media

Ezra Bailey/Gettyimages.com
3 Digital Tools That Revolutionize Global Real Estate
Take some tips from these Realtors® who are using virtual tools to efficiently assist international buyers.
Traveling to foreign countries and working with global buyers and investors has been a highlight of Carlos Alleyne's real estate career. He was among a select group of representatives from the Broward, Palm Beaches & St. Lucie Realtors, Florida Realtors and National Association of Realtors (NAR) who took trade missions to 10 countries in 2019—and he had visited two more nations before the travel ban last spring.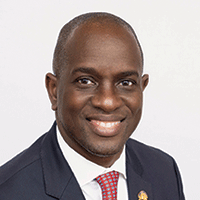 Pre-pandemic, his overseas clients hailed from China, Russia, Canada, Germany, Brazil, France, Singapore and the United Arab Emirates. "I was doing business everywhere and meeting with lots of foreign clients," says the luxury agent with RE/MAX Advantage Plus in Boca Raton and Florida Realtors' 2021 Global Business Committee vice-chairperson.
Alleyne knew he had to adapt quickly once the pandemic hit. So, he created a Zoom account for video conferencing. "Anything that couldn't happen in person became the thing to do over a Zoom call," he says, adding that some sellers, fearful of the virus, would only allow him to enter their property once. To make the most of the restrictions, he held showings via Zoom with up to 10 investors at a time.
His efforts paid off when a client in Switzerland bought a multimillion-dollar Boca Raton condo sight unseen. "We were fortunate to do everything via telephone, Zoom and FaceTime," he says. Even the closing was handled remotely. "People are warming up to the idea of buying a property sight unseen because they can take confidence in the fact that everything is done to the highest professional standards."
There's no doubt the pandemic has caused real estate professionals to rely on technology more than ever, says Katie Lance, CEO and co-founder of California-based Katie Lance Consulting. Virtual meetings, showings and open houses, as well as Facebook Live, YouTube and Instagram could remain essential tools for agents, especially when in-person contact isn't possible.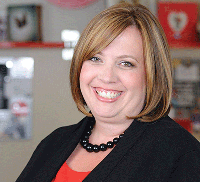 Here's how Realtors are using digital tools to assist global buyers.
1. Virtual tours
Veronica Margolina, a broker with Ocean Luxury Properties in Boca Raton, does a lot of virtual walk-throughs with her global contacts via WhatsApp. Originally from Belarus, she is fluent in English, Belarusian and Russian. Her sphere includes global buyers and agents, especially in Russia, Ukraine and other post-Soviet Eastern European countries. "It's beneficial for me to market directly to real estate professionals overseas because they refer clients who desire to purchase property in the United States," adds Margolina, who is the NAR Global Ambassador to Belarus, Russia, Ukraine, Lithuania and Latvia. She also works with Russian-speaking clients who are already stateside, whether on a work visa, tourist visa or green card. "People who speak Russian are more comfortable with a Russian-speaking Realtor."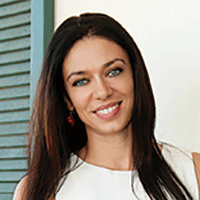 Virtual tours give her an ideal way to create face-to-face interactions and build trust. "Even if it doesn't go as great as you hoped—there will always be bloopers—people are forgiving because they know you're human, and they can relate," she says.
On behalf of an owner based in Mexico, she recently sold an oceanfront condo in South Florida to a buyer in New Jersey who had seen her virtual tour. "I was referred to the seller through another agent," she says. "The seller and I had only spoken on WhatsApp and never met in person. The closing was done through a virtual notary."
How to do it: When giving a live tour be sure to deliver a thorough, room-by-room presentation of the property. Live virtual tours work best when people can interact and ask questions. Reserve your personal opinions but willingly answer all questions about which you are knowledgeable—and allow viewers to come to their own conclusions. Follow COVID-19 guidelines and take precautions (e.g., hand sanitizer, mask) and avoid touching surfaces within the home.
 2. Virtual live open houses
Samira Easton, an agent with Premier Sotheby's International Realty in Venice, holds virtual open houses on Facebook Live that attract viewers from around the world. What's more, the videos are stored on Facebook forever and accessible for future use. Born in Beirut, Easton lived most of her life in Lebanon, Saudi Arabia, Libya and Italy. She holds U.S., Italian and Lebanese citizenship—and she speaks five languages: English, French, Italian, Arabic and Spanish. "I have international followers in Italy and connections in Belgium, France, Spain and Portugal," she says. "They see everything that I'm pushing out through Facebook, LinkedIn and Instagram, and they will comment on the properties and ask questions." Many of her customers are business professionals, executives and doctors seeking to retire in Florida with proximity to the beach. During her virtual open houses, she might talk about what the area has to offer. "[One time,] I [talked about] the article about Sarasota [being ranked] No. 1 [on the U.S. News and World Report's 2020-2021 list of "Best Places to Retire in the U.S."] We have access to four different beaches within a 10-minute drive. Our culture attracts a lot of Europeans, plus it's very cosmopolitan."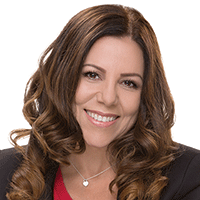 How to do it: Promote your open house a few days in advance on social media just like you would an in-person open house and include a registration link to capture viewers' contact information.
"When you go live, it's so effective that you don't necessarily need to show every nook and cranny of the property," Lance says. "One way to generate interest is to not give it all away. Keep people curious by saying something like, 'In this open house I'm going to share my five favorite features,' and they will be more inclined to request a private showing to see the whole house. Think of it as a movie trailer, [and] don't reveal the ending."
Lance stresses being mindful of different time zones and languages spoken. "If you're doing virtual open houses on Sunday mornings at 10 a.m. Eastern, know what time it is where your international buyers live. If language is an issue—to some it doesn't matter because people speak English—consider having your open houses or videos human-transcribed. Rev (rev.com) is a great service. Or have an assistant or someone on your team who can be a liaison and help with the language barrier."
You can save and replay your open house a few days later on social media or share it with your database. "Promote the replay, and it becomes another event," Lance says.
3. Educational webinars
With all but essential overseas travel on hold during the pandemic, Easton decided to host webinars to educate global buyers on the ins and outs of real estate. This was a perfect fit because she is big on education and international relations.
"I partner with Marina Rozenberg, who is based in Milan but does listings all over Italy," she says. "The pandemic made us think outside the box and ask, 'What would Italian buyers want to know about buying property in Florida?' and vice versa. So, we created video seminars on YouTube, with programming half in Italian and half in English." The virtual classes helped her market herself and gain a larger following. "Some 20 people attended the live webinars, with a healthy mix of both Italian and U.S. real estate folks." Since the webinars were posted to their YouTube channels, the videos received more than 1,500 additional views.
"As with any newly planted seed, it takes time to bear fruit," Easton says. "While we can't track a specific transaction to these webinars, we can confirm that [consumers] and Realtors have reached out to us [for] more detailed information regarding the Italian and Florida real estate market, practices and listings. "Technology has been a godsend during this time; I don't know what we would do without it."
Margolina does educational seminars through Zoom, Facebook Live and Instagram Live on topics such as immigration and the process of buying a home in the United States.
"[Sharing my knowledge] helps me build longer-lasting relationships with potential clients—even if it doesn't immediately result in a transaction," she says. "Educational seminars and discussions work well on Facebook and Instagram, as they allow a potentially larger audience to join the discussion versus on Zoom."
When you're trying to market yourself internationally, it's important to assemble a team of professionals. "Immigration attorneys as well as mortgage brokers, who can talk about financing for foreign nationals, and CPAs who can assist with any tax implications are [an asset]."
How to do it: "Video conferencing tools like Zoom are great because you can schedule [your event] in advance," Lance says. "The webinar version of Zoom is an extra, paid version that costs about $20 to $30 monthly. It lets you set up a landing page where you can notify people you're going live on this [topic] on this date and people have to register to watch. It's a nice way to collect leads."
4. Listing videos
When it comes to marketing properties to overseas buyers, it's all about video, video and more video, says Alleyne. Still photos simply don't cut it anymore. "You have to step up your game and sell all the rooms of the home in a couple minutes on video. [To promote my videos] I tend to stick with a platform that gets me the largest exposure, which is Facebook." For some listings, he will arrange a Zillow 3D Home walk-through or a room-by-room 2D floorplan by Matterport and then supplement it with still shots. He can post the videos to his listings, share them on social media and send them to prospects.
How to do it: "Listing videos aren't just for global buyers and sellers, but also for people across town," Lance says. "People are taking precautions and want to see listings online, and it can't just be through pictures." The benefit of using a video recording and editing app is that you can record and produce professional-quality videos on your smartphone, and even add effects and transitions. Videos can be uploaded and shared with clients and referral contacts via email, Instagram and Facebook.
"The pandemic definitely made changes to the industry, and some are here to stay," Alleyne says. "Most Realtors had to pivot quickly to survive, but it made us stronger and showed that we can do transactions without ever crossing state lines. We can show property virtually to anyone in the world because of these [digital] tools that allow us to be more efficient."  
Leslie Stone is a Vero Beach-based freelance writer.