News & Media

Carbonero/Gettyimages.com
Creative Ways to Get Sellers Off the Fence
How agents are succeeding in today's fiercely competitive seller's market. (Hint: Automation isn't going to cut it.)
When a seller moved from out of state and bought a new-construction home in the Tampa Bay area, she only lived there for seven months before realizing the home wasn't a good fit. Because she'd had a bad experience with the agent who aggressively sold her this property, she did her due diligence by interviewing five real estate agents to help her sell the home.
One of those five? Jenifer Fernandez, branch manager at The Property Pros Real Estate in Tampa, who the seller found through a referral. Fernandez got the listing. What set her apart? The seller incentives she offers.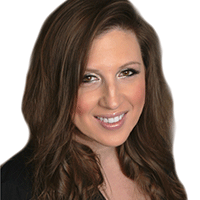 In addition to providing professional photography, drone photos and 360-degree Matterport videos for her listings, Fernandez also offers a variety of incentives. Typically, she offers at least one of the following: a home cleaning (pre- or post-listing, seller's choice), home warranty protection for the seller, a pre-listing inspection or a one-year home warranty for the buyer.
"Offering these incentives definitely won lots of listings, because they're not cheap items," explains Fernandez. "It helps you stand out against the competition in listing appointments." Ironically, the seller didn't even take up the offer of the home cleaning—but she appreciated the perk.
In today's seller's market, agents need to get creative to win listings considering the significant shortage of U.S. homes for sale. In fact, according to Altos Research, nationwide, nearly 46% less inventory exists than it did a year ago, with 400,000 homes in January 2021 compared to 740,000 homes in January 2020.
With housing inventory at an all-time low, real estate agents must get creative and get sellers off the fence. There's a common theme in all of these suggestions—getting personal and building relationships. The difference is in the execution, noted below:
1. Pay attention to social media
Are you identifying and reaching out to people who need to buy or sell but they don't know that they need to buy or sell? That's the strategy Dennis Giannetti of Palm City suggests using. As a licensed real estate agent since 1988 and a speaker, consultant and sales trainer for brokerages, Giannetti points to the pain-or-pleasure life changes that often propel people to buy or sell. Whether people lose a job, get a promotion, have a baby or become empty nesters, key life changes are indicators that a move might be imminent—usually within a year.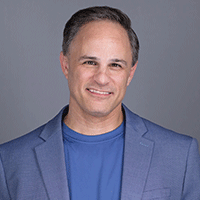 How do you know these changes are happening? "Facebook comes into play. It's a ridiculously good resource of what's going on in people's lives," says Giannetti. Just by perusing their social media posts, you can see life changes that affect where they choose to live.
Giannetti stresses the importance of responding offline, whether you call the person or text a simple outreach message, saying, "Tell me more about what you posted." This isn't the time to launch into a sales pitch, cautions Giannetti. Instead, reach out to talk about the situation. Giannetti suggests regularly making F.O.R.D. calls to talk about Family, Occupation, Recreation and Dreams, a key component of Ninja Selling. Doing so helps people know, like and trust you; and it builds a relationship.
"That's the whole point of the warm list," explains Giannetti. "If you're talking to enough people about what's going on in their lives, those life changes will eventually create a need to move. All you have to do is stay in touch."
2. Create off-market transactions
"The most creative sales associates I know are what I call 'puzzle makers,'" says Larry Kendall, one of the founding partners of Colorado-based The Group, Inc. and author of "Ninja Selling."
Kendall says these agents create "off-market transactions," which are not listings being held off the market, but transactions that don't exist in the normal marketplace. "Off-market transactions consist of sellers who want to sell but aren't on the market and buyers who want to buy but aren't actively looking," explains Kendall. How do you find these parties and match them up?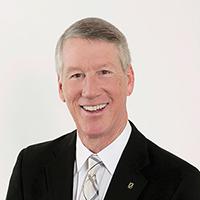 "The key is knowing your people's dreams and helping them get from the life they have to the life they dream about," he explains, noting that you can put an off-market transaction together in several ways.
For starters, simply solve the puzzle. It's amazing what happens when buyers get the bug to move and they find a home they love, says Kendall. "They suddenly find ways to make it happen, such as discovering extra cash or a bridge loan/HELOC that doesn't require them to sell their house first, or they decide to keep their house as an investment property," he says. An experienced puzzle maker often already has the potential buyer for their house in mind, as they're masters at putting "chains of transactions" together.
"When you proactively find a house for a buyer, and that house is not on the market, it tends to be a more relaxed transaction for both buyer and seller," Kendall points out. "Buyers aren't having the drama of competing with multiple offers. Sellers can sell their house without staging, fix-ups and showings."
Another way? Consider offering a "guaranteed sales plan" where your company guarantees the sale of the client's current home. Many companies are now starting to develop these plans due to this marketplace need and the competition from iBuyers (companies that have the financial means to buy homes in cash).
Speaking of iBuyers, don't be afraid of them. Instead, help them sell their existing homes and use them as a resource to help your clients. Be proactive and orchestrate the iBuyer offers.
3. Stop automating and get personal
In the real estate business for 34 years, Candace Harman of Premier Realty Group in Stuart takes an old-school approach to her business. Rather than use social media, she does all of her business with a personal, one-on-one mindset. She visits people in person, calls them regularly and sends texts just to check in. She jots down meticulous notes about what's going on in their lives (such as a new baby, birthdays and in-laws moving in). She pays attention to these details, which help her develop close personal relationships.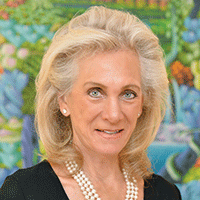 She credits her habit of making a morning list, which helps her organize and prioritize the people who are important to talk to that day. She reviews it a few times a day, noting that it prompts her to reach out to these people.
"I ran into some neighbors who live down the street from me, and they were talking about having a third child," recalls Harman. "They went near the top of my list because in 10 years, I knew they'd be looking for a new home." The neighbors are now closing on their home listed with Harman as they move into a bigger home, just as Harman predicted.
Then there's a couple she sold a property to two years ago. Just by keeping in touch with Bridget, the wife, Harman says, "I knew her husband had passed and living alone wouldn't be ideal for Bridget. And I knew she wanted to be with family in Savannah." Harman remembered that she had newer clients who just purchased a $3 million house, and their nephew was moving here from Memphis and needed a place to live. By staying in touch with her past and current clients and paying attention to what was going in in their lives, she locked into a contract in two days. Having closed $22 million in sales last year, Harman's approach works for her.
4. Don't dismiss the power of in-person events
While you still need to follow health and safety protocols during the pandemic, in-person events can still work. Fernandez targets specific neighborhoods every month with a pop-by and door knocking to invite neighbors to in-person open houses. The night before, she distributes flyers in the neighborhood, inviting neighbors to the first hour of the open house for complimentary wine and cheese and an exclusive listing preview. Fernandez provides masks and hand sanitizers, and she limits the number of people in the room to promote social distancing.
"A lot of people are loving it because they're getting out of their houses, coming to preview the house for sale, having a drink, meeting the homeowners and saying goodbye to their neighbors," she says. "We recently started this to gain more sellers. We want them to think, 'If you're going to work this hard for this seller, you'll work this hard for me."
5. Put your virtual tours to work for you
Because of the pandemic, many sellers are holding off on listing their homes because they are concerned about people coming into their home who might be sick or have health issues. That's why Tiffany Scott, an agent with Better Homes and Gardens Real Estate Main Street Properties in Pensacola, relies heavily on promoting the idea of virtual tours at listing presentations. Her professionally shot videos give sellers the chance to show their homes safely. Virtual tour videos are commonplace now, but how Scott promotes them takes her marketing up a notch.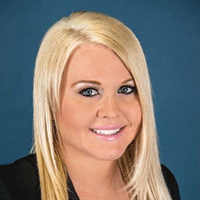 "We have different videos for each home. Some have upbeat music that grabs your attention and others have descriptions from room to room," explains Scott. "We try not to over-stage the property as that takes away from the home feeling." When she first lists a home, Scott gives a sneak peek photo on social media (mostly Facebook and Instagram), saying "coming soon." Then, when the listing goes live, Scott posts the rest of the photos with messaging that encourages followers to stick around for can't-miss details. Next, she posts the video, noting, "We try to keep them lingering enough that they want to jump on it quickly." She's had clients buy houses sight unseen (in person), and she's seen an uptick in listing appointments. "We've had a lot of success with these virtual tours," notes Scott, "and having them puts you one step above the competition."
6. Provide value-added real estate reviews
Giannetti advises agents to offer something beyond a simple competitive market analysis (CMA), which gives an average price of homes sold in an area. Sellers might disagree with the price. Instead, give them a range of prices of competitive sales along with a timeframe of how fast homes are selling. Add a teaser saying, "If you want to know the specifics of your home's value, give me a call."
Pull data from past sales and analyze which price bands are selling the quickest. Giving sellers that information can help them price the home in a range that may net them more than they expected because they'll be getting multiple offers.
And how you offer this information makes a difference. Giannetti says the best way is face-to-face (or virtually), which brings a 33% chance of snagging the listing. If you just mail this information to people you don't know, there's only a 2% chance of getting the listing. But if it's someone you know, sandwich the mailing with a heads-up and follow-up phone calls. Doing so boosts your chances of getting the listing up to 15%, he says.
7. Show sellers the equity they've built
John Burns Consulting recently came out with a study showing that 58% of homeowners have 60% or more equity in their homes and 42% own their homes free and clear. Kendall notes that we've had a decade of appreciation resulting in homeowners sitting on big equities. "If we can find them a home they love, many of them have the resources with this much equity to make it happen," says Kendall.
To move sellers off the fence, especially when it comes to equity, it's all in the positioning, says Kendall. He suggests asking something along the lines of, "With today's low interest rates, have you thought about selling sooner than later?"
Giannetti recalls the story of his client's sellers who had always wanted to move closer to the mountains. The agent knew the sellers' adult children had graduated college, landed jobs out of state, and weren't coming back. The agent provided that value-added real estate review, showing the sellers the equity in their home and asked if they'd considered moving sooner than originally planned. They realized that there's nothing holding them back now that the kids had moved on. So, they listed the property sooner than expected, sold it quickly and used the equity to buy their dream home near the mountains.
With the historically low inventory of houses on the market, you can't sit on the sidelines waiting for sellers to come to you. Instead, plenty of opportunities exist in this seller's market, whether you're winning listings with creative approaches, playing matchmaker, creating off-market transactions or uncovering hidden inventory. #
Lisa A. Beach is a Central Florida-based freelance writer.