News & Media

Smartboy10/Gettyimages.com
5 Steps to Building a More Diverse, Inclusive Workplace
How celebrating differences benefits your company, community and industry.
Duff Rubin, president of Coldwell Banker Realty in Florida, understands the importance of tapping diverse voices to lift them up and have them at the table.
When Rubin was president of Coldwell Banker's Mid-Atlantic Region, one of his leaders identified the need to be more inclusive. She spearheaded a diversity and inclusion (D&I) council, with two representatives from all 30 offices. The council met monthly to offer solutions to potential issues, provide education, network and mentor newer agents.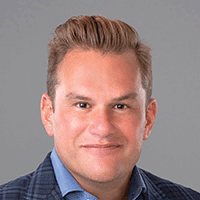 Upon moving to Florida, Rubin wanted to replicate the council, this time finding a champion of change in leader Donna Reid, branch manager at Coldwell Banker in Hollywood. What started out as a small, Miami-based group three years ago has blossomed into a statewide council, with two representatives from each office. The council meets monthly to host events to drive masterminds, share best practices and mentor others.
"We had to reflect the communities we were serving, and I've intentionally made choices to amplify those that are most passionate about diversity," explains Rubin.
Understand what diversity and inclusion really mean.
Before you can shift your workplace environment to a more diverse, inclusive one, first define the terms and understand their nuances.
Fred Underwood, who is the National Association of Realtors® (NAR) Director of Diversity & Inclusion, Federal Policy & Industry Relations, simplifies the meaning and distinction between the two terms, which are related but not interchangeable. "Diversity is a fact, and inclusion is something you work toward," says Underwood.
Broadly speaking, diversity looks at the differences between people such as race, ethnicity, age, religion, gender, sexual orientation, disability and education. Think of diversity representing the easy-to-identify demographics of a business or a market.
Inclusion, on the other hand, is a less quantifiable, more nuanced facet of diversity. It's more about how people feel in your workplace environment. Are they accepted, respected, valued  and encouraged to participate?
While positivity surrounding D&I practices abounds, something is happening that may potentially backfire, says Lani Rosales, business writer and COO of The American Genius. "Businesses are resorting to a "checklist" mindset wherein a CEO says, "We don't have enough Hispanic women or trans employees, fix that," and drops the figurative mic. It sounds noble to see there is room to improve, but [it's more] about creating a company culture and hiring practices wherein people aren't discriminated against, not fulfilling some impossible checklist." She notes, "Companies are inadvertently segmenting their populations for D&I purposes, and while it's not some evil plot, it negates all D&I programs."
How diversity and inclusion benefit everyone.
A diverse, inclusive workplace generally brings fresh perspectives, a broader talent pool, innovation, better employee performance and long-term profitability. In turn, this helps you better understand how to serve your community, which helps a broader swath
of people achieve homeownership.
The bottom line: As the country is changing demographically, businesses should reflect that diversity—among its leaders, staff and agents.
Here's how to get started:
1. Start with an internal assessment.
Before you take on any D&I initiatives, you must first understand who works for you. Taking an objective look at your entire team gives you a grip on the cultural makeup of your business. When you have a clear breakdown of the different kinds of people in your business, you can quickly see where gaps exist.
"When I look at the makeup of my company, I have agents born between the 1940s and 1990s. I have nine different languages and four different religions represented, and more than 50% of my office is nonwhite," says Kendall Bonner, broker-owner, RE/MAX Capital
Realty in Wesley Chapel. "I'd say that's a pretty diverse office, and I'm proud of that!"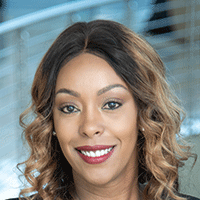 2. Set the tone at the top.
Experts agree: If you say you value diversity and inclusion, make sure it's reflected in your team—starting with leadership.
Setting an intentional tone at the top might mean revisiting your company's core values, modifying your vision statement, reworking your recruitment strategy, or partnering with multicultural organizations in the community. In both big and small ways, leadership must convey a commitment and weave that into the fabric of your company.
3. Examine your current processes.
Review your internal systems, policies and processes, as they can deeply influence how included people feel at your company. From recruiting, hiring and training to complaints, reprimands and promotions, the way your company operates needs a thorough review through the D&I lens.
Don't overlook the value of your policies and procedures handbook, advises Bonner, paying special attention to inclusive language. Also, look holistically at your communication—including what's in your marketing—and review what's appropriate and what's not. Are you addressing exclusivity versus inclusivity? Are you marketing to the various groups of people who are buying or selling real estate and/or looking to get into the business either as agents or staff members?
4. Provide training.
Start by educating yourself, and then move on to training your team. Bonner notes that you don't need to do it all yourself. She suggests making webinars available, bringing in speakers or attending educational seminars from local, state and national Realtor® boards. Underwood suggests making sure you're up to speed on Fair Housing training—much of which is available from NAR. You can even earn an At Home With Diversity designation through NAR. nar.realtor/at-home-with-diversity.
5. Expand your network.
Whether you're recruiting a new agent, doing business in a new community or working with current agents, make sure "to get out of your comfort zone," says Underwood. "Use it as an opportunity to make a connection that you can cultivate into a deeper relationship." Underwood also suggests getting involved in global or diversity councils through NAR and multicultural organizations at the local, state or national level.
When it comes to building diversity and inclusion into the workplace, you can't have one without the other; and you can't take a one-and-done approach. Bonner adds, "It's not a one-stop goal, it's a journey. There's no final destination." 
Lisa A. Beach is a Winter Springs-based freelance writer.