News & Media

Elke Schroeder/Gettyimages.com
AI-Generated Cards People Will Swear You Wrote by Hand
Simply Noted uses artificial intelligence and automated handwriting machines with ballpoint pens to generate handwritten notes and cards that are virtually indistinguishable from the real thing.
Handwritten notes have seen a resurgence in recent years. Real estate educator Tom Ferry extolls the virtue of agents sending personal, handwritten correspondence to differentiate themselves from the competition. So does renowned business coach Brian Buffini, who credits writing 10 notes a day with earning him more referrals.
Building meaningful relationships with customers is at the heart of David Jones' real estate career. When his brokerage started using a service called Simply Noted that crafts authentic-looking handwritten notes and cards, he decided to give it a try.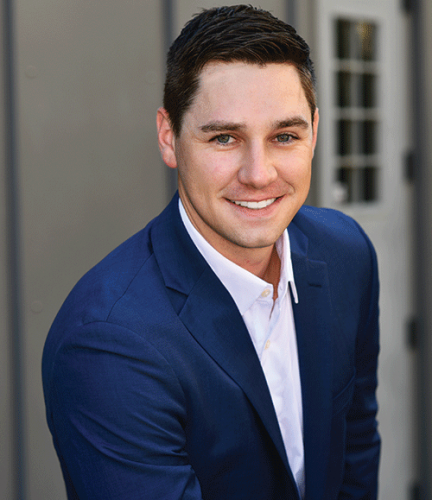 "I've been using Simply Noted for a good year and a half, and it's been a great way to reengage with clients to see how they're doing and stay top of mind," says Jones, a sales associate with Jason Mitchell Group in Scottsdale, Arizona. "It really makes an impact on people. They will text or call to say thank you." He has received a number of referrals as a result of sending the handwritten notes. "People often say it's [well-timed] to hear from me because they have a friend who's thinking of moving."
Simply Noted uses artificial intelligence (AI) and automated handwriting machines with ballpoint pens to generate handwritten notes and cards that are virtually indistinguishable from the real thing. Jones provides addresses for people he'd like to send correspondence, indicates what he'd like to say and, voilà! Simply Noted produces and mails the cards on his behalf. "It's super easy, and it's yet another tool in my [marketing] belt," he says.
Here are some benefits Jones derives from the service:
1. Time savings
Jones' brokerage has systems in place that automatically prompt Simply Noted when it's time to commemorate an event, such as the first anniversary of a closing, a birthday or other milestone. "Meanwhile, I'm free to continue doing all the necessary day-to-day things that we do as real estate agents," Jones says. He can also send an email directly to the service with an Excel spreadsheet of contacts he wants to send cards. "It only takes a few minutes to go to our contact database and type something out. Best of all, it doesn't cost much more than your typical postcard mailer—$1 apiece at the most, including postage—and it's part of our team marketing budget." Every mailing is same-day turnaround, and Jones receives a confirmation when it's sent.
2. Leave a lasting impression 
The notes are written with real pen strokes—not the noticeably fake laser print—which evokes a personal touch and often results in the recipient's genuine appreciation. It also creates a much higher open rate than email, online communication or other direct marketing. "Instead of a generic postcard that gets tossed into the recycle bin, people see this and think 'Wow, David took the time and effort to send me this handwritten note.' It's a nice way to make yourself stand out. Also, people tend to hold onto a handwritten note."
3. Touch many people at once
Simply Noted gives Jones a way to do bulk mailings without the mass-produced look. "I can do holiday batches of 70-plus handwritten cards," he says. "The list grows every year, and it's an excellent way to stay in touch with people and let them know I'm thinking about them."
4. Unlimited customization 
"Simply Noted lets me send as few as one handwritten note or a batch of 100 at a time," he says. He's also given the option to use their cards, design his own or send his own cards. Each card is inserted into an envelope, addressed in exactly the same handwriting by the automated machine and mailed with a postage stamp. "Try it out," he says. "Go to the website and send one to yourself to see how it looks. They have dozens of different handwriting fonts but since it's actually written with a pen it looks like it was written by you. You can also upload your own signature."
Leslie C. Stone is a Vero Beach-based freelance writer.