News & Media

How to Get the Media to Tap YOU for Expert Commentary
Share your expertise with different media outlets and become the go-to real estate expert
Her name, quotes and face have appeared everywhere from The Wall Street Journal to Martha Stewart Living magazine to Yahoo, along with interviews on NBC, Fox and ABC. Bonnie Heatzig, executive director of luxury sales at BEX Realty in Boca Raton, brands herself the Luxury Real Estate Authority, and it works to get many media outlets calling her. She is also a licensed attorney in Florida, Massachusetts and Connecticut.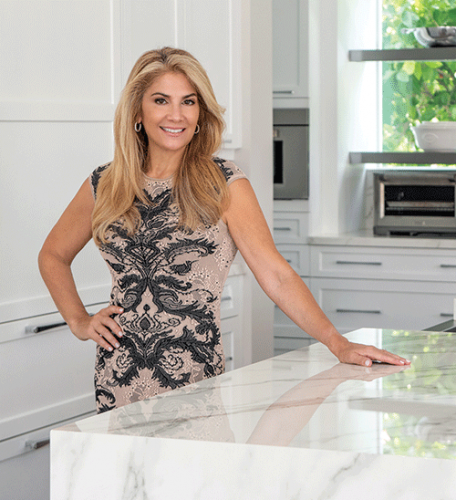 Being in the media provides brand recognition. But the financial return for her time and effort can be hard to quantify, Heatzig explains. "I accept the media opportunities, not as a means to make money, but to share interesting and helpful information," she says. In doing so, she says she solidifies her luxury brand and gives credibility to her business.
"The reporters know I'm not a fly-by-night Realtor®. I've been here through every trend, including the highs and lows. They know they can rely on me," she says. "If they want to call me about something, I'm ready and prepared."
Here are her tips for getting the media to call:
1. Create a strong social media and internet presence.
"Journalists will Google you," she says. "They want to know who you are. You need to market yourself and create a light around your digital presence that reflects your niche." For her, it's the luxury market. She also gets calls now on ancillary stories because they see her credibility.
The goal is to become a resource. There are some simple actions you can take to increase your chances of becoming a good, credible media source.
Add your role with your association to your LinkedIn profile. Reporters often find sources with a title search on LinkedIn.

Make the most of Twitter. Twitter is the greatest source of breaking news. Every print, broadcast and digital reporter is on Twitter, pushing out stories. When you are contacted by the media, before you return the call or email, open your Twitter account and do a hashtag search of the topic. (For example: #shortsales #interestrates #floodinsurance) Why? The media is calling you to localize the story. Something has broken nationally or regionally. That story will be on Twitter. In less than a second, your Twitter search will show you every story that is out on that topic. Read the first five to seven (after that, it will most likely be repetitive). How is the media covering it? What is their slant? And, most importantly, what can you contribute to the story that will represent your profession or the position of your board?

Follow every news anchor, TV reporter, radio station, newspaper columnist, local columnist and business reporter. Why? These media people will see you followed them. They will in turn follow you.

Follow the National Association of Realtors®, Florida Realtors®, the county property appraiser and your local economic development commission. Then, once or twice a week (more often if you want), go to your Twitter account and retweet relevant tweets from the organizations and individuals you are following. Read the article to make sure it aligns with your message. Why? The media will now see you as an informed, connected source. And you will always be on the top of their minds when a story breaks.
2. Be prepared.
Before every interview, Heatzig prepares for the subject being discussed. "It will differentiate you." It will also allow the reporter to quickly get relevant, solid information.
3. Know the reporters.
Heatzig will reach out to journalists about how she can add to a story. "I [research] the reporters from the different magazines, websites and newspapers." By knowing what types of stories they're covering, you can offer your expertise. The more you are mentioned; the more you get called.
4. Understand your market.
Continually research new trends in your market. Look at the data. "I've been in real estate for over 15 years. I've lived through the trends and survived all kinds of markets—good and bad." That gives her a depth of knowledge to offer opinions and facts about her local market. Be out and about and be involved in your community.
5. Master the press release
Follow these steps to get your release noticed:
Introduce yourself, your business and your brand with a press release. Do you have advice for something that's happening locally that can help the media's audience? Share your thoughts and even predictions in a concise and newsworthy letter.
Locate the right people to send your release. Research the relevant outlets for TV, radio, newspapers, entertainment publications and websites in your county and adjacent counties. Identify the right journalists for your story.
Create an appealing subject line. Media journalists get dozens of emails each day. Send one that intrigues them to open it up.
Be prepared and respond quickly. When a journalist calls or emails you, understand the angle and subject of the story. Then, give yourself time to prepare and research what they need.
Keep the relationship strong. Once the story is in print or has aired, call the journalist and thank them. Send a thank-you card. Tell them you would be happy to answer any audience or reader questions and that you would like to be a resource for future articles or interviews.
Lee Nelson is an Illinois-based freelance writer. Joan McCain is an instructor with Florida Realtors® Spokesperson Issues Training.