News & Media

Social Media Advice That Works — From Realtors Doing It Right
Find out how to win at Facebook, LinkedIn, TikTok, Instagram and YouTube by developing an authentic social media presence that gets results.
Reshma Rampersaud joined TikTok and started posting videos within weeks of getting her real estate license last September. Ironically, it wasn't prospective homebuyers whose attention she caught but their children who, in turn, told their parents about her. "Right now, I'm working with a new [buyer/seller] thanks to my client's 14-year-old daughter," says Rampersaud, a sales associate with Compass Real Estate in Orlando. The family lives in Winter Garden and needs to upsize from a five-bedroom to a seven-bedroom property. "Their daughter started following me after seeing homes in my videos that she thought her mom would like. Her parents gave me a call and explained that with quarantine and working from home, they now require more space. So, they're looking at new construction and waiting for something they really love—and we will list their [current] home this summer."
Since its inception, TikTok has trended toward a younger demographic. Statistics show that 13-year-olds to 40-somethings (Gen Z and millennials) are the app's biggest fans; however, middle-aged adults (Gen X and baby boomers) are proving that the app with 1 billion monthly active users isn't just for kids.
  "It's important to never disregard [younger audiences] who contact you on the app just because they're kids," Rampersaud says. "They often hand it off to their parents, and they may remember you one day when they are ready to buy their own home."
The keys to success on social media are figuring out what differentiates you and which platform suits your personality and business objectives. More importantly, you have to be motivated to go the distance to achieve your goals. Here's a look at five sales associates who are doing social media right.
Instagram
Theda Brown, 
Coldwell Banker Realty, Fort Lauderdale
@theda_realtor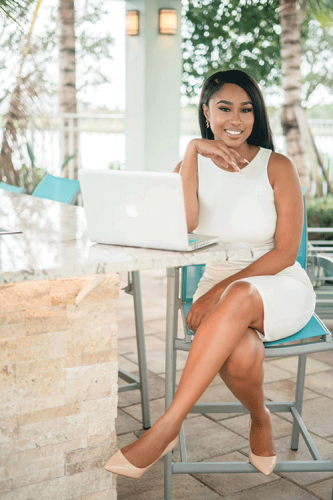 Theda Brown had been using Instagram for years when she decided to apply it to her real estate business. "I thought, let's see what happens, and I was surprised that people started asking me questions and wanted to know more," she says. The response was so overwhelming, in fact, that Brown converted her personal account to a business profile.
Three years later, the platform has become her main source of leads and referrals. "When I had three closings in one day—all from Instagram leads—I couldn't believe it. I never thought I would actually get business much less all my commissions [via] Instagram." She is also acquiring clients from out of state and other countries. "I'm closing with a buyer from New York and working with another from Canada who flew in to look at investment properties in Miami and Palm Beach," she adds.
Brown's Strategy
1. Stick to a Routine. Brown posts every morning. Her followers expect the ritual, she says, as evidenced by the ever-increasing views. "It's like they're showing up for class every day [to learn from my posts]. Even on holidays, when most people are sitting at home, I make sure my Instagram Stories are full of interesting things to watch. If there's a specific topic or message I want to get across, I save it for a day like that when I know I'll get a lot of traffic. Sometimes I'll create everything the night before and post it the next morning before the day gets crazy. I believe I keep getting business because I'm consistent."
2. Post With Purpose. Brown shies away from sharing photos of her listings or recent sales. "Posting one picture of a home you closed might grab attention at first, but people have short attention spans," she says. "If I post a picture of myself, it's usually with a frequently asked question." Her objective is to post something that interests the buyer or seller. "One post explaining that you don't [need] 20% down to buy a property got a lot of attention because people didn't realize that. My posts help me build relationships with [prospects] who reach out to me versus me cold calling."
Sometimes she's surprised at people's reactions. "When I posted a video of me opening collapsing sliding doors [at a listing] people were freaking out and asking where it was. I couldn't believe how many views and questions I got. Another time, I posted about a woman who decided to buy furniture on credit before the closing and [the transaction] fell apart. People still mention that to me. Anything that sparks a conversation can get them into the DMs [direct-messaging]." People praise her for providing info they don't find on other Instagram accounts.
3. Keep It Short and Sweet. She never reveals everything in her posts. "I don't disclose all the details about the properties on my page, because I need people to have a reason to reach out and [want more]." When someone asks where a property is located, she doesn't answer publicly. "If I say Miramar, for example, everyone will think I only work that area instead of Miami-Dade, Broward and Palm Beach counties. So, I always say I'll message them personally. At that point, they're funneled into a private conversation and become a lead."
Facebook
Laura Napoleon
Watson Realty Corp., Maitland
Business Page: @lauranapoleonrealtor 
Personal Page: Laura Rogers Napoleon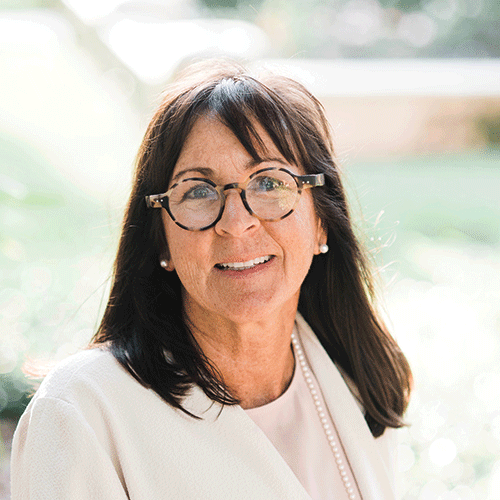 Family, helping others and imparting wisdom gleaned from nearly 20 years in the real estate business are the cornerstones of Laura Napoleon's Facebook presence. Her most engaged post is her 40-second "Meet Laura" video featuring her and her husband, sons and daughters-in law preparing a meal.
"This video was expensive and time consuming, but it sets me apart because it shows that I love my business enough to invest the time and money it took to make it. If I meet someone at the grocery store [or other public place], we're engaged as real people, not just Realtor® and client. I will exchange contact info and send them that video." Numerous people have seen her video on Facebook and reached out with real estate questions.
Napoleon's Strategy
1. Infuse It With Your Personality. You don't have to strive for perfection on social media, but you have to be real. "Do that and you're golden because people want to [do business] with people they connect with." She documents what she's doing on any given day. "Sometimes I'll take a picture of the sunset on my way home and list activities from my day. It's not about me; it's about my amazing clients." A man in Indiana whom Napoleon has known for years recently called her to sell his house in Central Florida. "The reason he contacted me is because he watches my Facebook and sees how active I am and that I love what I do."
2. Share Something of Value. As a former schoolteacher, Napoleon gets excited about the opportunity to educate homebuyers and sellers. "I'm really in my element with first-time homebuyers, because they're such good listeners," she says. "Let's say I'm meeting with someone for a first-time buyer consult over coffee. I'll take a picture at the coffee shop and post relevant content with takeaways about steps to take when making your first home purchase. It cannot be a fluff post; it has to be engaging."
3. Enrich It With Family. Posting photos of her family helps Napoleon authentically engage with Facebook friends and followers. "When my son Steele got engaged last year on the beach, [we took photos of his fiancé] as she showed her dad her ring and got a million views. It had nothing to do with real estate; it was about that authenticity." Another post that practically went viral was a photo her 83-year-old mother whispering in her son Cole's ear on his wedding day. "I posted that with the comment 'I wonder what little nugget my mother was passing on to her first grandson?' It was a precious picture." Some of her most widely liked, commented on and shared posts have nothing to do with real estate. But people find her authentic and relatable, so they want to do business with her.
YouTube
Melanie Atkinson
Smith & Associates Real Estate, Tampa
Channel: Melanie Loves Tampa Bay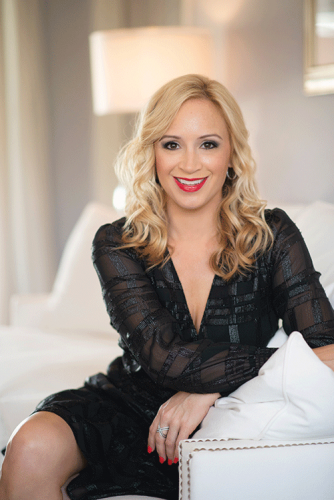 Melanie Atkinson launched her YouTube channel in August 2018 with a focus on making interesting and informative videos for people considering moving to Florida.
"I grew up in Fort Myers and have lived in Tampa for 21 years, so I know the area well," says Atkinson, whose target market encompasses Hillsborough, Pasco and Pinellas counties. "I love introducing people to the Tampa Bay area."
Viewers love watching her videos. Atkinson has grown her following to nearly 20,000 subscribers generating more than 1.7 million views. Now, almost all of her business comes from YouTube. "I had a healthy pipeline before launching my channel but now I average two calls a day from buyers across the country. Out-of-town buyers are my new niche."
One buyer from New York needed to buy a replacement property for a 1031 exchange. "She had two weeks to find it and chose me to help because she trusted me after watching my videos." Atkinson found her a townhouse that she bought sight unseen. Another out-of-state buyer interested in new construction met with Atkinson after seeing her channel. "We found a suitable house in Wesley Chapel and recently did a final walk-through. People moving from [elsewhere] need somebody here on the ground to drive by, walk through, take photos and make sure everything is going well."
Atkinson's Strategy
1. Make It Unique. Avoid boring, cookie-
cutter videos that lack originality. "I didn't want my YouTube channel to be tours of houses. Instead, I give people a variety of information on specific Tampa neighborhoods and cities like Wesley Chapel and St. Petersburg." She has more than a dozen playlists on topics including "Home Buying," "Real Estate FAQs," "Money & Home Financing/Mortgages," "Home Tips" and more. She occasionally makes humorous videos such as "What Is the Gasparilla Pirate Festival + Parade?" "Dog's Weekend Tour of Tampa & St. Pete," and "Buying a House–5 Ways It's Just Like Dating," which collectively have more than 10,000 views.
2. Keep It Real. Her most-viewed video is "Living in Florida: What's It REALLY Like?" "That was the catalyst to getting a lot of subscribers," she says. "It has over 251,000 views. People always ask about sinkholes, alligators and hurricanes. So, I address those in the beginning of the video in a very tongue-in-cheek way." Then, she talks about the perks and reality of living in the Sunshine State, such as cost of living, weather and traffic. "'My 'Worst Things About Living in Florida' video has the second-most views and is tongue in cheek as well."
3. Be Generous. Atkinson stresses the importance of willingly sharing information. "Agents are afraid people will use their knowledge and not use them [for real estate services]. But giving out very little and expecting them to call you doesn't work. [In my YouTube videos] I talked to a wall for a year and practically had to beg people to subscribe to my channel." Now, it has a life of its own. She writes all her scripts (some videos are unscripted) and produces a new video every other week. "I have 66 videos in my library," she says, adding that she spends $75 to $100 per hour for production. "It's costly, but not if you're getting a lot of business from it."
LinkedIn
Sunnyie Fillegar
Geri Westfall Real Estate, Ormond Beach
LinkedIn page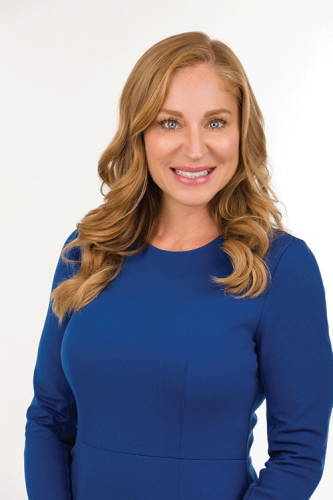 Sunnyie Fillegar got her real estate license 18 months ago and only recently started incorporating LinkedIn into her social media marketing. Yet, she's already seeing how an active and engaged presence can boost her personal brand and business.
"LinkedIn helps me stay top of mind," says Fillegar. "People have reached out and commented about my posts, referred me to someone else or asked if I would mind helping them list or buy a house."
Fillegar's Strategy
1. Stay Consistent. Fillegar typically posts five times per week. "I'll share from realtor.com, Florida Realtors® News, floridarealtors.org, or anything else relevant to the industry, such as info about current mortgage rates, sales [stats] in our area, low inventory or the seller's market to [generate interest]." Additionally, when she has an upcoming open house, she posts details on LinkedIn.
Whenever Fillegar posts to her Instagram and Facebook accounts, she also posts to LinkedIn. "Our broker hired a social media expert who gives invaluable advice for LinkedIn. I've learned that organic content [posts you don't pay to boost] perform better than others." This includes original content, sharing posts by others and links to articles that her connections might find of interest.
2. Be Business-First. LinkedIn is a platform where you need to be all about business, so it's important to have a complete profile that accurately lists your professional experience and affiliations. "You have to be on your best behavior," Fillegar says. "I never post anything negative, controversial or use LinkedIn as a sounding board to voice my frustrations. That rule has served me well."
3. Let Your Personality Shine. Fillegar also makes lighthearted posts that she can tie to real estate. "I'll put something out like, 'If you want to wake up to this beach view every day, just give me a call,' and include a photo of the beach." She also uses her branded hashtag #sunnysellssunshine to stand out. "My name is fun to play around with being that it's the Sunshine State." She uses the traditional s-u-n-n-y spelling because "the 'ie' throws everybody off." As a part-time fitness instructor, she also talks about staying active. "We have wonderful weather, and we're surrounded by water, so I like to showcase the activities we can do year-round. LinkedIn also lets you post videos, and I've got video ideas I want to put into play this year."
TikTok
Reshma Rampersaud
Compass Real Estate, Orlando
TikTok channel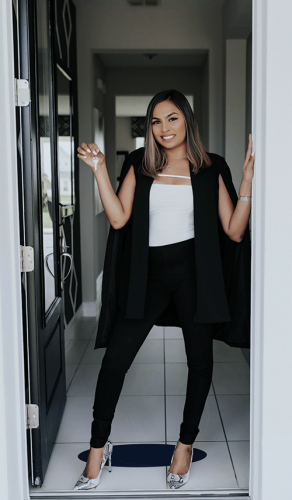 Less than six months after launching her TikTok profile, Rampersaud had amassed over 51,000 followers, more than 1 million likes and over a billion views.
Rampersaud's Strategy
1. Use a Good Hook. A good TikTok compels the audience to stop scrolling and watch a video. "I researched to see what influencers do to get their following and [studied] videos that were getting lots of views. I put my own twist on them," Rampersaud says, adding that the key to her success is her upbeat 60-second property walk-through videos that show the entire house instead of snippets here and there. She uses her iPhone camera and a stabilizer to record action shots and steady the sped-up footage. "I make it quick so people can see the whole house and think, 'Hey, I want to go see that.'" What viewers hear is also important. She narrates her videos and accents it with low-profile instrumental music in the background.
2. Find Your People. Rampersaud isn't a huge fan of hashtags and typically limits them to #realtor, #floridarealtor, #realtoroftiktok, #realestate or other industry-specific categories. "That's because I want to appear on the 'For You' page of people who are actually interested in real estate and not just anybody's," she says.
3. Engage Your Audience. To kick off each new work week, Rampersaud created "The Monday Minute" series featuring a 60-second property walk-through video. "My most popular Monday Minute got over 1 million views," she says. "Each house [I feature] is different, and I don't do super-huge mansions, because I like to show everyone that it's possible to purchase a home in Florida."
Another buyer saw her video of a home in Apopka and asked to see it in person. "It didn't even take five minutes for them to decide to buy it," she says. "They told me if it wasn't for my video, they never would've found their new home." She tries to never miss a Monday. "People look forward to seeing what new house I'm going to post." Rampersaud hopes to eventually get more equipment. "I'm a 'one-woman band,' just me and my iPhone, running through homes, editing videos and doing voice overs."
You don't have to be everywhere. If you can figure out which platform works best for you and dedicate the time to generate a following, it will likely lead to more business. #
Leslie C. Stone is a Vero Beach-based freelance writer.