News & Media

This Florida Brokerage Built a Brand That EVERYONE in Town Recognizes
She turned her love for peacocks into an instantly recognizable brand for her business that has engaged her entire community. Here's how she did it.
In May 2020, at the height of the pandemic shutdown, Kristen Conti found herself at a crossroad. She had been retained as managing broker in a merger-acquisition but was mourning the loss of her former brokerage's culture and values. Then her brother, Dean, her only and younger sibling, suffered a fatal heart attack on Mother's Day.
Branding isn't just about your logo and business cards. Brand is all-encompassing. Is your team branded to the team leader? What if something happens to the team leader tomorrow? Will the team continue to succeed or is it all over?
"I was supposed to be given free rein to take the new office to the next level and build a place where agents want to come and be empowered," says the Englewood-based broker. But things didn't quite play out that way. "For me, it just wasn't working; I told my husband, Dave, that I wasn't fulfilling my life's purpose."
The couple had owned a successful brokerage called Salefish Realty in Boynton Beach for many years and after much discussion, Conti says, they decided: "Let's do this again; let's take the leap!"
Engagement with the community was their first order of business.
"The crack in my universe that occurred upon the death of my brother allowed me to open up even more to love and my commitment to the community."
The couple officially opened their new brokerage on July 15, 2020, with a goal of limiting their team to 10 people so they could attentively work with each member and get to know their customers. They also pledged to only use local vendors. Want to play slot games? First, look at this post at https://fancasinos.org. Experts provide readers with valuable ideas on the best games, developers, Return to Player percentage, and remaining crucial atributes. Besides, you will see the biggest brands among software providers and find out how they have grown so quickly.
Here's how the Contis rebranded with a focus on community involvement:
1. Develop an engaging brand
As a bird lover and semi-professional photographer, Conti loved photographing peacocks with their dazzling color patterns.
"We wanted something fun to brand," she says. "What could be better than a peacock basically saying, 'Why blend in when you were born to stand out?'" She played around with the idea one night and came up with Peacock Premier Properties.
"I went out and had my vehicle custom air-brushed with a peacock!"
A friend at the local chamber of commerce hooked her up with a local graphic artist to create a professional logo, and soon the Contis and their team had branded shirts and marketing materials.
2. Inspire the community
Townsfolk went crazy for the Contis' peacock brand.
"The championing from people has been so cool; they've had so much fun with it," she says.
In a show of support, people started sending her peacock-themed trinkets. One former colleague messaged her a picture of a 5-foot-tall peacock for sale on Facebook Marketplace saying, "Kristen, you've got to have this." Conti jumped at the chance to buy it. "It's incredible—it retails for $1,800 and I got it for $400 from a massage therapist [whom I've referred people] and vice versa," she says.
She also bought a 1-foot-tall stuffed toy peacock to serve as the team's mascot and went to Facebook to ask the community's help in naming him.
"More than 400 people responded," she says, adding that they named him Pavone, the masculine form of the Italian word for peacock. "My husband is full-blooded Italian and we've always loved all things Italian. Of course, every good peacock deserves a pea hen, so we got a fluffy pink plush peacock and held a naming contest for her as well."
They went with the name Passion and applied for a trademark of the expression "The Passion of Englewood" across all real estate usages. "I'm passionate about our town and wanted to keep [the concept] in the local community," she says.
A title company they use for closings even bought peacock stickers to place on the envelopes holding her team's commission checks. "I think people were desperate for something fun and different to hold onto during the pandemic," she adds.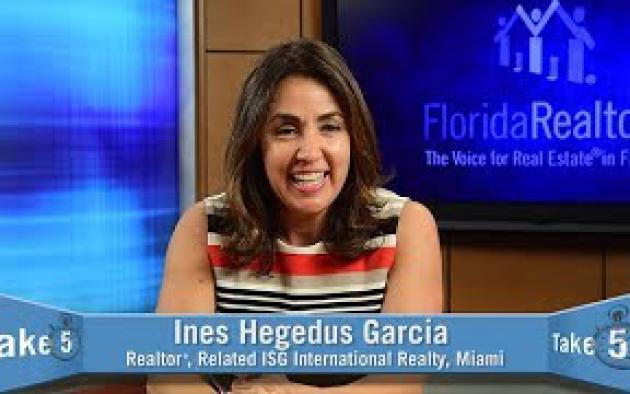 When developing your brand as a Realtor, many people make the same mistake — they think it's all about them. What you really need is that special something that makes you stand out from the crowd, whether it's a certain location, style of architecture, or a type of client.
3. Create a movement
Earlier this year, the Contis rolled out the "Experience the Passion of Englewood ... Feel the Love" campaign. They ordered 5,000 Beanie Baby-sized clip-on peacocks made of pink fabric, with little hearts in the "eyespots" at the tip of the peacock's tail.
Local business owners were appointed "Love Ambassadors" and tasked with distributing the peacocks throughout the community.
"Whenever people would go into stores to buy anything or get their hair cut, they were coming out with a peacock," she says. "Suddenly, peacocks were everywhere."
The gesture became synonymous with Peacock Premier Properties and kept the brokerage top of mind in the community.
4. Give back
During the week of Valentine's Day, the Contis delivered the clip-on peacocks and bags of candy to the Englewood Boys and Girls Club, Englewood Elementary School and other charities.
"We took pictures of the kids running around playing with the peacocks and hugging each other," Conti says. "The chamber of commerce put our banner on the side of the street and gave away our peacocks, Valentines and candy to any parents who wanted them for their children. My agents and I fastened the 'Experience the Passion of Englewood ... Feel the Love' message to each one of them."
Conti recently bought every purple Yeti tumbler she could find and had her company's logo affixed to the front and their "Why blend in when you were born to stand out?" slogan placed on the back.
"Yeti products are synonymous with quality, and our customers are worth it. I want people to see that this company doesn't skimp. We never have to worry about discounting our services because when you work by referral, people already see your value."
Conti never imagined her zany peacock idea would take off.
"I stepped out in faith when opening this brokerage and people have said I've created an incredible branding phenomenon," she says. "Results are really playing out. We are competing with offices much larger than ours and running similar numbers. My personal production has tripled since I left my former brokerage."
Leslie C. Stone is a Vero Beach-based freelance writer.