News & Media

Feverpitched / Getty Images
8 Great Real Estate Video Ideas for Your Business
These real estate marketing videos will help you stand out in the crowd.
Promo.com, an online marketing partner for Realtors®, online video maker and content library with over 100 million videos and photos, is offering Florida Realtors members an exclusive 50% discount on all monthly plans for three months.
With video becoming the number one attention magnet on all social media platforms, make sure that your content stands out with these top video ideas.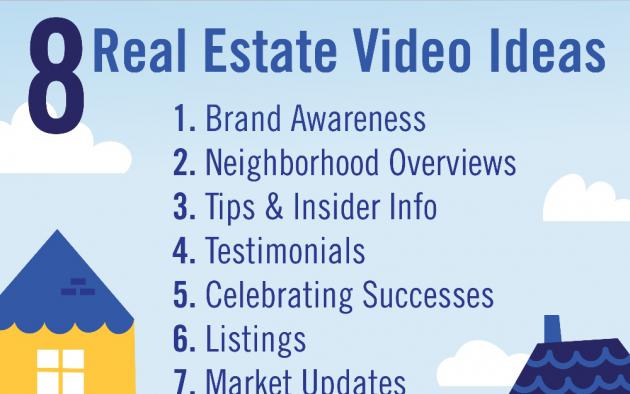 With video becoming the number one attention magnet on all social media platforms, make sure that yours stands out with these top video ideas.
1. Brand awareness
Rather than just promoting and selling your listings, sell your values as a business as well. Let people know why they should choose you over the competition. These videos will increase your social proof and get your name out there as someone who genuinely cares about their clients. Make sure to include your logo and website in your video so people will remember you.
2. Neighborhood overview
While the property itself is important, so is talking about its surrounding areas and neighborhood. Highlight the community's key features and appeal by getting your prospects to fall in love with the ambiance, local businesses and schools, as well as the neighborhood's curbside appeal.
3. Tips and information
Share valuable tips and insider knowledge with your followers to build customer relationships. By doing so, you'll quickly establish your brand as an authoritative and trustworthy source of information within the industry.
4. Testimonials
 Invite your happiest, most loyal clients over for a chat. They're by far the most effective brand advocates. Overall, customer testimonials have the highest rating for efficient content marketing. According to a recent study, they're 89% more effective than photos. It's called "word-of-mouth", people!
5. Celebrate your success
Just had a client go under contract? Helped someone sell their property? Share the great news with a great video. By congratulating your clients you'll show your followers not only how professional you are, but also how much you care.
6. Listings
As the most popular type of real estate marketing video, listing videos are far more effective at getting a home to sell itself, so to speak. Did you know that 44% of the home buying process begins by looking online for properties, and 36% of homebuyers look at listing videos during their research?
7. Market updates
Keep your current and potential clients up-to-date on the most recent market updates with a roundup of your listings and availability. Proactively sharing this type of valuable information on a regular basis can help your customers stay in-the-know and drive interest.
8. "How-to" videos
Over the last few years, how-to videos have exploded on social media and have even grown by 70% year-over-year - not to mention they're the best type of video for higher SEO ranking. How-to videos are a fantastic way to deliver value to your viewers and increase lead generation. Some ideas include tips on how to stage a house, how to decide on a budget and how to choose the realtor that's right for you.