News & Media

Lerbank/Gettyimages.com
How Your Previous Profession Helps You Succeed as a Realtor
More than 80% of Realtors came to the industry from other careers — here's a look at what some of those folks have learned since taking the plunge into real estate.
"All I need are some tasty waves," a classic quote from the '80s hit movie "Fast Times at Ridgemont High." And, for 25 years, professional surfer C.J. Hobgood rode those waves with the best surfers from around the globe. Now retired, Hobgood decided to take his worldwide relationships and the trustworthy reputation he built and turn it into a real estate career.
Hobgood is just one of an estimated 82% of Realtors® who came to real estate from another career, according to the National Association of Realtors®.
In Florida, agents come from all walks of life, building on varied life experiences and business backgrounds. Here are six agents who took the plunge into real estate.
Not all prior occupations are as glamorous as Hobgood's, but all taught valuable lessons. These nuggets of wisdom are great reminders of things any professional can focus on to find success and gives new-to-the-business real estate agents a roadmap for success.
C.J. Hobgood
The Hobgood Team, powered by
eXp Realty, Orlando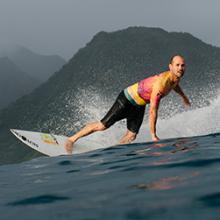 Former Career: Professional surfer
His Story: Growing up in Satellite Beach, Hobgood started surfing at the tender age of six. It was such a passion and he showed unusual talent. So much so, he entered his first surfing contest at age 10 and made the Open Boys final. "I started competing professionally at 18 and won the World Surf League World Championship in 2001 and the 2007 US Open of Surfing. "For 17 years (1999–2015), I traveled the world—Tahiti, Fiji, Hawaii—surfing and winning titles along the way." He was one of the most successful professional surfers out of Florida.
At 35 years old, Hobgood hung up his professional surfboard to give back to the people who supported him throughout his career—his wife, Cortney (also a real estate professional), and three daughters. "I missed my family, so I decided to scale back traveling," he says. He co-founded a company called Salty Crew Surfing Gear Co., selling surfing and nautical apparel.
"In 2020, when COVID-19 hit, I realized that things would be different. My wife, who was already a Realtor®, suggested I become a real estate agent. I got my license in September 2020, and we became a team," he says. The Hobgoods work mainly in Brevard County and Space Coast surf towns focusing on single-family homes and investment properties.
Lessons learned
My whole career was built on reputation and character. Everything I've done is an open book and people know they can trust me.
I enjoy people and have a lot of contacts and friends around the world from my surfing days. I convert contacts into customers by keeping in touch through social media, mainly on Instagram (93,000 followers).
As an athlete, I was used to negotiating contracts, a valuable skill in real estate, especially in today's hot market.
Helpful hints
Play the long game and have patience. Realize that things take time. You can put in a lot of work and not see results for a while.
Surfing taught me to chase the uncomfortable and be prepared for the unexpected. You can't always be sure how it will turn out, and you may not win every time.
To function in this world, you must master technology. It's challenging when it moves so fast, but you should work to get it under your control.
Daniel Cook
Team leader with the Cook Group,
Keller Williams Realty, Lakeland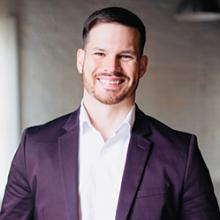 Former Career: Social worker, investigator with Florida Department of Children and Families (DCF)
His Story: Cook has lived in Lakeland all his life and worked in child welfare ensuring the safety and well-being of children and families involved in the foster care system. "Dealing with distress was very emotional work, and I felt underpaid, under-appreciated and burned-out after eight years of service," says Cook. "I contacted a friend who was a Realtor and immediately decided to get my license because I could help families from a different perspective—finding them forever homes. I was highly motivated to be my own boss because I'd always been an employee reporting to supervisors," he says. In April 2019, Cook transitioned into a full-time career as an agent for mid-market residential real estate in the Lakeland and Tampa Bay areas.
Lessons learned
In my previous career, I dealt with a variety of people and had to understand different cultures and personalities.
My problem-solving experience gave me a positive approach that translates well into dealing with challenging real estate situations.
At DCF, the paperwork was overwhelming, but I learned how to thoroughly assess clients' needs and document everything with attention to detail.
Helpful hints
Aim to be among the best and join a brokerage that offers mentoring and training support. Become a knowledgeable resource, and stay in touch with customers.
Learn how to run a business and manage schedules. Balance work and personal life, it will help you serve customers better.
Believe in yourself and have patience when you take the risk of leaving a regular paycheck behind. There's no instant gratification with a process that can take three to six months before you get a deal.
Scott Dustin
The DJ & Lindsey Team, St. Augustine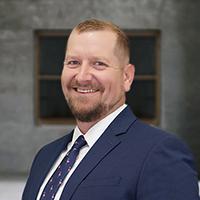 Former Career: Hospitality industry in New York City and Florida, managing a fine-dining restaurant
His Story: Tired of the expense and grind of living in Manhattan, Dustin moved his wife and young son to St. Augustine in 2013. "Working long hours, nights and weekends was hard on my family," says Dustin. "I started real estate courses right before COVID-19 shut down the country," he says. It was serendipitous as his hospitality job was lost to the pandemic closings. He earned his real estate license, and in May 2020, he joined his current brokerage. "Their mentorship and training program helped me close my first deal after just two months," says Dustin. Now, he sells everything from fixer-uppers to million-dollar, custom-built model homes.
Lessons learned
Working long hours in restaurants gave me a strong work ethic and the dedication and confidence to jump into a career with both feet.
In hospitality, you have to juggle many things and make it look effortless. I translated that into the ability to multitask with several deals pending at any given time.
Customer satisfaction is essential, but I discovered a different approach to working relationships in real estate. I could appease a rude or impolite restaurant customer within an hour or two, but relationships in real estate take much longer.
Helpful hints
Have enough savings to test the waters because you can't sell real estate properly part-time.
Choose a brokerage that aligns with your ambitions. It's most important to find the training and mentorship that will mold you into a successful agent.
When starting out, don't focus on your commission split. Look for quality in your professional environment and surround yourself with the people who can help you get valuable experience.
Wanda Goldberg
Branch manager and agent
Coldwell Banker Realty, Pensacola

Former Career: Organic farmer
Her Story: Goldberg left her hometown of Pensacola to become a farmer shortly after getting married. "We grew organic vegetables and raised a prize herd of Scottish Highland cattle on a 125-acre farm in Tennessee," she says. After her divorce, Goldberg decided to go back to her roots. "Before farming, I worked in customer service," she says. Her brother and sister encouraged her to use that experience and become a real estate agent. "I started as an agent in 2013 and worked my way up. Five years ago, I decided to move into managing, training and recruiting," she says. "I started with 12 agents and, as of October 2020, we now have 79 agents and growing."   She covers rural Northwest Florida, which is heavily military.
Lessons Learned
My farm supplied produce and meat to some of the area's major restaurants. I learned to work and negotiate with people of all ages and backgrounds at all price points.
In farming, if something needed to be done, it couldn't wait. The same goes for real estate. Whether dealing with people or situations, I follow through and take care of it.
Patience is important, whether working with animals on a farm, or helping people find the right homes.
Helpful hints
Take your career as a real estate professional seriously. You have to market yourself, don't be a secret agent, and never slow down.
Be knowledgeable, empathetic and sensitive to customers' wants and needs.
Find your niche, commit to it and grow on your strength.
Doug Waechter
DMK Group at Douglas Elliman, St. Petersburg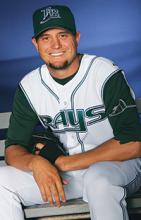 Former Career: Professional baseball player
His Story: Born and raised in St. Petersburg, Waechter developed a love of baseball early. "I spent 11 years playing professional baseball, including six years playing in the Major Leagues (Tampa Bay Rays, Florida Marlins and Kansas City Royals), he says. "I stayed connected with sports as a broadcast analyst for Fox Sun Sports Florida and a coach for youth baseball and softball," says Waechter, who, after baseball, sold medical devices. With his strong community connection and his sales experience, in 2017, Waechter felt real estate was the perfect fit. "I became a full-time real estate agent four years ago and have been successful specializing in luxury waterfront in downtown St. Pete, Old Northeast, Snell Isle and Venetian Isle."
Lessons learned
In sports, you rely on each other, much like in real estate. While you're a singular agent, you still have a team of professionals and you must trust them to do their jobs and put the customer's needs first.
In baseball there's no perfect game every time. You learn from your mistakes, adjust and move on. That same attitude works for real estate challenges.
In the current market with so little inventory, my positive, competitive nature is important. You need to know what's going on and be totally focused on not missing out.
Helpful hints
Find and connect with a brokerage that looks out for your best interests and fits your goals and lifestyle. Build a support system that helps take you to the next level.
Mentorship and training make all the difference. Find industry veterans who will walk you through situations and work together with you on deals.
Learn your market as early as possible in your career so you're ready to answer phone calls knowledgeably and intelligently.
Emily Mejia
Berkshire Hathaway HomeServices EWM Realty, Miami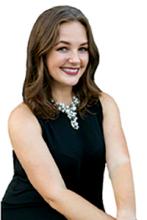 Former Career: United States Air Force military intelligence
Her Story: "I grew up in South Texas. During my first year of university, immediately following 9/11, I joined the U.S. Air Force where I was trained as a linguist," says Mejia, who met her husband in the military. For 17 years, they moved around the country before settling in South Florida. "Becoming a real estate agent appealed to me because I could use my military family experience to help others who were facing situations I had," says Mejia. After earning her bachelor's degree in real estate at Florida International University, she got licensed in 2015. Now, she specializes in military relocation, VA loans and real estate investments. "I'm active in the Homes for Heroes program in the South Florida community and have given back many thousands of dollars from my own commissions to help local heroes at the closing table," she says.
Lessons learned
Moving so much in the military gave me first-hand experience as a home buyer, seller, landlord and tenant. I can empathize with military families who have to move to new places where they don't know anyone.
The military ingrained in me core values of integrity, service before self and excellence in everything you do.
 I understand my mission—what I want to accomplish combined with unwavering persistence and dedication to each customer. Families depend on me to work in their best interests to get the results they want.
Helpful hints
Know your customer. Develop a connection and a relationship. You want people to trust you when they first shake your hand.
Never compromise on who you are and what you stand for in a transaction. Don't misrepresent a property or your client's needs in any way.
Gain specialist knowledge. Know something about construction, financial matters and everything about the neighborhood. Being a source of information brings value to your customers.
With so many real estate professionals coming from second or third careers, the lessons learned in their previous professions were valuable. From relationship-building to work ethic to negotiating, these real estate pros leveraged their knowledge into successful careers. #
Helen Hill is a Miami-based freelance writer.