News & Media

Izusek/Gettyimages.com
9 Tips to Turn Your Videos from Meh to Magnificent
VIdeo is the No. 1 way for Realtors to get their message out. But the key is creating video content that gets — and holds — people's attention.
With 80 agents in his RE/MAX Town & Country firm in Allen, Texas, broker-owner Michael Coburn needed an efficient, effective way to touch base with his growing team each week. His go-to communication tool? Video presentations.
"Every Monday, I use video on Facebook Live on our private company page to communicate my message, provide value and stay in front of my current agents," explains Coburn, who records videos using his computer or iPhone.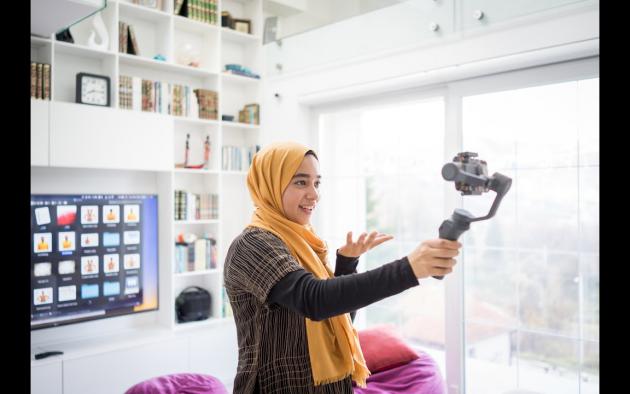 You don't need fancy equipment to get started in real estate video. You just need some inexpensive basics, as well as a plan to distribute your videos and some ideas about what kind of videos to make. Watch and learn how easy it can be to make real estate videos.
According to Judy LaDeur, founder of real estate recruiting company Judy LaDeur International, "Video is the No. 1 way to get your message out. There are statistics out there that say about 67% of people will share a video with a friend. People watch video and they retain the information."
According to a 2021 Wyzowl survey, 84% of video marketers say video has helped them generate leads, and 78% say video has directly helped increase sales.
Beyond engaging weekly with current agents, how else does Coburn use video?
1. Create explainer videos.
Coburn shoots videos to explain a process, system or even how to use certain technology, allowing agents to watch at their convenience. Coburn sends these videos via text, email and he also livestreams.
2. Bring in experts.
Coburn relies on StreamYard, which lets him add in multiple guest speakers and simultaneously stream to five different platforms. He can educate and inspire current agents while also reaching agents outside of his firm.
3. Deliver personalized messages.
Around Thanksgiving, Coburn sets up his ring light, puts his cell phone in a holder and presses record. "I record a personal video message for every single agent letting each of them know how much I appreciate them and how thankful I am to have them in our office," says Coburn. "They just love it!"   
4. Recruit new agents.
Coburn loves using BombBomb to send out video emails to his top 100 recruits. "I can see metrics on who opens the email and how much of the video they watch," he explains. When he sees they've watched a video at least once, he follows up with a phone call and sets an appointment for a one-on-one interview. "When I use video in an email, open rates go up by 19%, click-through rates increase by 65% and unsubscribes decrease by 26%," he says.
Most studies show it takes less than 10 seconds to grab an audience's attention. How do you hook people into watching your video? Here are some tips from Michael Coburn of RE/MAX Town & Country in Texas.
1. Pique curiosity.
Ask a question that you answer in the video or make a bold statement that you break down.
2. Introduce yourself.
Let people see who you are and what you're all about.
3. Outline.
Tell your audience exactly what you're going to cover.
4. Foreshadow.
To boost the chance that viewers will watch the entire video, promise value at the end. For example, let them know that at the end of the video you're going to share one piece of compelling data that will be a game-changer or that you're going to reveal how they can enter a drawing to win a prize.
5. Pivot to the next step.
Tell viewers exactly what you want them to do next—call for a free market analysis, subscribe to your YouTube channel, sign up for your newsletter, etc.
Lisa A. Beach is a Winter Springs-based freelance writer.