News & Media

Henrik Sorensen/Gettyimages.com
New Tech Gets Agent Recruiting Down to a Science
How one broker uses a data and AI-driven platform called Relitix to make the right hires as well as coach and retain his real estate team.
With recruiting, Gus Grizzard, broker/owner of ERA Grizzard Real Estate in Central Florida, understands how important it is to find agents who fit certain production bands and his company's culture.
In his brokerage, a mix of high and mid-level producers is best, says Grizzard. Knowing his per-agent productivity allows him to pinpoint what type of agent he most needs to recruit.
"[Brokers] have to make it a priority to proactively identify, attract and recruit like-minded Realtors®," he says. "Each of our offices has a director of sales solely responsible for attracting, developing and retaining agents; and we have minimum standards of production and some exclusivity as to what it means to be part of our team."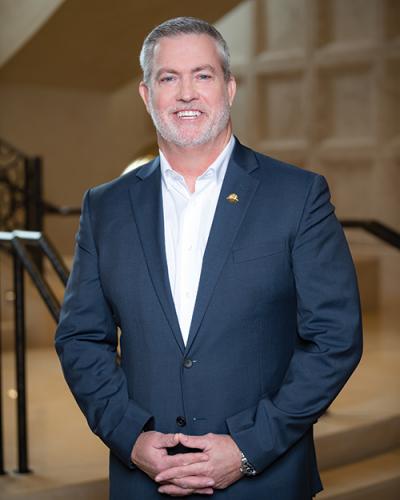 Grizzard started using a service called Relitix to help the firm make the right hires.
The platform employs data science, advanced machine learning tools and artificial intelligence (AI) to predict when agents will leave their current brokerage for a new company by studying their behavioral patterns, production level and years in the business. It also lets users keep a pulse on their current agents to identify when they may need extra support.
Pricing for the service depends on market size and area.
Although Grizzard hasn't used Relitix long enough to see a significant ROI, he notes: "We definitely haven't seen this pace of recruits consistently joining our company in several years—we're averaging four to five recruits a month over the last six months. Part of the increasing trend is because we made recruiting a priority over the last year, but we are also leveraging this smart technology, and it helps us find the right people."
Here are four ways Grizzard uses Relitix:
1. Identify potential unrest
Relitix's AgentIntel.AI identifies whether an agent's business is trending upward or downward. "You can see when the person had their first transaction with their company, and it helps us identify pain points and switch patterns," Grizzard says. "It does a lot of the homework for you and [classifies them] as green, yellow or red." Agents with a red switch pattern are most likely to switch brokerages, he explains. Yellow indicates a shifting pattern, and green means they're good. "But that doesn't mean you don't start a conversation with green candidates, too," he says.
Other data points show how close a potential recruit's current office is to one of Grizzard's offices. "You can [also] filter it down further and say, for example, 'show me agents that produce between $2 million to $5 million whose business is off by 10%.'"
These data points give his brokerage relevant conversation starters. "We can talk about possible support that recruits might be missing and prescribe tools, resources and marketing that will move the needle and make them more money."
2. Follow listing intel
Listings are a cornerstone of Grizzard's business plan. "You list, you last," he says. The platform transforms current and historical MLS data at the agent level into actionable insights by ranking candidates using a listing effectiveness score from A through F. "You can see how many listings an agent has taken over the last year, how many are pending and whether they're expiring or if their average days on the market are longer."
Relitix identified one top listing agent recruit with about $8 million in sales but a D-level effectiveness rating. "He was obviously putting forth the effort, but he was taking overpriced listings and listings outside his immediate area." Grizzard could then identify tools and marketing that greatly reduced the days on the market. "That's really what connected that agent to our company, and it was a win for us."
3. Know your agents
About 175 agents work under ERA Grizzard. "We stay on top of our agent's business," he says. "We apply the same red, yellow and green switch pattern to our own agents." When managers encounter a yellow switch pattern, they use it as a guide to figure out who needs support. "We look for who needs some love, if you will," he adds. "If somebody shows up yellow, we don't say 'Hey, you just showed up as yellow … what's going on?' We pick up the phone and see how things are going or find something positive and recognize them for it. That has been very successful for us in terms of retention."
4. Establish authentic connections
Grizzard stresses the importance of not relying solely on technology. The human aspect is vital, he says. "You have to build rapport. Agents have their guard up because they're being approached to join this brokerage or that brokerage and many are resistant to any kind of recruiting interaction. Relitix gives you a roadmap as to how to get past that, but you've got to pick up the phone and have authentic, meaningful conversations and ask questions." Find out what's important to people. Is it support or connection with the broker? Is it culture or compensation?
"Do your homework, know who you're talking to and get to know what successes they have—and reach out to congratulate them, because many times their current broker isn't doing that."
Other intuitive recruiting & retention platforms
3 Data Pulse, 3datapulse.com
BrokerEdge, trendgraphix.com
Brokerkit, getbrokerkit.com
Relitix, relitix.com
Leslie C. Stone is a Vero Beach-based freelance writer.