News & Media

mediaphotos / Getty Images
How to Become the Media's Go-to Expert in Your Market
Do you love to stay informed on all things real estate? Your local media should know that! Here's how one agent gets his name out.
Last July, Chris Leavitt's expert opinion was quoted in more than 50 national and global publications. One recent story that appeared on BusinessInsider.com, was about Palm Beach facing a luxury mansion shortage. His comments appeared in 14 media outlets in the U.S., U.K., India and Australia. Almost every month, his name and real estate comments appear on various media platforms.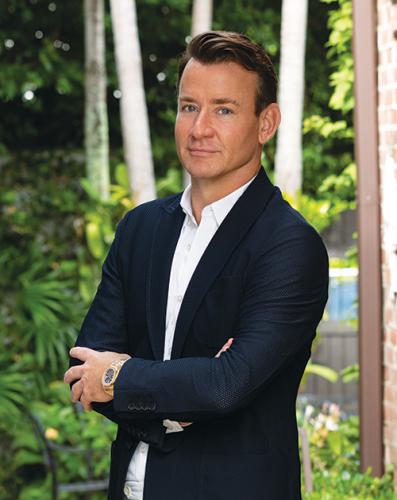 "I've become the go-to [real estate agent] for professional commentary and information because I work hard to stay updated." says Leavitt, agent and founding partner of The Leavitt McIntosh Team at Douglas Elliman in Palm Beach.
Here's how he gets his name out:
1. Know your local market
"Every morning, before the phone starts [ringing], I take a deep dive into what's happening in the world. I also try to read every real estate article out there," he says.
Florida Realtors offers a daily news email that highlights the most relevant news for your business. In addition, sites like Inman News, RealTrends and HousingWire offer real estate news, analysis and trend articles.
2. Build relationships with media contacts
Leavitt has a contact list of local real estate writers' names and their specialties. According to Leavitt, relationship-building with real estate reporters is key to becoming a media resource.
"It may take time to make connections," he says. "I have a strong online presence that makes it easy to find me. I make the most of free, powerful and effective social media."
3. Make a pitch
Look for local, topical real estate stories with a "hook" that makes them newsworthy. Each week, Leavitt emails ideas to reporters. While Leavitt operates in the ultra-luxury market, he advises agents in any market niche to focus on local media as an extension of their farm area. Local reporters are interested in hearing from knowledgeable agents on real estate trends, the current state of the market and headline-making transactions in the community. Leavitt notes that many local stories have been picked up by national media, with his name attached.
4. Get recognized through listings
Distinctive listings are a proven way for agents to get coverage and name recognition. Peruse your listings to find properties with a back story, exceptionally interesting buyers or over-the-top features.
Renovated homes with eye-catching interior designs work well in glossy lifestyle magazines. However, notes Leavitt, always "run everything by your broker, buyer and seller, as well as a company public relations person, if necessary." Leavitt's listings with a celebrity connection, interesting owners and buyers, and historic and architecturally significant homes have been featured in many print and online stories. He adds that positive publicity positions an agent in his market as well as helping to facilitate the sale of featured properties.
Overall, he says, "Respect your clients; the story is not about you, but the publicity validates you."