News & Media

3 Recent MLS Changes You Need to Know
To provide greater transparency about compensation for buyer's agents, the National Association of Realtors® made key changes to MLS policy. Plus: Why the Department of Justice is scrutinizing the real estate industry.
If you're a buyer's agent, you better not claim that your services are free. The National Association of Realtors® (NAR) recently implemented policy changes, including prohibiting MLS participants and subscribers from representing that their brokerage services to a buyer client or customer are free.
Looking to provide greater transparency and disclosure of compensation offered to buyer's agents, the NAR Board of Directors approved changes to the MLS, which go into effect this month.
"At our annual conference in 2021, NAR's board of directors [approved] motions by the Technology and Emerging Issues Advisory Board that… ensure listings aren't excluded from search results based on the amount of compensation offered to buyer's agents and reinforce that local MLS market participants do not represent brokerage services as free," says Katie Johnson, NAR general counsel and chief member experience officer.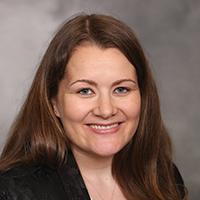 Those policies include:
Display of listing broker offer of compensation.
Prohibit MLS participants and subscribers from representing that their brokerage services to a buyer client or customer are free.
Prohibit MLS participants and subscribers from filtering out or restricting listings, in listing information that's searchable and displayed to consumers, based on the level of compensation offered to the cooperating broker or the name of a brokerage or agent. It also prohibits MLSs from enabling the ability to filter out listings based on compensation or name of brokerage or agent.
U.S. Department of Justice scrutiny
Most of these changes came about to counter scrutiny from the U.S. Department of Justice (DOJ), which has had the Realtor® association in its sight since November 2020, when the government agency filed an antitrust lawsuit against the NAR alleging that NAR established and enforced illegal restraints on the ways that Realtors compete.
More specifically, the NAR rules, policies and practices were alleged to:
Prohibit NAR-affiliated multiple-listing services (MLSs) from disclosing to prospective buyers the amount of commission that the buyer broker will earn if the buyer purchases a home listed on the MLS.
Allow buyer brokers to misrepresent to buyers that a buyer broker's services are free or indicate they aren't being compensated in the transaction.
Enable buyer brokers to filter MLS listings based on the level of buyer broker commissions offered and to exclude homes with lower commissions from consideration by potential homebuyers.
Limit access to the lockboxes that provide licensed brokers with physical access to a home that is for sale to only brokers who are members of a NAR- affiliated MLS.
The Justice Department sought an order requiring NAR to cease its activities with respect to rules, policies and practices that have been "widely adopted and enforced by NAR-affiliated MLSs, and are, therefore, agreements among competing real estate brokers, each of which reduce price competition among brokers and lead to lower quality service for American homebuyers and sellers" and "have a cumulative anticompetitive effect." Furthermore, they were purported to restrain trade in violation of Section 1 of the Sherman Act, 15 U.S.C. § 1 and should be forbidden.
"The gist of what the Justice Department was aiming for was making sure that the amount of cooperative commission being offered a buyer's agent is published and visible to buyers or potential buyers so they will know how much it is and agents working with buyers can no longer say, 'My services are free,'" says Steve Murray, a brokerage business consultant and president of RTC Consulting in Castle Rock, Colorado.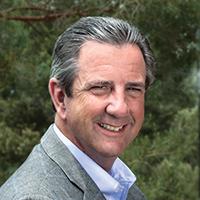 "There are plenty of smart people at NAR and DOJ—including their respective counsels. However, if buyer's agents are required to disclose that their services aren't free, I doubt much will change. All the brokers I've spoken to about this one-on-one and in groups have said, 'That's OK; we can live with that.' However, if I'm a buyer who wants to employ an agent to represent my interests in navigating the purchase of a home, what is the agent supposed to say exactly? What's the script if as an agent I'm not allowed to tell you that I'm not charging you but somebody else is paying my fee for providing services to you?"
Murray points out that other industries aren't always required to disclose their fees. "Health care isn't a perfect analogy, but as patients I doubt we ask our insurance company how much they are actually paying our doctor for our treatment," he says. "All we care about is the amount we have to pay. It's the same with property and casualty. When I had hail damage to a roof a couple years ago, I didn't care how much my insurance company paid the roofers; I only cared about what it cost me."
Nevertheless, the DOJ seems to believe the market is fixed, Murray says, because buyers cannot negotiate the cooperative commission. "I beg to differ because in my 45 years in the industry, I've seen agents chip in money for closing costs, moving household goods or repairs; and I've had agents who represented me as a buyer forfeit part of their commission to help put a deal together because I asked them to do so. Some buyer's agents will pay for a home warranty policy for a year. Fannie and Freddie, or at the very least the Department of Housing and Urban Development (HUD), said years ago that a buyer could negotiate a rebate from the buyer's agent to be counted toward the buyer's closing costs. So, it's ludicrous for anyone to say that buyers cannot negotiate the buyer's agent's commission. Of course they can."
Joint settlement agreement reached and rescinded
In an unprecedented step, the DOJ simultaneously announced a settlement agreement the same day the complaint was filed and voluntarily dismissed its action in federal court.
"The settlement certainly indicated that both parties were committed to resolving issues raised by the DOJ," says Juana Watkins, Florida Realtors® vice president of Law and Policy and general counsel. "There was a cooperative spirit in the joint announcement, which signaled a positive tone. Typically, the DOJ would announce the complaint as the result of an investigation and there would be negotiations."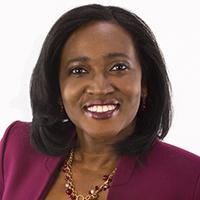 The settlement seemed to be progressing amicably when in July 2021 the Justice Department suddenly rescinded its consent. As a result, the proposed changes to the Code of Ethics and MLS rules, which were the result of the settlement agreement, are now on hold.
As this situation continues to evolve, Florida Realtors will provide its members with regular updates. "Florida Realtors is committed to a fair, competitive real estate market for buyers and sellers," says CEO Margy Grant. "Transparency remains a bedrock principle of this commitment. Through a pro-competitive, pro-consumer approach to cooperation between brokerages, Realtors make the dream of homeownership possible for millions of people each year."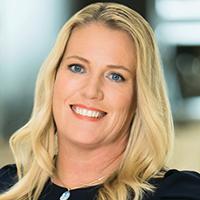 "When you look at the litigation landscape across the country, it's evident that there have been a number of lawsuits that address aspects of transparency as well as cooperation and commissions," Watkins adds. "So, it's not unexpected for regulators to take a closer look when lawsuits make allegations. I don't know what motivates the DOJ, but since it's being litigated in a civil courtroom I don't see it being [scrutinized] from a regulatory perspective."
The hope is that the DOJ will return to the settlement agreement. "Certainly, the industry has signaled a willingness to promote transparency regardless of whether the DOJ decides to honor the settlement agreement or not," Watkins says.
Click here for a complete list of approved policies.
Leslie C. Stone is a Vero Beach-based freelance writer.