News & Media

8 Ways to Get More From Your Facebook Marketing
It's time to re-imagine your Facebook strategy — here's what's working for two Realtors in Florida.
Michele Bellisari built a niche working with and advocating for seniors and divorcees. Last year, she wrote a Facebook post about seniors downsizing.
The Boca Raton-based agent with The Real Brokerage, a virtual real estate brokerage, found that her post resonated with many, and one person reached out to ask if they could chat that day. The woman needed immediate help selling her parents' house and wanted an agent who was sensitive to the feelings of seniors.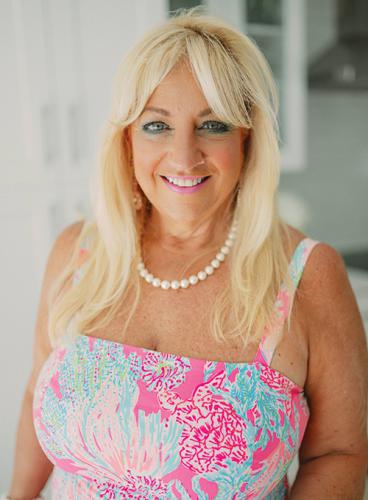 Bellisari brought in her cleaning and packing companies who are trained to work with seniors transitioning out of their homes and into an assisted living facility. "We got it listed, and it went under contract with a very smooth closing," she adds.
Facebook can be a prosperous platform to generate leads because so many people are on it. The latest numbers show that 65 million businesses have Facebook pages, and 165 million people in the United States are active daily users, says Katie Lance, CEO and founder of Katie Lance Consulting, a social media marketing firm headquartered in California.
But how can you grow that potential? Here are eight ways:
1. Add video content
"Go to your backyard and use your cell phone. You don't need fancy equipment," says Lance. At a loss as to what to say? Think about the last three days of conversations you had with prospects, buyers or sellers and the questions they asked. Build a library of video content by creating five to 10 videos at one time. "They can be one-minute videos. Put them on Facebook, YouTube and any other social media you are on," says Lance.
2. Give viewers something relatable or inspiring
Yara Domiati posts information and stories based on mortgage and forbearance trends. She is the owner of The South Florida Homes Group powered by Keller Williams Realty in Fort Lauderdale and worked in the finance world prior to real estate. "I want to give hard facts," she says.
A past client of hers, who bought a townhouse in 2018, saw one of her Facebook posts on financing and reached out. "He wondered if he should sell his townhouse to get the money to buy another [home]. I told him that maybe he doesn't have to [do that]," she says.
The two brainstormed and consulted with a mortgage lender. They realized that a cash-out refinance was the way to get the equity. He bought the house with the equity from his townhouse and rented out the townhouse. Domiati is now helping him find another house.
3. Use Facebook Live
Veronica Figueroa, CEO of the FIG Team brokered by eXp Realty in Orlando, began doing many of her open houses through Facebook Live. At a recent open house, she had more than 40 people show up. She filmed all the cars lined up and highlighted the special features of the home. More than 750 people watched her video live on Facebook.
"We made a huge production of our listing, and the local news even picked it up," she says.
Neighbors and Facebook followers reached out to ask how much their homes were worth. One long-time resident of the neighborhood hired Figueroa, hoping for the same open house traffic. "The power of social media can influence those who might be curious," says Figueroa.
4. Tag your location
Domiati tags the location of places she goes, including restaurants, open houses and listing presentations. "This has snowballed. I get two or three messages a week from agents across the country, saying, 'Hey, I have a client…,'" she says.
Now, she's known as the go-to agent in Fort Lauderdale by all her Facebook friends. A Lakeland agent called her to refer a client who wanted to buy in Lakeland but needed to sell their condo in Pembroke Pines first. "I am representing both sides of the transaction just by networking with other agents who introduced me to this referring agent and his client," Domiati says.
5. 

Quantity vs. quality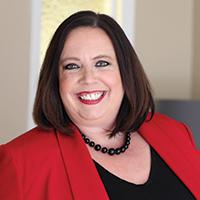 "If you do just one video a week, Facebook will begin to recognize that," Lance says. "Make sure it's not about selling. Make it informative and educational content, such as Tip Tuesday. Your content will then be seen by more people."
6. Stop worrying about what you look like
"I'm a 59-year-old in a video-centric world," says Michele Bellisari. "You've got to put yourself out there. But don't skip videos just because you don't like the way you look on the camera."
7. Promote your community
Sprinkle in videos about your community, such as a walk through the local farmer's market. "During the beginning of the pandemic, we saw agents shine the light on small businesses," Lance shares. "If you're new to real estate, film videos of your favorite five to 10 businesses in your area. For example, highlight the businesses and describe them as the little hair salon or the clothing boutique you love. It's a win-win."
8. The dinner-party strategy
Think of Facebook as a dinner party, says  Lance. "You wouldn't turn to the person next to you and say, 'I have an open house scheduled tomorrow,'" she says. "Get to know people, and let them get to know you."
Real estate is a relationship business. Facebook is the place to capture new eyes of folks who may need a Realtor® next week, next month or next year. It can be as simple as giving them information about housing or their community, brightening their day with humor and sharing insights into who you are as a person, parent, cook, sky diver, dog rescuer or whatever else you experience in your life.