News & Media

How One Realtor Became a Crypto-Certified Agent
She closed her first transaction on the blockchain with the help of a digital platform called Propy, which helped make it seamless.
Taylor Parrino recently completed a condo purchase for buyers in Tampa entirely on the blockchain, and she credits a California-based real estate offer and transaction platform called Propy with making it a seamless experience.
"I've been getting more involved in cryptocurrencies and the NFT [non-fungible token] market," says the sales associate with Compass in Miami. She took Propy's course to become a Crypto-certified Agent, and when the buyers of the Tampa property saw that she was certified, they asked her to represent them in the transaction.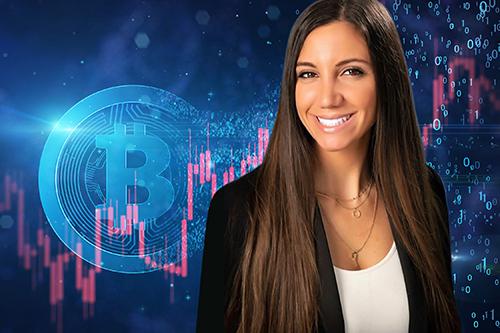 Confused? Don't worry, most people are when it comes to the blockchain, cryptocurrency and NFTs. Here's a  primer:
Cryptocurrency: Virtual currency stored digitally on the blockchain. Think: Bitcoin.
Blockchain: A digital ledger of transactions that are duplicated, distributed and stored across a network of computers.
NFTs: A unique, one-of-a-kind digital token or asset that is stored on a blockchain and can be sold or traded.
An example of how this can work in real estate:  A buyer in France wants to purchase a property in Miami that is being sold as an NFT by Propy. They can get a virtual tour of the property, review the title report, disclosures and property inspection in advance. They then connect their crypto wallet and bid on the property during the NFT auction. If they win the auction, ownership of the property is transferred immediately to their wallet as an NFT. 
Note: Currently, properties are sold in the form of an LLC, which is the actual title holder.  Technically, the NFT transfers ownership of the LLC, not the title holder.
Propy was designed with the goal of automating the real estate sales process by allowing entirely online real estate transactions, useful when working with real estate buyers and investors from other countries. So far, Parrino has only used it for domestic transactions.   
"Every step of a transaction is authenticated, immediate and immutable," Parrino says. "The documents are there forever and it's secure because no one is able to alter anything." The platform also has access to land registries in every county of every state, as well as a list of every owner and repair made in the history of the property. Agents and brokers can sign up on the Propy website for a 30-day free trial. Subscriptions start at $19.99 per month.
Here are benefits Parrino derives from Propy:
1. Reach global buyers
Communicating with overseas buyers can be challenging. "It's difficult to reach someone over the phone and you often have to go through WhatsApp or [another platform]. The time difference can be an obstacle as well," Parrino says. "Everything on the Propy platform has been uploaded so that [buyers in another part of the world] can see it." Propy's Adaptive Transaction Platform is customizable to meet each country's protocol for real estate transactions.
2. Ease of use
Propy automates the closing process for all participants and helps brokers, agents and title companies migrate to a paperless remote closing. "It's much faster than a regular real estate transaction," says Parrino. "During COVID-19, it was difficult to go to closings in person." For the Tampa transaction, she created an offer in Propy and sent it through DocuSign via the platform. "You see when the sellers receive the offer and if it's accepted, rejected or if they want to counter," she says. Once accepted and signed, she creates the actual transaction.
3. Transparency
Parrino loves the transparency that users get with Propy. Documents are uploaded to Propy's title registry, which is built on the Ethereum blockchain that has functionality for smart contracts (contracts between two parties that are verified and stored on the blockchain).
"The deed gets a QR code, so when someone scans it, [all parties] can see the documents in the transaction. Any time a document is uploaded or signed, such as riders or addendums, disclosures, reports and home inspections, we get a notification that keeps everything transparent. We no longer have the buyer or seller contacting us to ask about the status, because everyone already knows what's going on."
4. Build trust
"Having my clients on the platform and letting them see every part of the transaction with me gives them a sense of trust in knowing things are happening the right way."
The initial setup includes an overview of the property type and participants—buyer's agent, listing agent, buyer, seller, title company—and you can add others, such as a transaction auditor. "I have my broker as the auditor, so she can go in and review all of the documents and approve them. There's also a commission distribution section where we can upload wire instructions, and my company receives the commission digitally [rather than getting a check at closing]. If a seller here in Miami is willing to accept cryptocurrency it could be a wallet-to-wallet transaction where the buyer simply sends Bitcoin from their wallet to the seller's wallet."
"I believe the future of real estate is in cryptocurrency and that crypto and the blockchain are going to revolutionize the industry," Parrino says. "For example, a European buyer could put on their VR headset and explore a property here in Miami and then pay for it through Ethereum or Bitcoin."
The only obstacle she sees is educating others on the benefits of the platform. "It's challenging to get others to trust you with this new app, but once people try it, I think they're going to want to do it again."
Leslie C. Stone is a Vero Beach-based freelance writer.