News & Media
4 Ways the FREE Tech Helpline Can Save You Time & Money
Whether you're tech-challenged or tech-savvy, the Florida Realtors® Tech Helpline offers FREE live help with any type of technology problem.
Jacqueline Moss was waiting for her client to sign a contract for the sale of an investment property and thought it was strange when she didn't hear back. "We do electronic signatures through Form Simplicity. When I send a contract to a client, I always get an email confirming when they have signed," says the broker-owner of Moss Miami Realty in Miami Beach. "If I don't get the email, I assume they haven't signed yet."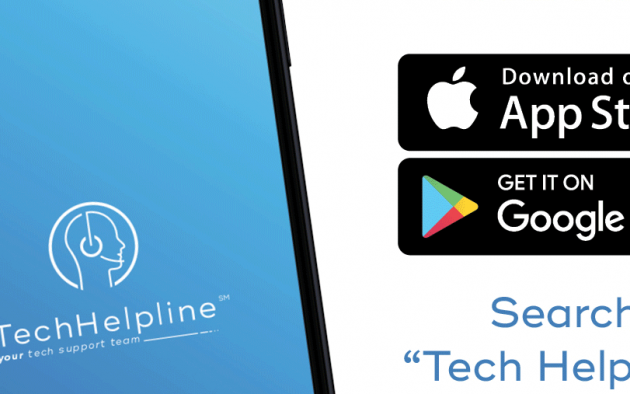 Tech frustration? Help is a finger-tap away. Florida Realtors Tech Helpline's new app works on all mobile devices. Find it in Google Play or Apple's App Store.
This particular situation was baffling, though, because Moss knew the client was anxious to complete the transaction and reinvest in another property to be eligible for a 1031 exchange.
"I finally went into Form Simplicity and saw that the client had actually signed the contract the day before," Moss says. "I couldn't understand why I never got the confirmation email, so I called the Tech Helpline. The [tech support specialist] said sometimes those emails go to spam because they are no-reply emails. The Tech Helpline is always willing to help; they're amazing."
The Florida Realtors® Tech Helpline was created in 2001 as a free service for Realtor® members who encounter technology problems.
Currently, members from 17 state associations and 65 local associations in the United States and Canada can call and speak with a live technician seven days a week.
Moss says it's like having her very own live tech support team that can help solve her technology problems no matter how big or small—from installing new hardware and software to troubleshooting—and there is never a fee or limit to how many calls she can make
Here are four ways the Tech Helpline helps her:
1. Remedy computer problems
Moss has a Dell desktop, an Apple iPad Air tablet and an iPhone. If an issue arises with any of her tech gadgets, she relies on the Tech Helpline to walk her through it. "If I'm out on the road and there's a connectivity issue, I can call them, and they pick up fast. They are always helpful, but you have to be precise about the tech issue you have."
2. Address MLS issues
If Moss encounters a snag with Matrix MLS, such as a login issue, the Tech Helpline helps her figure it out. "If I need information for a client and need to use the MLS but can't get in, I'll call them. I tell them what I'm trying to do and that it's not working, and I ask, 'Can you help me?' and they try their best." If they can't provide a solution, they'll direct her to the appropriate source. "There's an enormous amount of criteria you can add to the MLS, and I can discuss it with them but sometimes they say, 'You need to call the board' or they direct me to the Miami-Dade [official county website]. Again, you have to be specific with the issue. They're not Realtors, so don't expect real estate consultations."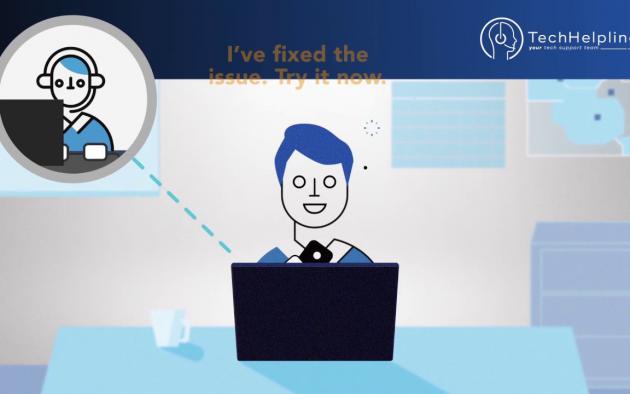 Did you know that, as a member of Florida Realtors, you're entitled to FREE tech support seven days a week? That adds up to more than $90 an hour in savings. There's no limit on the number of calls; and the Florida Realtors Tech Helpline team can also assist with questions about forms, IDX, and even recommend tech tools and devices that suit your business style. Assistants are available by phone, online chat, and email.
3. Resolve client issues 
"I have clients from all over the world and they trust me to guide them well," Moss says. "If they encounter problems [with online documents], I can call the Tech Helpline and they look into it and advise me. Sometimes it's as simple as the client missed clicking the finish button [before submitting a signed document]."
One time, buyers of a Miami Beach condo were awaiting a counteroffer from the seller she represented, but nothing had come through. "The buyer kept calling to ask, 'Did you hear back … did you hear back?'" she says, adding that she didn't want to pester the seller, so she reached out to the Tech Helpline instead. "They went in and resent the email I never got [from Form Simplicity] for me." Whether a technology problem requires a simple answer or days of research, the technicians will work with her to
solve it.
4. Keep staff up and running
Agents at Moss's brokerage look to her for guidance. "If someone needs to know how to use the MLS or is having technical problems, they usually call me," she says, adding that she refers them to the Tech Helpline or calls on their behalf. "They are open until 8 p.m. ET on weekdays, which is amazing because if you work late in the evening you can still call them," she says. "They're always there for us and even open on Sundays."
Leslie C. Stone is a Vero Beach-based freelance writer.
Other reasons to call the Florida Realtors® Tech Helpline
Speak with a live person.
It's free—and available 7 days a week.
Avoid lengthy hold times.
No time restrictions or call limits.
Get help with any issue.
Experts address problems with both Mac and PC computers; Android and iOS operating systems.