News & Media

4 Ways Ribbon Can Help Your Buyers Get Financing
This cash-backed real estate platform gives preapproved buyers of primary residences the ability to write cash offers — boosting their chances of acceptance.
Tampa-based Nicole Saunches was working with buyers relocating from Indiana who were excited to finally be under contract on a home in Florida—after writing seven offers. But then the appraisal came in $52,000 below contract price. "We weren't able to bridge the gap, and so that contract was canceled," says Saunches, a real estate advisor at Coastal Properties Group & Christie's International Real Estate.
Saunches remembered hearing about a platform called Ribbon that had piqued her interest because it gives preapproved buyers of primary residences the ability to write cash offers, makes up the difference if a listing appraises for a lower value than the contract price or, if necessary, will even purchase the home and lease it to the buyer in the short term.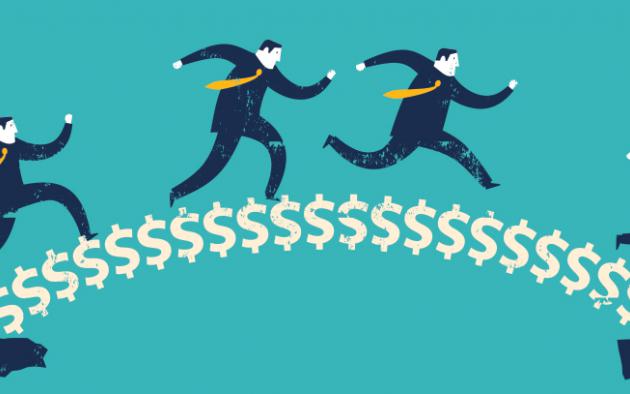 When many real estate professionals hear "power buyer," they immediately go to "disruptor" and "bad," but these companies can help you close more sales and offer options to both buyers and sellers.
"I did my due diligence and filed [Ribbon] away for when I had a buyer who fit the profile," she says. It paid off. "Within 24 hours, my buyers aligned with Ribbon; and the next deal they wrote was a Ribbon-backed offer." Although the appraisal came in $10,000 short, Ribbon's Appraisal Protection made up the difference. "My buyers were able to move into their new home," she adds. "That was my first closing with Ribbon."
There is no cost for agents to use the platform, Saunches says. "For clients, the cost depends on which program they use. It could be as little as 1% [of purchase price] if the buyer is able to close with the lender on closing day, to as much as 2.75% if Ribbon has to step in and purchase the home and lease it back to the buyer until they're able to buy it." (Note: These percentages were accurate at the time this article was published.)
Here's how Saunches uses the platform:
1. Help buyers level the playing field
"We are at about two weeks' worth of inventory in Pinellas County right now, which is especially challenging because there's so much cash [buying] out there," Saunches says. When inventory is low, homebuyers need every advantage they can get. "How can they compete with investors paying cash? Ribbon gives them the leverage to level the playing field and write a cash offer."
Buyers must be preapproved with a lender, and then Ribbon reaches out to vet the buyer and ensure assets have been verified. "Once they have the info they need, they grant dashboard access to the lender, the agent and the buyer," she says. "They say, 'OK, you're backed up to this price' and that's when you can start entering properties the buyer is interested in submitting an offer on."
If a buyer is hesitant about paying an extra 1%, Saunches explains that in a tight market, many buyers are willing to pay thousands extra for a chance to buy the property. "For a seller or listing agent, it provides peace of mind in knowing you're going to have a guaranteed sale," she says, adding that she had several conference calls with lenders and other agents to educate them about a Ribbon-backed offer.
2. Appraisal gap protection 
If an appraisal comes in below contract price, Ribbon's appraisal gap protection covers the difference. "Having appraisals come in short isn't unusual in markets that are appreciating at the rate ours is," Saunches says.
An inspection is required and reviewed by Ribbon. "Once they decide to back the property, you write the offer on your standard or as-is contract along with the Ribbon offer addendum that is basically a backup offer if financing doesn't come to fruition. If there's an issue, Ribbon will ask for a rebuttal and see if they can challenge the appraisal to get it closer to the asking price. If that doesn't work, they supply the seller with a credit of the difference between the appraised value and the contract price so the lender can close the loan and you can move onto closing."
3. Secure the purchase
If a buyer is unable to close on their mortgage in time, Ribbon will buy the property on their behalf and rent it to them until they get their financing straight. "The buyer has six months to get their financing together," she says, "and they will buy it back from Ribbon at the price it was purchased for." One potential problem she foresees is if a condo community restricts who can rent their property. "Some require ownership for at least a year before renting the unit."
4. Added value at consultations
Saunches has so much faith in Ribbon that she incorporates it into her buyer and listing consultations. "I think Ribbon is going to be a game changer in a market like this for primary homebuyers," Saunches says. "Within a month of partnering my first buyer with Ribbon, I had five other buyers. Before the pandemic, my ratio of offers to buyers was about 2.5 to 1, and they were usually in contract by their third offer. Now, it's about 13 to 1. Ribbon is helping to lower those ratios with my customers."
Leslie C. Stone is a Vero Beach-based freelance writer.