News & Media

Understanding Power Buyers — and How They Can Bridge Finance Gap
When many real estate professionals hear "power buyer," they immediately go to "disruptor" and "bad," but these companies can help you close more sales and offer options to both buyers and sellers.
Jenna Nunez was faced with a dilemma. As a sales associate for Bella Trae Realty in ChampionsGate southwest of Orlando, Nunez was trying to help a single mom in the school system purchase her first home. "Every time we put in an offer, she was turned down because of the financing contingency," says Nunez. "Even though she had been preapproved by a lender, sellers wanted all-cash offers."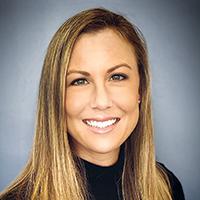 Then, Nunez advised her client to turn to Ribbon, one of the new wave of "power buyer" financing companies that work with local agents and lenders to facilitate transactions. "My client was able to submit a strong cash offer that covered any gap in the appraised value," Nunez said. "As a result, we were able to close the sale on a three-two home in Davenport."
A growing trend
Throughout Florida, a variety of power buyers, including Ribbon, Knock and Homeward, are bringing new financing options to brokers, sales associates and their clients. Their goal is to smooth the transaction process, and they typically partner with real estate professionals and their clients—a strategy that differs from iBuyer companies that purchase homes directly from sellers and turn them into rentals or flip them for a quick profit.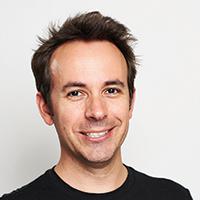 "Power buyers give consumers the same firepower as the next generation of real estate disruptors, including iBuyers and institutional investors," says real estate strategist Mike DelPrete in a recent blog. "I don't think it will revolutionize real estate overnight, but it is a compelling proposition to a growing number of buyers and sellers. I expect it to grow over the coming years, regardless of market conditions."
A recent report from zavvie, a real estate technology company that tracks financial programs, noted that power buyer services increased dramatically in 2021—up as much as tenfold from fourth quarter of 2020. The "zavvie Seller Preferences Report" also found that iBuyers bought a record number of houses in the third quarter of 2021, bringing their national market share to 1.8%.
For buyers
In tight markets where sellers typically receive multiple offers, buyers who rely on conventional, FHA or VA mortgage loans may be turned down because of the time needed to obtain approval from a lender. Power buyers empower qualified prospects and their agents, who can submit an offer without financing contingencies.
One such power buyer is Knock, whose Guaranteed Offer program helps approved buyers in 16 Florida markets compete with investors or other cash buyers. "We partner directly with agents to offer innovative home-loan solutions, including appraisal gap coverage if the sales price is higher than the appraised value," says Allan Ziegler, vice president of sales and business development in Miami. "We're building our brand so it's recognizable for consumers and agents, and any leads that come our way, we pass along to a Knock-certified agent."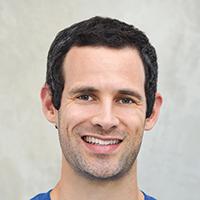 In Florida, Ribbon is focusing on the I-4 corridor in the under $1 million market. "Our mission is to make homeownership achievable," says Wei Gan, Ribbon cofounder and CTO.  "We partner with brokerages and agents, as well as loan officers, including in-house lenders at Florida brokerages. We believe in empowering, not disrupting, the local real estate relationships already in place."
For Nunez, the partnership with Ribbon has helped her close transactions for several buyers who otherwise might have been rejected. "A lot of people think Ribbon is purchasing the home like an iBuyer, but it's just upgrading the financing offer," she says. "Ribbon is like the rich aunt or uncle showing the seller proof of funds, and the buyer takes title and gets the mortgage."
For sellers
Power buyers offer a variety of seller-oriented programs, including "buy-before-you- sell" financing and sale-leaseback arrangements that allow an owner to purchase a new home without a loan contingency. For instance, Ribbon offers a bridge-financing program where an owner can buy a new home before selling a current residence. "This allows the seller to move to a new home without the time pressure," Gan says. "It's easier for the owner to declutter and show the home in order to maximize the sales price."
Ziegler notes that many sellers are ready to move, but don't know where to go. "With no [or low] inventory in many markets, it can be scary for them to put their home on the market," he says. "We solve that problem with our Home Swap solution, and even provide funding for improvements to the old home so it can be sold at a higher price."
Juan Ricardo Rodriguez, sales associate with HomeSmart in Wesley Chapel and former vice president of National Association of Hispanic Real Estate Professionals (NAHREP) Tampa Bay, says the Home Swap program is an excellent option for sellers. "Qualified owners can take their time shopping for the right home without being rushed into a purchase or overpaying for the home," he says. "This is really a game changer for our team."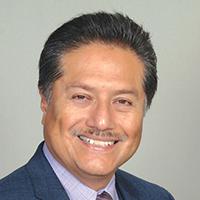 Rodriguez has already parleyed his Knock connection into two related sales, including an expired listing that fell through because the sellers couldn't find a new home for their growing family at an affordable price. "After the owners qualified for the Knock financing program with no contingencies, they were able to purchase a larger home that they loved for $425,000," he says. "They moved out, did minor repairs to their old home to make it shine and sold it for $330,000, which was $60,000 more than the prior agent's pricing."
For brokers
With the growing number of power buyer and iBuyer options, zavvie offers a consolidated platform to help brokers understand and deliver the most appropriate financing solutions for buyers and sellers. "We enable brokerages to have their own marketplace for buying and selling solutions via a white-labeled platform, while keeping their agents at the center of every transaction," says Stefan Peterson, cofounder and chief data officer of the Colorado company, whose clients include more than 150 Florida brokerages.
Peterson says zavvie helps a broker's agents evaluate multiple sources of financing for the clients, including iBuyers as well as power buyer solutions. "We help agents answer the question, 'Would an instant offer be a good fit for my client'?" he adds. "We also make it easy for agents to empower their buyers to make offers without a mortgage loan contingency and compare fees for these services."
Kendall E. Bonner, broker-owner of RE/MAX Capital Realty and team leader of The Kendall Bonner Team in Tampa, says zavvie's platform has boosted her marketing to sellers, as well as buyers. "We make it part of our listing presentations, showing how we can market to institutional as well as local and national buyers, bringing in different types of offers," she says. "We can also help them buy their next home before selling the current residence, rather than trying to arrange a simultaneous closing."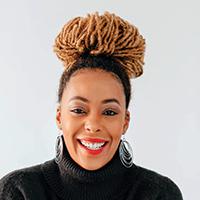 Bonner has been using zavvie for nearly two years and says sellers appreciate the platform's transparency in evaluating multiple offers. "Tools like this help real estate professionals better serve the consumer, who is always the most important person in any transaction."
Peterson believes real estate professionals should pay attention to the evolving financial side of the industry—even if they prefer the traditional approach to working with local lenders. "There are more power buyer and iBuyer solutions coming out all the time, along with new companies that focus on options like rent-to-buy or purchasing the first home," he says.
Looking ahead, Ziegler also expects innovation to continue in the home financing field. "It's possible that the power buyer segment will consolidate in the next few years," he adds. "But the companies with the best models will increase their share of the financing sector, which will continue to grow in response to consumer demand." #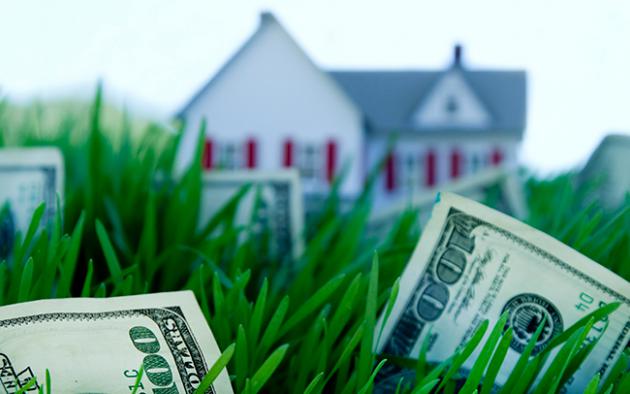 This cash-backed real estate platform gives preapproved buyers of primary residences the ability to write cash offers — boosting their chances of acceptance.
Steps to consider
Determine which companies are active in your local market, as these options may not be available to buyers and sellers of luxury homes and condos.
Educate yourself on a company's programs and complete any required training.
Reach out to buyers and sellers who feel they cannot purchase a new home without contingency financing.
Incorporate power buyer services into your listing presentations.
Use your website, email and social media to promote your ability to help buyers and sellers find financing solutions in a tight market.
Major players
Flyhomes —a power buyer and brokerage with a competitive cash offer and buy-before-you-sell program.
Homeward —a power buyer with a competitive cash offer and buy-before-you-sell program.
Knock —a technology company with power buyer home loan products.
Opendoor —an iBuyer purchasing homes directly from consumers.
Orchard —a power buyer with a competitive cash offer and buy-before-you-sell program.
Offerpad —an iBuyer offering instant cash offers on sellers' homes.
RedfinNow —an iBuyer that makes cash offers on homes with closing as soon as 10 days.
Ribbon —a power buyer with a competitive cash offer and buy-before-you-sell program.
zavvie —a brokerage-branded solution for financing home sales and purchases.
Note: Some companies may not be in your local market yet.
Richard Westlund is a Miami-based freelance writer.