News & Media

16 Activities for New Realtors to Do in Their First Month
Avoid being a statistic. Set yourself up for success in real estate by completing these activities your first month in the biz.
The stats can be discouraging: Only one out of every three agents will renew their real estate license after the first year, says Traci Gagnon, real estate coach for eXp Realty. To overcome these odds, complete the following tasks during your first month in the business, says Gagnon and other expert real estate coaches and broker-managers.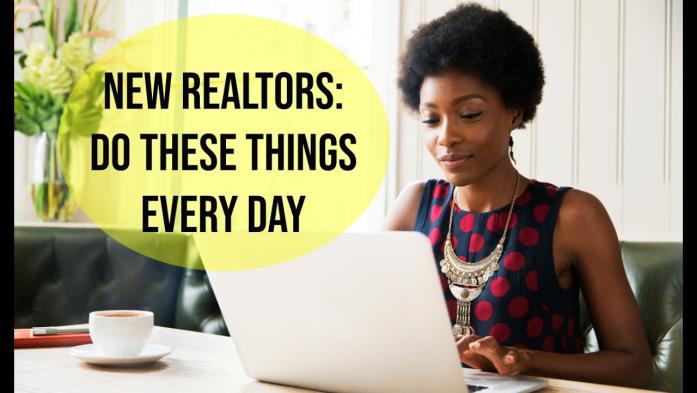 Follow this advice on how to structure your workday to put you on the road to success as a Realtor.
While you're crossing these to-dos off your list, remember to be realistic. "You're in real estate for the long haul, not overnight success," says Kristine Newell, senior vice president of Premier Sotheby's International Realty. Your first sale could take four to six months or more, counsels Gagnon, so getting yourself set up for success can make all the difference between making a career out of real estate or leaving the business after a year.
Get set up
Join the right brokerage: Don't just join the same agency as your friend from real estate school, says Gagnon. Instead, choose a brokerage that leverages technology, provides extensive training, helps agents generate leads and offers a sufficiently generous revenue split.
There are so many business models out there, from companies that offer the agent a commission split to those that charge a desk fee. Explore all the models to find your fit.
Get a mentor: Once you've found your brokerage fit, the agency's managing broker should be able to help you find the right match, says Newell. "Established agents are always looking for newly licensed agents to host their open houses or take out buyers. Work together for a few weeks to make sure your styles match up."
Build a database: Begin with 100 people who would recognize your cell phone number or email address, says Gagnon. "Studies show that most leads come through people that know you or people that know your friends and family," adds Newell. Then, try to add 10 new contacts a week, suggests Casey Bryan, president of Berkshire Hathaway HomeServices Florida Properties Group in Tampa. Your goal should be a minimum of 300 or more contacts within the first month, advises Monica Reynolds, real estate seminar speaker, trainer and author at KW MAPS Coaching.
Choose a CRM system: Gagnon recommends kvCORE for lead generation, while Newell relies on Cloze. The best one is the one you'll use, so check out what's on the market and decide which one fits you best. Your broker may provide one, as well.
Schedule your time: Spend most of your hours on activities that drive production, says Newell. After that, focus on to-dos that help you get in front of clients, like mailings and listing appointments. Devote the fewest hours to everything else, such as administrative tasks and coffee runs.
Update your bios: Make sure your information is accurate and current on your agency's website plus real estate platforms, like Realtor.com and Zillow.com, says Anne-Marie Wurzel, an agent with Mainframe Real Estate in Central Florida.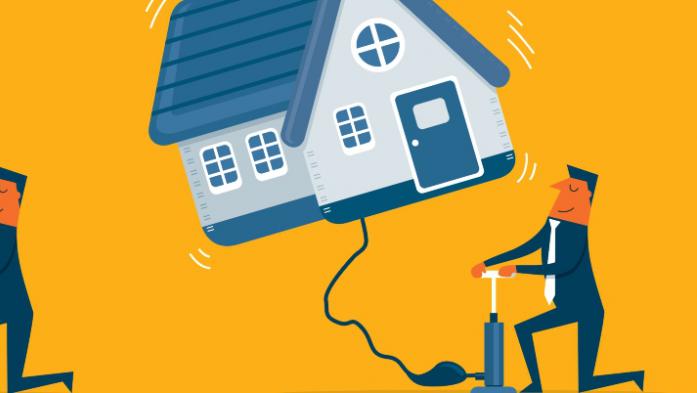 You're putting yourself on the market — here's a look at how to build a name for yourself so you can build your business.
Learn and practice
Read and train: Study up on contracts, take a class on properly filling out the forms, and make sure you learn how to structure deals that fit various scenarios, suggests Bryan. For additional guidance, Newell recommends reading "Ninja Selling" by Larry Kendall and "The Go-Giver" by Bob Burg, while Reynolds praises "Millionaire Real Estate Agent" by Gary Keller.
Bone up on industry news: Once a week, Gagnon suggests Googling "What's new in real estate?" Spend 10-15 minutes reading articles to keep up on trends, like how many institutional buyers are gobbling up single family homes and mortgage applications data. "If you don't pay attention to changes in our industry, you'll be replaced by agents who do." Four newsworthy real estate industry resources include Florida Realtors® News, Inman.com, RealTrends.com and HousingWire.com
Become an expert on a geographical area: Learn your local neighborhoods, especially the areas you plan to farm, suggests Newell. Memorize the average sales price per square foot, days on the market, number of listings and buyer-seller patterns. Also review information about the schools and any services that will attract buyers. Florida Realtors® SunStats (floridarealtors.org) offers interactive data tools to put together powerful real estate market research. As part of your research, preview listings and drive through neighborhoods, noting SOLD signs, suggests Reynolds.
Practice key scripts: Learn and practice scripts for listing and buying presentations, open houses, and open house follow-up appointments, recommends Reynolds. Record and play these regularly to assess and improve your performance.
Work in the office: "When you're learning the subtle nuances of real estate, you need to be around other real estate professionals," says Newell. Surrounding yourself with other agents will also help you build relationships, which will likely lead to more deals.
Reach out
Segue from a contribution to an ask: By phone or text, let your contacts know you've entered the field of real estate and ask them if they'd like you to keep them apprised of properties in their neighborhood that hit the market, suggests Gagnon. Also ask them where they would move if they won the lottery or became an empty nester. Then see if they'd like automatic notifications for new properties in that area as well. Close by asking if they know anyone interested in buying, selling or investing in real estate.
Larry Kendall, founder of Ninja Selling in Colorado, suggests you follow the FORD model and discuss family, occupation, recreation and dreams. "You're not selling; you're building relationships," says Kendall.
Provide value with marketing: Offer free advice, suggests Newell. Let potential clients know area comps, which paint colors are best for resale and more. The key is to provide value. "Be a giver," says Kendall.
Don't advertise your newness in the field: Instead, highlight any relevant experience you have, like your negotiating skills from years in your previous career, says Wurzel. You can also focus on sales stats from your brokerage or managing broker, adds Newell.
Contact out-of-town owners or for-sale-by-owner properties: Create a packet and drop it off, asking FSBO owners if they'd be open to working with agents, says Wurzel.
Get to know local developers: Familiarize yourself with new construction and establish relationships with the sales representatives who work for various builders, suggests Wurzel. Find out if they're using agents and the commissions they're paying.
Success in real estate isn't handed to new agents. It takes time, patience, grit and a plan for success. Focus on these activities, and you'll jumpstart your career.
Dina Cheney is a Connecticut-based freelance writer.