News & Media

4 Ways to Leverage Your Online Presence in Real Estate
Wow buyers and sellers with a beautiful, easy-to-navigate website that showcases your brand and personality. But there's more!
As a multimillion-dollar producer and sales director for several luxury condo developments, Anna Sherrill knew her online presence should be reflective of her expertise in the high-end, luxury market.
"I was looking for someone to build my website, so I asked other top agents and [my brokerage's] marketing team for recommendations," says Sherrill, regional director of sales and real estate agent at ONE Sotheby's International Realty in Miami Beach.
After interviewing several prospects, she chose Luxury Presence, a California-based full-service marketing and web design company specifically for real estate professionals.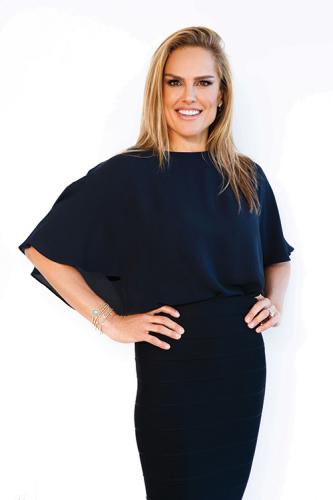 Sherrill paid Luxury Presence a one-time website setup fee of $10,000, and she spends $300 for a monthly subscription that includes web hosting, access to the company's easy-to-use platform, expert-guided marketing strategies and an exclusive referral network.
While some agents might find that pricey, Sherrill feels it's a worthwhile investment because her website (annasherrill.com) is uniquely customized.
"Luxury Presence has a beautiful way of creating something that we don't have time as busy agents to even think about doing [for ourselves]."
Here's how Sherrill is honing her online presence:
1. Personalized website
When hiring someone to build your website, it's important to be prepared with details about what you want to present to the public.
"To get a feel for what I do, the designers at Luxury Presence interviewed me," Sherrill says. "The more specific you are and can share with them, the better. I would also look at different websites that are good examples of how you want people to perceive you."
Sherrill and her team are able to edit her website without coding knowledge, and Luxury Presence's engineers update the platform to continually add products and features on the back end.
"When going to pitch for a new listing and [the seller] sees my website, they know their property will be on a site that's reflective of luxury. It's a positive reflection of what people are going to get and helps me close my deal. Getting listings has also helped me get buyers who were referred to me. It's just helped me stay where I am and take my business to the next level, for sure."
2. Video marketing
"Video is so important today, and it helps everybody get to know you and learn about your brand," she says. "I had an intro video but not much more, so [Luxury Presence] connected me with people who could take it to the next level on my website, social media and YouTube."
Sherrill's website opens with a video of her walking along the balcony of a Miami high-rise condo looking out over the Intracoastal Waterway, as the words "Welcome to Anna Sherrill, Find your dream home with our new search tool" appear. Then it transitions to a bird's eye view of Miami Beach, a path to the ocean and scenes of Miami. It concludes with a photo of her sitting on a boat.
"My website is all about the lifestyle here in Miami," she says. "I love where I live, especially the water. I showcase all the amazing neighborhoods." She and her team shoot an assortment of short clips throughout the month that she can post on her website and share on social media.
3. Cross-marketing via social media
Sherrill puts aside time monthly to post on social media.
"I'm on Instagram, Facebook and LinkedIn. I share my website every day on those platforms [in an effort] to drive traffic to my website and give people a look at the properties that we have and get a feel for the culture of the team and Sotheby's, as well."
While Sherrill doesn't get as much business from social media, she credits it with giving her more exposure. "A very small percentage of [prospects] come through that, but it's great for people to get to know me and my business."
4. Networking
Last fall, Luxury Presence launched a joint referral network for its top-producing agents.
"It really brings together some of the top producers, and we do masterminds with them and discuss best practices," Sherrill says. "I like that they've connected me to other agents, and I look forward to continuing networking with them."
Leslie C. Stone is a Vero Beach-based freelance writer.