News & Media

19 Ways to Save Money in Your Real Estate Business
No matter how many years you've been in real estate, uncertain markets require you to invest in your business. Here are some ways to pinch pennies that you can use in other areas of your business.
You know the drill, you sign up for a much-needed business app and next thing you know, you're paying astronomical monthly subscription fees for 12 apps. The kicker: You don't even use half of them, yet you're still paying monthly fees.
It pays to economize wisely. "No matter what stage you're at in your real estate career, it's never too late or too early to start saving money," says Sebastian Vallejo, managing director of Brown Harris Stevens, Miami Beach. "Your real estate career is your business. Run it as a business, and if you're diligent and consistent, you'll see it grow and thrive."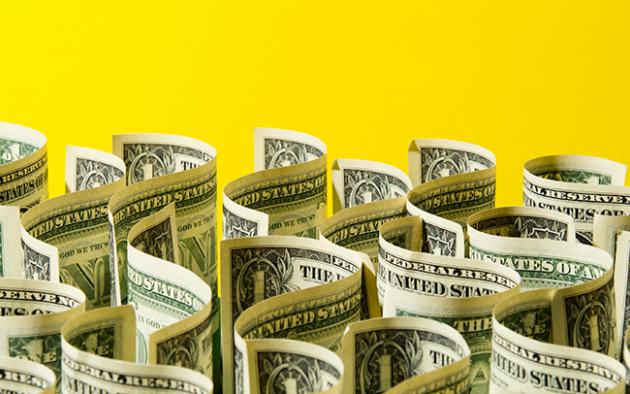 Ready to jump into a real estate career? Be prepared for these unexpected costs—both in time and money.
Here are some savvy strategies to save costs:
Focus on past customers
1. Devote much of your marketing to existing clients.
"For most successful agents, 70% to 80% of their business comes from past clients and referrals," says Dirk Zeller of Real Estate Champions, Inc. Marketing to nonclients will absorb vast amounts of capital but only create 20% to 25% of most agents' business, he explains. "So, if you're looking to cut or shift dollars, invest where your revenue is coming from." Bubba Mills, CEO, Corcoran Consulting & Coaching, agrees, pointing out that past clients are "warmer leads with higher conversion rates."
2. Send cards to past customers.
"I'm a firm believer that a [sales] trigger point is when you send a card," says Mills. He recommends picking up note cards (for as little as $1.25 for 10) and reaching out to customers to commemorate birthdays, home anniversaries, special family events, and their kids' college acceptances and graduations. Handwritten notes are personal and effective.
3. Set up special deals for customers.
When you reach out to past customers, you want to add value, says Mills. To do this, ask local businesses to offer your customers exclusive promos (like a free dessert) in return for the free marketing you'll give the business. Then, tell your customers about the deal, asking if they'd rather receive a coupon in the mail or via email.
4. Throw customer appreciation parties on a shoestring.
"A VIP party has one of the highest ROIs, and most real estate professionals fail miserably at following up with past [customers]," says Mills. Team up with your preferred vendors, such as lenders, remodeling contractors and smart-home tech companies, he suggests. "You all have the same clients." To cut down on costs, host events at parks and get discounts from vendors, such as local catering companies.
Build referrals
5. Get in with attorneys by offering them value.
Probate, divorce and bankruptcy lawyers are real estate gatekeepers, explains Mills. To entice them to refer you, order books from Authorify.com on topics potential real estate buyers and sellers would want, such as home-selling tips. The platform allows you to customize the books with your photo, logo and name on the cover. Send them to attorneys, who will likely hand them out to their clients. Also build reciprocity. Offer your buyers a free 30-minute consultation with your estate attorney—then your lawyer will likely return the favor by referring their clients to you.
6. Volunteer.
Volunteering is free and can provide a rich source of referrals, says Mills. Volunteering with others helps build trust, which can lead to more business.
7. Join a referral network.
Referrals are also zero-cost, says Mills. Become a member of a referral agency, such as Business Network International (BNI) or join one through the Women's Council of Realtors.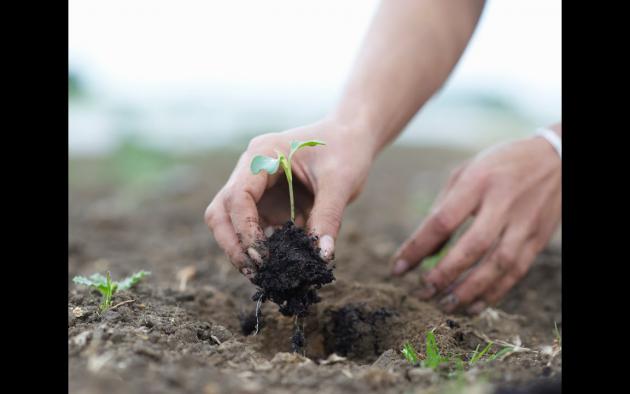 Learn about a simple prospecting plan called 'The 4 H Club' from Sean Carpenter, retired director of agent development for the Ohio NRT Companies. These simple business development activities every day will help you keep their pipeline full, even during slow times.
Manage expenses
8. Don't grow too big, too fast.
"The age-old question for someone looking to dip their toes into the real estate team world is 'When is the right time to start a team?'" says Kathleen Black, founder and CEO of Kathleen Black Coaching & Consulting, Inc. "But the reality is that most teams are created in a rush, with little to no planning. You don't always need to hire more help, sometimes you need to increase your efficiency instead."
9. Skip print ads in bedroom communities.
"I think print ads are pretty well over," says Zeller. In these areas, social media ads are generally more effective, he points out. In resort markets, though, print ads could be worth the investment.
10. Consolidate systems.
"Agents are famous for buying the next silver bullet or golden nugget; however, they never cancel their existing programs," says Mills. "Ask yourself how many lead generation programs do you have? How many of them have CRMs? How many have text capabilities?" When you have six or seven of them, the numbers really add up, he says.
11. Keep consumer open houses simple.
"I spend a ton of dollars on signs and banners and driving traffic, and very little on the food," says Zeller. "People coming to eat and drink are not the ones bringing people to buy your house," says Roger Pettingell, a luxury waterfront specialist with Coldwell Banker Realty in Sarasota.
12. Downsize your car.
"A car used to be a big expense for a real estate agent, and I barely have people in my car anymore," says Pettingell. He's switching from a large Audi to a Tesla.   
13. Track ROI on expenses.
"Take a look at your business on a deeper level and connect expenses to revenue," says Zeller. "Question your ROI for each thing. Most agents don't do that."
Find deals
14. Buy closing gifts on sale.
"We buy a year's supply of our closing gifts at one time to save money," says Pettingell. "We buy Tiffany champagne glasses and high-end champagne when they're on sale."
15. Take advantage of trade show pricing.
Pettingell attends Realtor® conferences and tech shows and often signs up for products or services he wants for his business. "The rate at the shows is always less than the normal rate," he says, sometimes because salespeople don't want to bring products home. Consider this strategy for brochure covers, digital cameras, lock boxes and more.
16. Share ads.
"If your brokerage does local advertising, participate in group ads, or bring a group together to split the cost of local ads," suggests Pat Wilkins, a broker-associate with The Pat Wilkins Team of RE/MAX Affinity Plus in Marco Island. Pettingell agrees: "There's no reason to re-create the wheel" when marketing, he says. Work within the programs the brand you're under offers, he suggests, adding that this strategy typically costs less than you'd pay if marketing solo.
Outsource
17. Farm out lower value work.
"There are a lot of high-quality independent contractors on sites like Fiverr and Upwork," says Zeller. "Outsource more and invest time in lead generation and conversion. If you want to get your expenses in check, it's driving hours up on the revenue-generating side and figuring out ways to outsource the supporting side."
18. Automate your follow-up process.
"For those of us that are solopreneurs, automation is the bridge to effective follow-up without the financial burden of hiring and supporting staff," says Dr. Lee Davenport founder of Learn With Dr. Lee Real Estate Coaching & Consulting. She recommends these platforms: Follow Up Boss, Structurely and The White Box.
19. Put your kids to work.
"I've always hired my kids to do work for me," confesses Pettingell. "I pay them a modeling fee, they're in a lot of my ads. They also do envelope stuffing." 
Dina Cheney is a Connecticut-based freelance writer.