News & Media

New Realtor Shares Her Secret to Social Media Success
Psst! It's a free app all Florida Realtors members can use.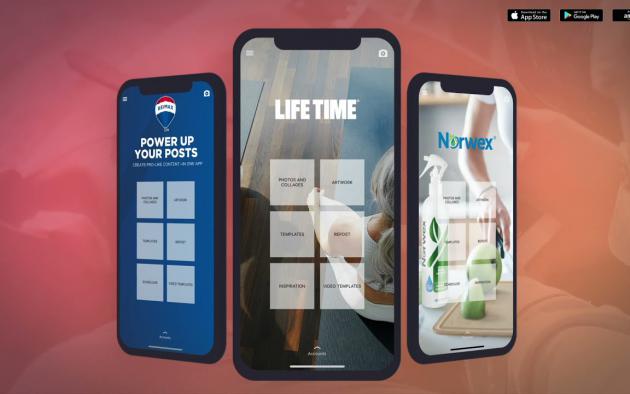 With this free Florida Realtors member benefit, you can quickly create and share consumer-facing social media content to help you catch clients' attention. See how it works!
When Roxanna LaPaugh, a sales associate with RE/MAX Prestige Realty in Royal Palm Beach, launched her real estate career 18 months ago, she was looking for a way to stand out in a crowded and competitive market. Intrigued by a social media content creation platform called Photofy—that she could use on the go from her mobile device—LaPaugh decided to give it a try.
"I was in a meeting at Florida Realtors® where they talked about Photofy, and then I went to a Brian Buffini class, and they talked about it there as well," she says, adding that choosing to use the platform has been one of the best decisions she's ever made. Soon, her social media posts were attracting people eager to see what she would post next. "I'm not [an influencer]—I don't have a huge number of followers—but my videos and photos get lots of engagement thanks to Photofy."
LaPaugh's @roxannalapaugh2 TikTok account has nearly 4,000 followers and over 4,000 likes. Nearly 2,000 people follow her on Facebook, and her roxannalapaugh.realtor Instagram has almost 700 followers. The engagement is paying off. All of LaPaugh's business now comes from social media, she says, and everything she posts comes through Photofy. One buyer from California recently reached out after seeing her content. "He told me he liked what I'm doing [on social media] and that he was moving to Florida and wanted me to help him find a home," she says. "Next week, we are closing on a two-acre residential property in The Acreage community."
The app is available for both Android and iOS and offers a selection of design templates and 500,000 royalty free stock photos and videos. Users can also opt to choose photos from their own camera roll and albums, including personal photos on Facebook, Instagram, Dropbox and Google Drive. The app is a free benefit offered to all members of Florida Realtors®.
Here's how LaPaugh makes the most of Photofy:
1. Use strong visuals.
Photos and videos help LaPaugh maintain an impactful and authentic social media presence. Prospects see her as approachable and knowledgeable, she says, and they seek her out.
She can add frame overlays to photos, combine and/or layer multiple photos, create collages, add artwork, GIFs, stickers, free-form text, logos and create one-of-a-kind memes.
"The engagement I get is second to none," she says, adding that she's amazed when clients take time out of their day to comment on her posts. "One of my past clients said, 'Roxanna is the best Realtor® that you'll ever find.'" When buyers and sellers see comments like that, it encourages them to contact her to list their home or help them find a property.
2. Reach non-English speakers.
LaPaugh speaks Spanish and works with many Spanish-speaking clients. Photofy has a broad selection of themed frames and add-ons specifically designed to help her communicate effectively with her Spanish-speaking audience. "Every time I post a picture or video in Spanish, I get a ton of engagement, and that leads to more business," she says.
3. Mix up content.
LaPaugh's posts aren't focused solely on real estate. "I sell Florida and the beaches, but I also share glimpses of my personal life because that [boosts] engagement," she says. "People get bored with hearing only about real estate all the time."
She posted a video during a day at the beach with her son and sent it to all of her past and current clients. "It was just a simple video, but I added some palm trees and people loved it. In fact, it got me a listing that I'm closing soon."
People enjoy seeing LaPaugh's funny side, too.
One TikTok video titled "Abierto Las 24 Horas" (open 24 hours) features her husband, Joe, posing as an ATM machine. "I used audio from another video with ATM [sound effects]," she says. In the video she inserts a debit card into her husband's mouth, pretends to press buttons that beep on his chest and, following an ATM cash-dispensing sound, he hands her a stack of $20 bills.
On the post she wrote: "My ATM is open 24/7" and included money and ATM emojis and the hashtags #lovemyhusband, #atm, #funnyvideos, #money and #family. "Hundreds of people were commenting and liking that post," she says.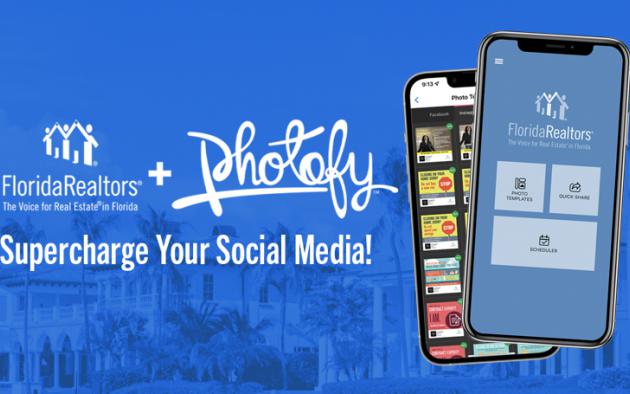 Our newest Florida Realtors member benefit, Photofy, will send your social media presence to new heights with easy-to-customize social media shareables.
4. Promote events.
Each time LaPaugh holds an open house or attends a networking event, she posts a video and photos on her Facebook, Instagram and TikTok accounts.
"There's almost always going to be food or some type of goodies at my open houses," she says. "I do barbecue open houses, taco open houses and sometimes I'll have sandwiches or snacks and juice boxes." Her husband often serves as her chef for the day.
She can also create invitations and schedule them to go out via social media, email or text. A homeowner who saw her latest open house videos on TikTok invited her to come out and discuss listing his property. "He's 78 years old and he loves TikTok," she says. "I got the listing."
5. Produce posts in advance. 
Using the app's content scheduling feature, LaPaugh dedicates a full day to creating new posts. "I take one day out of my week and create all my posts on Photofy," she says. "That's a huge time savings for me. I can get engagement with people from behind the scenes while I'm actually with a client."
LaPaugh is thankful that she decided to use this member benefit from Florida Realtors®. "Photofy is a wonderful app and I encourage every Realtor to use it," she says. "Every time I post something, I get something in return."
Leslie C. Stone is a Vero Beach-based freelance writer.