News & Media

2023 Florida Realtors® Leadership Team: Your Business Partner
As we head into a market shift in 2023, Florida is still a bright spot. And the Florida Realtors® Leadership Team has your back with products, services and advocacy. Florida Realtors is your business partner.
The Florida real estate market went from booming to normalizing in a nanosecond in 2022, leaving many of you uncertain about what tomorrow will bring. Now is the time to arm yourself with solid training, persistence in reaching your sphere and using the tools and products that Florida Realtors® offers you as part of your membership.
The 2023 Leadership Team is here to help you move the needle and grow your business. After all, the most successful real estate agents today found ways to boost their businesses and thrive during the last downturn. "Every class you take is an opportunity to serve consumers and cement your value to customers," says Mike McGraw, 2023 president of Florida Realtors and a sales associate with RE/MAX Central Realty in Orlando. "Learn new techniques to price homes, reach your sphere of influence and gain business," he says, noting that members should take every training opportunity they can from their broker, local association and state association of Realtors.
It's safe to say that Florida Realtors products, tools and services help members save money and boost business. Florida Realtors is your true business partner.
For example, SunStats allows members to pull reports of macro- and micro-level housing market trends. The Legal Hotline offers members free legal advice. The Tech Helpline also is free and always there for you. No tech issue is too small. And Form Simplicity offers the most up-to-date and easily accessible contracts and addendums.
Florida Realtor® magazine interviewed the 2023 Leadership Team to share their vision for the future and how the state association can be your business partner throughout your real estate career.
Mike McGraw, president
Sales Associate, RE/MAX Central Realty, Orlando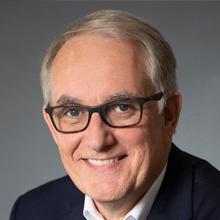 McGraw has worked in real estate for 25 years and ran a small brokerage before deciding to team up with another agent to sell real estate. He uses many Florida Realtors tools in his own business. Here's what he had to say.
Your Business Partner: Be aware of how to tell your story. If you're at a listing presentation and you planned a 30-minute story, but the sellers only want a 10-minute one, you must be able to adjust. It's the same with marketing. Also, be able to easily answer the question, "How's the market?" And, sure you can talk about the market, but what if you showed people using data and statistics from Florida Realtors SunStats, which offers a current snapshot of the market? Or, how about visually wowing them with graphics by using Photofy, a free app offered to members, which helps you produce social media infographics to post and share?
Advocacy: Last year, I traveled to 46 local board events throughout Florida, and here's what I learned. Our members have some incredible ideas. They are extremely passionate about RPAC, and they're driven to protect homeownership and property rights. Many Realtors think RPAC is all about the big donors; but it's not. It's about participation from everyone. Everyone should have a voice concerning homeownership. Right now, we have a homeowners' insurance crisis in Florida. Why is advocacy important? So, we can keep the market moving. Florida Realtors needs to continue to be the voice of real estate in the state of Florida.
Gia Arvin, CRS, GRI, president-elect
Broker-owner, Matchmaker Realty of Alachua County, Gainesville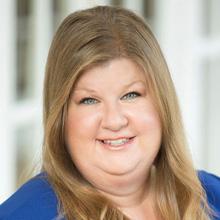 Born and raised in Gainesville, Arvin has run a successful team for years and is a broker-owner of the brokerage. She's dedicated to continually improving her skills and utilizing all the offerings members receive through the state association. Here are her goals in the coming year.
Your Business Partner: It's all about your sphere and referrals. I was paying for leads for a while, but then I took a few CRS courses on business planning and systems, and it changed my business. Now, I'm 100% referral and repeat business. I also am a listing agent, and Florida Realtors' tools help me paint a clear picture of the market. I use SunStats to help with pricing and give potential sellers a snapshot of the current market.
My mother, who was the broker of the firm, passed away last year, so I've taken over running the business, as well. I use the Take 5 videos on a regular basis.
These informative videos help educate agents on a variety of subjects and are great for sales meetings. Florida Realtors® News and Florida Realtor® magazine share relevant content to help us train agents, as well as keep a pulse on the industry.
Advocacy: Affordable housing is a real issue, and Florida Realtors is active in helping transform the state's down-payment assistance program to make it more tangible and usable. The other thing I think we've made huge strides with is the reduction of the business rent tax for our commercial real estate agents.
Tim Weisheyer, vice president
Broker-Owner, Dream Builders Realty, Kissimmee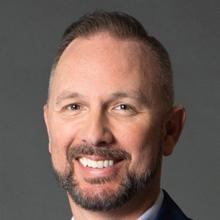 Your Business Partner: I'm a big Florida State football fan, so I would go back to the basics—blocking and tackling. There are key activities that agents can do that are tried and tested no matter what the market.
I call the Legal Hotline a lot. It's a huge resource for me to double-check that I'm doing the right thing in all my transactions. Florida Realtors has created this incredible bridge for members to have access to data and tools and we, as leaders, are ready to teach you how to use all these services.
Advocacy: This is the area of our state association where I've spent the most time. I am heavily involved in local and state politics. I was an elected official in the past, inaugural chair of a legislative think tank, vice chair of public policy and chair of the PAC trustees. Raising money to elect housing- and Realtor-friendly leaders is incredibly important.
The choices elected officials make about the housing industry directly impact our business, homeownership and community stability. The work we did on the Hometown Heroes Housing Program, which assists individuals, such as law enforcement officers, educators, healthcare professionals and active military and veterans in purchasing their first home in Florida, is just one example of how big of an impact the state association can have on our industry. Our deep relationships with elected leaders allow us to get support behind programs like this.
Chuck Bonfiglio Jr., GRI, CRS, C2EX, treasurer
Broker-Owner, AAA Realty, Fort Lauderdale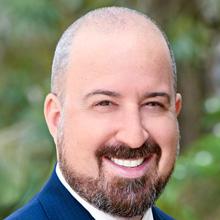 Bonfiglio is no stranger to the real estate industry, growing up in the business with his father, who was a past president of Florida Realtors. Here's how he views the association as a business partner to its members.
Your Business Partner: Don't get caught up in the negativity of the newspaper or news sites. The market continually goes through cycles, and the noise around you could impede your efforts. Stick to the basics—professionalism and education—and you'll be successful in pretty much any market because people will always be buying and selling homes.
I use quite a few Florida Realtors® products and services in my business. Number one is Form Simplicity. It's simple to use and makes writing contracts easy. I also use the Tech Helpline, which I call the Geek Squad for members. You're getting free tech services for big and small issues. In addition, they can provide advice next time you're in the market to buy new technology.
Also, Florida Realtor® magazine wins all kinds of awards. They cover everything under the sun about what's happening in the market and give agents ideas for marketing, getting listings and more.
Advocacy: Finding affordable housing in Florida is difficult and the Hometown Heroes Housing Program provides some relief for frontline community workers, active military and veterans.
Aside from that, homeowners' insurance is a top priority right now. There are a lot of companies leaving Florida, and Citizens just got approval for a rate increase. We have a lot of work to do on that issue.
Jorge Guerra, secretary
Broker-Owner, Real Estate Sales Force, Miami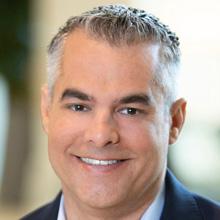 As the owner of an independent real estate brokerage, Guerra is focused on providing his agents with top-notch tools and information to succeed in today's market. Florida Realtors allows him to do that more affordably. Here's how.
Your Business Partner: In today's market, it's important to understand what's going on in the market and spot some of the upcoming trends. You want to explain to customers what's going on to give them the best advice possible. SunStats is a tool I encourage my agents to use so they can tell the story of the market and show customers that they are the expert in what's happening today.
I also think Florida Realtors News, Florida Realtor magazine and the Legal Hotline all provide ways to articulate to your customers the reasons they should hire you. There is a wealth of information on the floridarealtors.org website.
From a training perspective, I use the Take 5 videos and all the above products to give agents in my company a way to tell their stories and grow their businesses. Also important in my market are the contracts on Form Simplicity that are translated into other languages.
Advocacy: The biggest threat I see is home affordability. A close second is affording homeowners' insurance. The skyrocketing costs of insurance are potentially a silent killer. There is a lot of work we're doing for consumers on the legislative side.
"This is an opportunity business," says McGraw. "We all must invest in our profession through supporting private property rights and the dream of homeownership. The Realtor Story is one of advocacy. We stand with all our Realtor members to protect and promote private property rights and to support and build amazing communities where we live and work."
As your business partner, the 2023 Leadership Team will continue to innovate with products and services that will help you drive your business forward. #
2023 Florida Realtors® Leadership Team Goals
Advocacy. Our organization was founded on advocating for private property owners, and it continues to be a cornerstone of the 2023 Florida Realtors® Leadership Team's goals. "We're proud of our support of the Hometown Heroes Housing Program. The Florida Housing Finance Corporation has provided more than $24 million in down-payment assistance to Florida's hometown heroes and has already helped over 1,400 families," says Gia Arvin, president-elect of Florida Realtors.
Professionalism. "Our new, 'Think It Through' Code of Ethics video series will offer members clear and relevant information on interpreting the Code of Ethics," says Tim Weisheyer, vice president of Florida Realtors. Other products that increase members' professional development include a new NAR website, thedifference.realtor, that will allow members to educate consumers about the difference between a Realtor® and a real estate agent.
Realtor® Heart. "The best Realtors do good to be good," says 2023 Florida Realtors Treasurer Chuck Bonfiglio Jr. Florida Realtors celebrates Realtors who are active in their communities and go above and beyond to volunteer with local charities and support their communities. Other Florida Realtors programs that are part of this goal include the Support Homeownership For All license plate fund, Silent Angels, the Disaster Relief Fund and more. "It's the Realtor Heart that drives us to pursue diversity, equity and inclusion in our membership, leadership and communities," says Bonfiglio.
Florida's Environment. "We have been entrusted with paradise, and we must preserve and protect it," says 2023 Florida Realtors Secretary Jorge Guerra. Florida Realtors has successfully advocated for $1.6 billion annually to improve Florida's water quality and address environmental issues. Also, the Clean Up Florida Waters campaign has been very successful, says Guerra.
2023 District Vice Presidents
District 1: Berta Odom
District 2: Pat Weeks
District 3: Hollie Billero Buldo
District 4: Jaime Caballero
District 5: Hunter Habib
District 6: Adam Jonas
District 7: April Kirkland
District 8: Rustie Pendergrass
District 9: Michele Bailey
District 10: Shannon Cornell
District 11: Carlos Melendez
District 12: Joe Johnson
District 13: Amy Worth
Tracey C. Velt is a contributing editor for Florida Realtor® magazine.