News & Media

60% Read Rate? The Marketing Platform One Realtor Swears By
Happy Grasshopper, a marketing platform that customizes emails, texts and voicemails, helps real estate agents engage with their contact database.
Communication is crucial in real estate because it helps agents stay top of mind with their database, sphere of influence and past customers while establishing and maintaining trust. "As we know from NAR, almost 80% of business is generated from [past customers and sphere]," says Florin Patrascoiu, broker-owner of RE/MAX Premier Group in Wesley Chapel.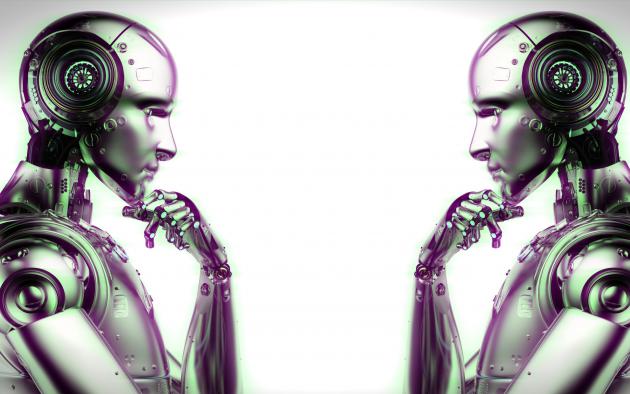 Some apps that can make life easier are worth 30 minutes of learning. Also, if possible, simply: Only use easily organized communications, such as texts and emails.
Patrascoiu was an early adopter of Happy Grasshopper, a marketing platform that customizes emails, texts and voicemails that help agents engage with their contact database.
"I was one of their first clients eight years ago, and I was drawn to the platform because it's not your average cookie-cutter type content," he says, adding that using the service has been a boon to his business. "People reply to our agents' text messages and emails, and they're getting transactions from it." The service offers several annual pricing options: Happy Grasshopper ($99), Pro ($299) and Team ($499). A free 90-day trial "starter" option is also available.
One of the biggest pluses, Patrascoiu says, is the open rate of emails and text messages.
"My Happy Grasshopper generated emails and text messages get opened and read as much as 30%, 50% or even 60% of the time," he says. "Also, the fact that you have everything built into one system for you—scripts and emails that you can customize, etc.—and don't have to log into a separate email marketing service and then a voicemail messaging app is a [time saver]."
Here's how Patrascoiu's brokerage uses the platform:
1. Sync contacts
Patrascoiu opted for a team account so that each of his agents have access.
To use the service, they upload or import their contacts from their CRM software, sync them from their address book or enter them manually. They can also upload an Excel spreadsheet if that's where they keep track of their contacts. "
The service also has what's called a 'white glove appointment' that agents can schedule to get help with setting up the system," Patrascoiu says. "One of their account executives will help them upload their database. The owner of the company even came over and gave a few training sessions on marketing and general topics, and provided that value to us."
2. Send customized emails
Patrascoiu's brokerage specializes in suburban single-family homes, condos and townhouses as well as bungalows built in the 1920s and 1930s.
"We also have a property management division," he says. "The platform lets us choose from seven or eight different emails every three weeks, and they are refreshed so that agents can send them based on their personality, their client's personality or whatever they think is appropriate. The emails look like regular emails that come from the sender, and I think that [facilitates] the open rate."
He notes that the most effective emails are tweaked to sound like something the agent wrote, address the recipient by first name and include a call to action. "One recent email included the question, 'Is October a good time to buy?' and then continued with, 'That all depends on your priorities and financial situation. Interest rates are rising. Let's dive into the numbers and whenever you are ready please call.'"
There is also a rating system that lets agents indicate how well a specific email worked for them, and they receive a reminder every three weeks to go into their account and send emails.
3. Voicemail drops and texts
Ringless voicemails that go straight to the recipient's phone without intrusion are another feature of the platform.
"About a year ago I bought every agent in our company an account with Happy Grasshopper's program called Chirp," Patrascoiu says.
Chirp lets users nurture up to 250 clients using a set schedule of 17 emails per year (approximately every 3 weeks), six to 12 text messages and six to 12 voicemail drops per year.
"The platform also gives us scripts to use," he adds. "It's perfect for when we want to call and say something like 'thinking of you,' or wish someone a happy home anniversary or Happy Father's Day, Fourth of July, you name it. All agents have to do is record a voicemail drop, upload the file and it's sent."
To send a text a message via the platform, agents simply create a voicemail type file and it's automatically sent to the recipient. Patrascoiu adds: "I can text someone, 'Hey, this is Florin from RE/MAX. I've got a quick question. Do you have a few minutes?' and engage with them."
The only downside, he says, is when agents send a text message without telling contacts in their database that they have a new phone number.
"The text is coming from a local number, but it's Happy Grasshopper," he explains. "So, I will say something like, 'Hey, it's Florin. I just set up a new phone number and wanted you to have it … how have you been?' One of my agents sent a text like that and it started a conversation that led to the purchase of a single-family home in their farm area." Birthday messages are another effective way to engage contacts, he says. "We might send a text that says, 'Am I the first to wish you a happy birthday this year? I hope so. Do you have any plans?' When the recipient answers with something like, 'Yeah, we are planning on going out,' that will rekindle the conversation and make an engagement."
4. Tie in social media
Happy Grasshopper also offers content ideas for social media messaging that can be tailored to specific platforms, such as Facebook, Instagram, LinkedIn, etc., and articles with advice from experts are accessible via the platform's website.
"For an extra fee you can also get handwritten cards," Patrascoiu says. "Happy Grasshopper is another beneficial tool in our toolbox. It's not the only system we use, but it's a great program overall. My advice is sign up and see if you benefit."
Leslie C. Stone is a Vero Beach-based freelance writer.