News & Media

Want to Manage & Convert Leads in Real Time? TRY THIS
Here's how one brokerage team switched to an all-in-one solution, combining CRM, IDX, team management and lead generation — and doubling the percentage of listing conversions.
Lucido Global, a Maryland-headquartered brokerage team composed of more than 400 real estate professionals and 47 teams in 19 states and Canada, had become increasingly dissatisfied with the customer relationship management (CRM) platform they'd been using for six years. "[The developer] stopped innovating on the product," says Robert Lucido Jr., the brokerage's Miami-based chief strategy officer, who felt the antiquated platform was impeding his team's progress in launching a countrywide Inside Sales Agent (ISA) program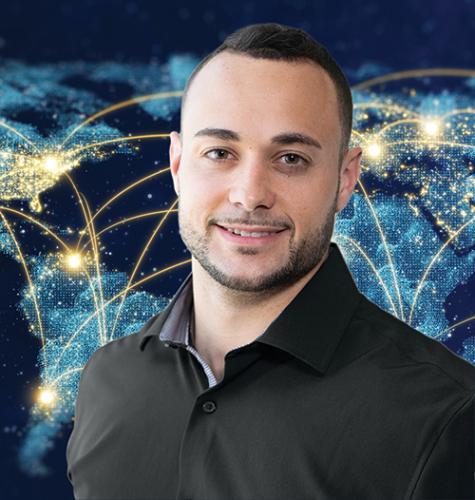 "There are many platforms out there, and after some vendor analysis we selected Chime and decided to run it together with [our existing CRM] for about four months," he says. Much to Lucido's surprise, even though the original platform had the advantage of prior access to the company's contacts, website, SEO, etc., Chime "crushed it." "In that four-month trial, Chime had a conversion rate of 187% better [than our existing platform]," he says. "The percentage of listing conversions more than doubled, and average sales opportunity increased by $230,000."
Chime is an all-in-one real estate software solution combining CRM, IDX, team management and lead generation. The platform's suite of tools helps agents launch marketing campaigns, track leads, target communications and more. Platform pricing starts at $449; advanced setups are also available for large teams and brokerages. Customers can also further extend their platform via the Chime marketplace which boasts an extensive list of apps and add-ons including Google, Zapier, as well as innovations like the Chime AI Assistant and Social Studio Pro.
By September 2019, the firm transitioned to Chime and, according to Lucido, it was a game changer. "We were seeing tons of advantages," he says. "One agent who joined us in 2018 had never [exceeded] 15 transactions in a year. Through our ISA program and using Chime, she closed 50 [transactions] last year and continues to increase revenues. It's a great success story. She even bought her dream house. An agent from Hawaii, whose husband is in the military, relocated to Maryland where she knew nobody. Her first year with us she did 17 deals. Another brand-new agent joined us and did 31 deals her very first year, which was just under $19 million in volume. Agents who use technology at a high level to complement their operations are the ones who will get their share of business and thrive, even in a down market."
Here's how Lucido Global uses the platform:
1. Better agent engagement
Agents disliked the brokerage's previous platform, Lucido says, because leads weren't private, and they feared someone else could essentially steal them. "As a result, they wouldn't import their leads into our database," he says. Now, "when agents import leads into their account, they alone see them. It doesn't matter how high my credentials are; I cannot even see them."
In conjunction with Chime, the brokerage built out the enterprise version of the product known as Lucrativ. Through the platform's Lucrativ University, agents are automatically enrolled in a technology certification course that helps them make the most of all the platform's features. "We are driving much higher levels of engagement and utilization with that step," Lucido says. "It has allowed us to scale our ISA program across North America, and we are now setting appointments for agents in a bunch of other locations where we couldn't do it before."
2. No wasted leads
Lucido explains that CRMs typically allot one account and website per team. "If you're a company with five locations, they'd sell you five different accounts," he says. "Chime sells you one, but you get the benefits of having five." This benefit is a big help when it comes to referrals from agents in other markets. "If I have a team in Georgia that has a client who wants to buy in Florida, [our previous CRM] gave us no way to pass that lead to an agent in Florida or for those two agents to collaborate on that opportunity. It would've forced us to create multiple accounts. With Chime you can create an opportunity, add other agents and pass it to a team. We don't waste leads because we're always able to get it to an agent who can service that area."
3. Intuitive property alerts and reports
When a prospect visits Lucido Global's website and does a property search, it will make note of their interest and notify agents right away. Chime also sends newly listed properties to buyer leads that match their browsing preferences.
Lucido notes that while 90% of clients say they would work with their agent again only 12% actually do. "Our sell cycle is seven to 14 years, depending on the market and asset class, so how do you retain client loyalty over those years?" Chime sends monthly reports replete with market data, the home's value, owner's equity and mortgage info (i.e., principal paid off to date) and recent comps. "They also [list] refi options and [details on] selling for those who want to trade up or downsize," he says. "Those reports are really effective because they require little effort at no additional cost, and our open rates on them are well over 50%."
4. Website enhancement
Chime has allowed Lucido Global to configure and optimize its website for SEO. "In year one we had quadrupled our unique visits," he says. "Then, last year we increased our sessions—whether visitors come to the website and search for one or 1,000 properties it counts as 1 session—by 158%."
Lucido credits Chime with helping to improve the brokerage team's overall bottom line. "Chime has an incredible product, their development team is the best we've come across, and they're constantly adding innovative features to make agents more effective."
Leslie C. Stone is a Vero Beach-based freelance writer.