News & Media

How One Realtor Uses RateMyAgent for Testimonials
Online reviews are essential for building credibility and generating new business. Here's one app that can help.
Rick Woods, a sales associate with Rick and Terry Realtors of Keller Williams Realty South Tampa, started his real estate career back in the 1980s, before the advent of the internet.
"In those days, MLS books were the primary source of property listings, and handwritten letters of recommendation from clients were the norm," he recalls. "There was a time we sent out review forms asking clients to rate our services and communication on a scale of 1 to 5."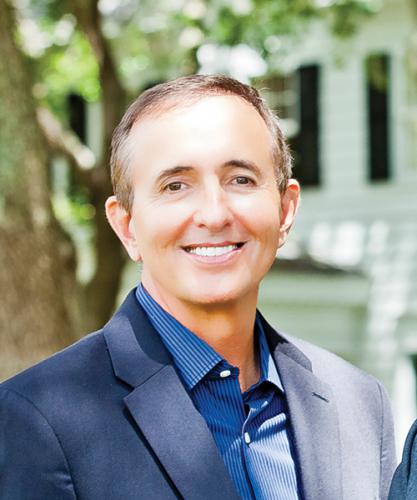 Two years ago, Woods discovered the RateMyAgent platform, and he and his partner, Terry Knight, decided to give it a try.
"I got tired of having my profile on [a popular online real estate marketplace] when they had a brokerage, and RateMyAgent seemed like a good fit," he says.
The platform has been a game changer for Woods, not only generating positive reviews and ratings but also leading to an influx of new leads. Since joining the platform, he has received 87 five-star ratings.
RateMyAgent is accessible on desktop as well as through a mobile app (for both iOS and Android devices).
Every agent who registers receives a free personal profile page that must be verified (i.e., the agent confirms they are the owner of the profile by completing a verification process).
Once the profile is claimed, the agent can add their photo, contact information, logos and other details about their real estate business. They can also begin collecting and responding to reviews—and then share them via social media.
"RateMyAgent costs us about $40 a month, and we feel it's money well spent," Woods says.
Here's how Woods makes the most of the platform:
1. Request reviews
After Woods closes a transaction, his assistant sends an email to the client with a link to his RateMyAgent page.
"From there, it's easy for them to post a review," he says. "I'm not one to toot my own horn, and I don't tell clients what to say. However, we tell them [that] reviews help future clients understand how we work. I've found that if your clients are happy with you, they're happy to leave a review."
Each review on Woods' RateMyAgent profile includes a photo of the property listing and a headline that highlights his role in the transaction, such as "Rick helped the reviewer buy this property" or "Rick helped the reviewer sell this property." The sales price is also listed, and the property address includes a hyperlink that, when clicked, opens the dedicated webpage featuring all the details of the home and a map to its location.
As visitors scroll down the page, they'll see other reviews, information about Rick and Terry Realtors and a button to request a free market report or send them an email.
If a client has already submitted a review of Woods' services to another website, he can easily incorporate it into his RateMyAgent profile by simply copying and pasting the text. Then, the client will be sent an email asking them to verify that the review is accurate. This saves both Woods and his client time. "We don't want to bombard [our buyers and sellers] with requests to write another review because it's time-consuming enough for them to do one," he says.
2. Promote it via social media
Whenever one of Woods' clients submits a review on RateMyAgent, he receives an email notifying him of the submission. The email includes the client's name and a link to the review on his RateMyAgent profile.
"I'll click on the link to read the review and then, if I want to share it on my social media, [I click] 'Share this review,'" he says. "I've already got [the platform] connected to my Facebook, LinkedIn and Instagram accounts and my Google [Business Profile], so it pushes reviews out to those sites."
3. Reach a niche
Woods' farm area is Tampa's 33606 ZIP Code and includes the historic Hyde Park neighborhood—where he also resides. Forbes recently rated it as the No. 1 place to live in Florida. "I've built a niche of historic homes, and I've stayed engaged with the neighborhood," he says.
His listings average more than $1 million, and potential homeowners looking to sell will research his track record and seek him out for a consultation.
"I get calls from buyers saying, 'I see you do a lot of business,' and they'll try to engage me to help them buy a home. RateMy-
Agent doesn't necessarily help me get more historic homes because the ratings are more general, but it helps me get more leads and referrals from people who feel more confident about reaching out."
4. Incorporate reviews into listing presentations
Woods adds a personal touch to his listing presentations with sellers by bringing along printed copies of RateMyAgent reviews from past clients. The printouts include his contact information and branding along with a QR code that gives instant access to additional reviews online.
"I firmly believe that sharing these reviews cements getting the seller's business because it not only showcases all the positive experiences our prior clients have had but also adds credibility. I can't say that RateMyAgent has impacted my sales volume, but it has helped us build a great reputation, improve our listing presentations and attract future business."
Leslie C. Stone is a Vero Beach-based freelance writer.