News & Media

The Negotiation Skills EVERY Realtor Needs
Knowledge is power in negotiations! Find out how to improve your skills and stop fearing the negotiation process.
Little-known fact: Even the most experienced agents have moments of anguish or anxiety in real estate situations.
Maybe they're in a higher price range than they're used to, dealing with a seller who has a strong personality or just doesn't see eye-to-eye on key points. It happens to the best of us.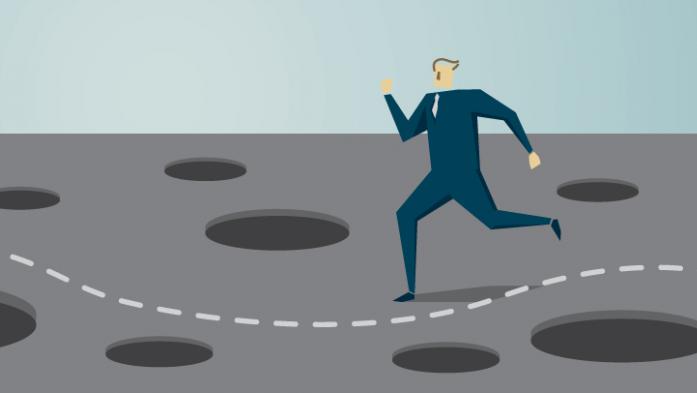 Sometimes even well-meaning agents sabotage a deal without knowing what went wrong. Here are some of the common culprits and how to solve them and find success.
New or inexperienced agents dread running up against a tough negotiator, a buyer or seller who just won't seem to budge, or an agent with whom they can't seem to communicate.
The following strategies can help you find the mutually acceptable solution you're looking for when you negotiate. We'll discuss both the buyer side and the seller side as we examine these points together.
What do you know about the subject property?
Know all you can about the subject property. Whether you're on the listing side or the buy side, here are the facts to gather before you start negotiating.
1. Read the MLS description, including extended and agent comments. Many times, the listing agent will state exactly what it will take for the seller to consider an offer. If not, call the agent and find out what the seller's priorities are (not just the price).
2. Notice if there are any details listed, such as "not FHA approved" or "seller financing may be available," or "seller to contribute up to $5,000 toward buyer's closing costs," or "as-is only," etc.
3. Run the history, or "archive" as some MLSs call it, of the property. Also, search Zillow, Google and even YouTube to see if it may have been a For Sale By Owner prior to being listed. This search should take you five minutes or less but could mean the difference between winning or losing.
4. Find the days on market. Is this a fresh listing or has it been on or off the market previously? Has the price been raised or lowered? Has it been pending before and gone back on the market? What caused that? Inspection or appraisal issues?
5. What are the comparable sales for this property? What are the most recent solds and pendings? How many days on the market did those homes take to sell? What is the list-to-sell price ratio? Are these numbers going up or down?
6. What is the active competition? Does the buyer have zero other choices, a few or many? Is there new construction in the area? How does the subject property compare?
7. What else is important about this property? Is it in the floodplain? Is it in an area that's extremely competitive due to a corporation moving into town? What's going to happen to that field behind the house? Are they really going to bury the power lines soon?
What do you know about the seller's priorities?
Remember that negotiating is reaching an acceptable agreement between parties who have different needs. Find out what's important to each party so you can give and take on both sides in such a way that everyone feels satisfied.
1. What is the seller's motivation? Why are they moving? Of course, a seller who already bought their next home is more motivated than one who is moving only if they can get a certain price. Ask the listing agent, and see what you can find out about the situation.
2. What is the seller's ideal closing and possession date? Do they have a specific time frame? Do they need a lease-back or a longer closing time frame? Are they building or relocating or have other concerns about how the timing will work?    
3. What else (besides price) is important to the seller? Do they have a stainless-steel fridge they just can't part with? Would they rather include all the furniture with the sale? Are they taking the hot tub and pool table?
4. Has the seller had other offers and turned them down? If so, what was wrong with those offers? How can you win this time? Do they have unrealistic expectations?
5. Has the home been in contract previously and returned to active marketing? What caused that? Was it a question of inspection, condition, appraisal or financing issues? If it was inspection issues, were they resolved?
6. Is this a competing offer situation? How many offers? If not, what is the showing activity? Does the listing agent have interest from their own buyers? What will it take to be the winning bid?
7. Is there a contingency plan (if it's your seller), if it doesn't sell or doesn't sell for a certain price? Is keeping the home an option for them, or is this a must-sell situation?
What do you know about the buyer's priorities?
Negotiating is a give and take, ending in an agreeable resolution known as a contract. The more you know, the smoother your negotiation will be, with less stress for you and your clients.
1. How interested is the buyer in this home? Are you more motivated than they are, or are they asking what it's going to take to buy the property?
2. How qualified is the buyer to buy the property? If they are all cash, where is the cash coming from? If they're financed, call the lender and review the lender's letter. Are they pre-qualified, pre-approved or loan committed? What contingencies are there?
3. How many homes do they have to choose from just like this one? Competing inventory can affect a buyer's interest level, time frame and motivation. It can also affect the seller's willingness to negotiate. Know what's out there as an alternative to the subject property.
4. Does the buyer have a contingency plan if this deal doesn't work out? Are they on a month-to-month lease? Living with friends or family? Corporate housing provided by their employer? Living in an RV?
5. If required to go over the list price, and guarantee an appraisal deficit, can they handle those add-ons in addition to their downpayment? Has that discussion happened? Don't get your buyers in over their heads. If they can't handle the deficit, they may need to be in a lower price range.
Knowledge is power in negotiations. 
Real estate coaches Tim and Julie Harris host a podcast for real estate professionals. Find it at timandjulieharris.com