News & Media

New Ways to Get Real-Time Real Estate Insights
Optimize your website with a platform that delivers real-time market insights, home valuations and more.
Ben Nathan's longstanding passion for culture and architecture has played a significant role in shaping his real estate career.
"I have a deep appreciation for all things design, and with my education and background in marketing and advertising in New York, it made sense for me to be in an industry that combines all of those elements," says the lifestyle and architecture specialist with Coldwell Banker Realty in Sarasota. "We have a lot of different architecture and home styles here, from Spanish and Mediterranean to bungalows, cottages and conch homes."
He notes that the Sarasota School of Architecture movement, from the early '40s to mid-'60s, also left its mark—and, given the area's eclectic culture and history, it's an ideal farm area for someone like him who hails from France.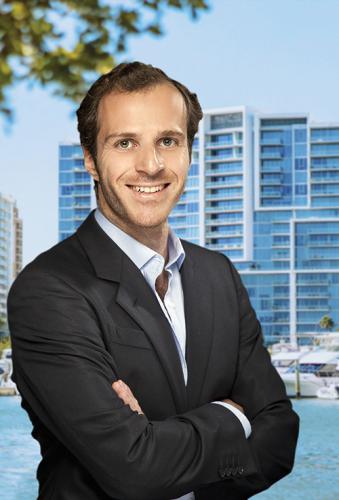 When Nathan launched ­bennathansrq.com, he partnered with his MLS to integrate IDX services that send him a steady stream of property listings for potential buyers to effortlessly search via his website.
It was through his MLS's provider, IDX Broker, that he was introduced to a home analytics platform called Plunk. Using advanced artificial intelligence (AI) and machine learning, Plunk provides real-time analytics that enhance how homeowners, real estate professionals and investors can assess and invest in residential properties.
Nathan pays $55 per month for his IDX package, which includes the Plunk platform.
"I can't say that Plunk has landed me any leads yet," he says. "I've been using it for about a year, but it's difficult to gauge my return on investment because a website only has so much impact on the transaction. I do get a lot of positive feedback from clients, who appreciate the statistics and market data. They are interacting with it, and some refer to it when engaging in conversations. So, from that perspective, it has a positive impact on my business."
Earlier this year, Plunk launched a mobile app, Plunk Pro, designed for real estate professionals who want to access real-time property data and financial insights on the go.
Here's how Nathan uses the platform:
1. Get market insights
The main reason Nathan uses Plunk is for its real-time, hyper-local market insights, which are broken down into six categories: sale vs. list price, median list price, price per square foot, inventory, days of inventory and median days on market. "Those market insights are included on every single property in the MLS," he says. "It's valuable to have these statistics readily available on each property in addition to the listing details and neighborhood description."
However, its effectiveness relies on the quality of the agent's website, he adds. "Invest in an IDX incorporated website with a great user experience that gets viewers engaged and keeps them looking at more properties on the website. The feedback I get about the market insights from owners and potential buyers is that it's sophisticated, modern, easy to read and user friendly. Also, on an aesthetic level, it's pleasing to look at."
2. Enrich your niche
The added benefit that Plunk provides, Nathan says, is that it allows his site visitors who search the catalog of available listings to filter their searches by style of home. "It's one of the only IDX platforms with that filter, and that's a key feature of the platform and a big perk for me," he says. "Architecture and waterfront properties are essentially my two niches, and Plunk allows me to focus on them."
His primary farm areas include neighborhoods near The Ringling Museum, such as Indian Beach and Sapphire Shores.
"I typically stay in the Southwest Florida region of Sarasota, Bradenton and St. Petersburg, and I've spent quite a few years learning the differing styles of architecture. Each requires different expertise because they're built with different materials.
"Midcentury-modern homes are built as block and stucco, so the likelihood of finding termites is a little lower even though the roof is still made of wood beams. Waterfront is a world of its own with lots of legalities that come into play in terms of land use, riparian rights [rights pertaining to property meeting the shoreline] and that kind of thing. Understanding those nuances makes me an expert in that field."
3. Home valuations
Plunk's proprietary automated valuation model gives real-time estimates of more than 104 million homes across the country. However, Nathan prefers that prospective buyers come to him for a more personalized, hands-on valuation. "There is no incentive to connect if we offer up a home valuation on our website," he says. "Plunk's algorithm works well, the valuations are relatively accurate, and I know a lot of agents who use it like a lot of homeowners rely on data from Zillow."
Instead of accepting the status quo, he approached Plunk and explained his situation. "When I first started using Plunk it was an all or nothing package where you had to use all the services," he says. "I asked about any option to remove that from the platform and within weeks they had engineered an easy way to remove it from [my] website. That spoke volumes to me about the company and how they care about their clients, because many developers are so focused on their products they don't listen to what consumers are saying."
4. Remodel recommendations
Plunk has a new feature that can calculate how much a home's value could appreciate if specific improvements are made. Moreover, the recommendations are tailored to the specific property in question rather than all properties in general. The tool is intended to help homeowners invest in renovations that will give them a better return on investment.
"Plunk is an excellent addition to my services, and I've enjoyed using it on my website." Nathan says. "I haven't had any negative feedback from the data that's been provided. Like any algorithm, you're going to find a glitch here and there, but those are anomalies."
Leslie C. Stone is a Vero Beach-based freelance writer.