News & Media

CSA Images/Gettyimages
3 Proven Strategies Top Realtors Use to Build Relationships
What are you doing to ensure that when someone is ready to buy or sell a home that you're at the top of their list? Try these ideas!
"After a transaction, some people never hear from their agents again," says Jupiter-based broker-associate Tracy Ward. "I scoop them up." 
Ward's ability to keep in touch means she not only holds onto her own buyers and sellers, but she also gains customers from other Realtors who fail to stay in touch.
According to a 2018 consumer study by REAL Trends and Harris Insights, only 41% of buyers choose a real estate agent based on having used them in a previous transaction.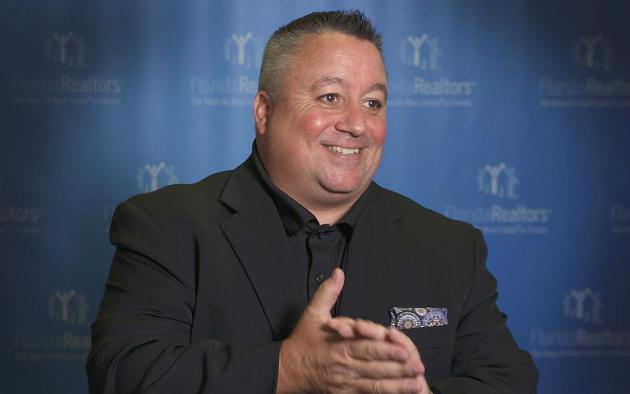 You want more listings, but do you have a proven and mindful strategy in place that you're doing consistently? Sending out mailers every few months won't cut it. In today's market Realtors need to be visual, down-to-earth and not too sales-y. These innovative tips will help you be just that.
With that fact in mind, what are you doing to ensure that your customers return to you the next time they buy or sell?
Here are the tactics several top agents are using to build relationships with their customers. Perhaps they'd work with your customers, too.
Tactic 1: Client appreciation events
Realtor: Tracy Ward, Broker-Associate, Keller Williams, Jupiter, Florida
How she does them: Ward, who prides herself on a customer base built on 80% past customers and referrals, laments that people "get lost on social media." Instead, she says, "We take it old school and get in front of them."
She throws two client appreciation events a year. In March, she sends out invitations through Evite.com to the people in her database, and the first 100 to RSVP are treated to a spring training baseball game at Jupiter's Roger Dean Chevrolet Stadium, where the Miami Marlins and the St. Louis Cardinals play. She provides lunch and an open bar. It costs her about $5,000; however, local restaurants and home inspectors defray about half the cost.
In the fall, she sends out 250 to 300 Evite invitations again to her core database, plus select new contacts, for a client appreciation party at the Square Grouper Tiki Bar, an iconic hangout in Jupiter Inlet. Vendors and home contractors mingle with customers and musicians and magicians perform. The event usually draws about 75 attendees, and vendors often donate raffle items for added fun. A photographer donates services and photos are sent to all on the invite list after the party. The bar tab runs around $3,500 and sponsors are secured to help defray the cost for this party as well.
Why they're successful: The agents on her team of seven typically all leave the events with new listings. The events might be pricey, but they allow her and her team to get face-to-face with their top customers to create a lasting relationship, so it's well worth the expense.
Other tactics: Ward's outreach is not all old school. She regularly contacts customers in her database using email services like Homebot.ai and HomeValueLeads.com to provide market updates to homeowners and discuss their home equity. She also prepares BombBomb videos reporting on area market conditions and sends them via email to those in her database.
Tactic 2: Community service events
Realtor: Kevin Spina, The Spina Group at the Keyes Company, Palm Beach Gardens
How he does them: Fitness and community service are both important to Kevin Spina, who grew up in West Palm Beach and owned a chain of natural food restaurants before he became a real estate professional in 2003. He has participated in numerous marathons and triathlons. He recently paddle-boarded with his brother for "Crossing for a Cure" to benefit patients with cystic fibrosis. They paddled for 15 hours to the Bahamas and raised $30,000.
Beyond his own participation, he sponsors about six events each year, which gets his group's logo incorporated into event marketing collateral. Plus, he rubs elbows with numerous participants at the events.
He also sponsors the Palm Beach Road Runners, a weekly running club. Every Saturday, in partnership with a local physician's practice, someone from his group gets up at the crack of dawn and puts out Gatorade and energy snacks at five stations along the beach. "I had an agent call me the other day and thank me for the refreshments," he says.
Fitness is part of The Spina Group's culture, and Kevin encourages everyone on the team to distribute branded gear, such as Tervis tumblers and Dry-FIT shirts, at events they attend—from tennis matches to Little League games.
He estimates that he spent $4,000 on Tervis tumblers, but they have more than paid for themselves. He spends about $2,500 annually on the refreshments for the running club.
Why they're successful: Not a week goes by that The Spina Group doesn't receive a referral from someone who mentions meeting Spina or a team member at an event. Spina acknowledges that The Spina Group receives great press exposure at the events, where he'll prominently display the team's logo as a participant as well as give away branded gear to attendees. Although he doesn't advertise that he's a Realtor when he's involved in an event, his branded gear does the talking for him.
Other tactics: Spina's team of six agents works together in pairs to handle incoming leads and listings. He finds the two-person structure particularly effective for building relationships, and when a customer returns for successive transactions, they'll automatically be directed to the pair they worked with previously. He asks all customers to leave feedback on Zillow for The Spina Group, rather than for the individual agents.
In addition, "reaching out throughout the year to our clients is crucial to our success," says Spina, who sends marketing emails using Keyes kvCORE platform and distributes a quarterly print magazine produced by a local firm.
Another focus has been building relationships with other agents through video emails. "Agents like our marketing because it makes them look good," Spina says. He'll typically send an email blast to 5,000 agents for a listing as a pre-market property, three days before coming on the market.
"We market it just like it's in the MLS," Spina says. "We need agents to sell our properties, so we're innovative about how we get that data to them to help us sell."
Tactic 3: Social media
Realtor: Tara Moore, Tara Moore Real Estate, Orlando
How she does it: Tara Moore had one of the first Facebook pages back in 2003 when she was a marketing major at the University of Central Florida. When she became a real estate agent in 2012, she created a Facebook page for her business, which, along with Instagram, has been indispensable for cultivating continual engagement.
Being active on social media helps Tara stay informed about major life changes in her network. She'll send condolence cards to people who have lost loved ones and congratulatory notes to newlyweds. When an acquaintance is expecting, she often sends a favorite book, "Baby Bargains."
Moore also mines her Facebook friends for information that she can use when talking with them or picking out closing gifts. For example, if she sees a friend just got a new job, she will congratulate the person with a phone call. And, if she notices that a couple frequents craft breweries, she'll put together a personalized closing gift with some local beer, mugs and more. It's all about finding those touchpoints that can deepen a relationship, she says.
Moore also posts "behind the scenes" details that provide interesting insights into transactions. A recent post read: "A million CONGRATS to these sweet first-time homebuyers, Evan & Shana! We started the process just 45 DAYS ago!  They were ALL IN & motivated to get out of the "paying WAY too much for rent" cycle by the end of their current lease...and together we made it happen!"
"I love to tell the story of the person or the family buying a home," she says. "I take the focus off of me."
She avoids automated messages, preferring to create her own messages, which she posts directly on the platforms, often using the scheduling functions to control the timing. This allows her to post more personalized messages and schedule those messages to go out throughout the day.
Why it's successful: The idea is to solidify current relationships and build new ones, she says. One customer recently told Moore that she had followed her via Facebook for two years before contacting her to list a home.
Moore stresses that it's important to be genuine in your approach, and she won't pitch to a potential customer over social media unless asked. But liking and commenting on someone's status updates help raise her profile among her friends and their friends.
Toni Lapp is a Denver-based freelance writer.