News & Media

ArtMarie / Getty Images
UCF Gets $3.4M to Help Buyers Identify Property Risk
The goal is a program that easily outlines a residential property's disaster risk to help people make more informed buying decisions.
ORLANDO, Florida – When buying a home, people often weigh multiple variables, such as the quality of schools, crime rates, cost and property values. However, they rarely "think about disaster risk, mostly because there is no easy way to do so," according to a release from the University of Central Florida (UCF).
UCF Professor Chris Emrich and his team hope to change that. The National Academies of Sciences, Engineering and Medicine Gulf Research Program awarded Emrich and his team $3.4 million to help people make smarter housing decisions based on hazard risks and mitigation of those risks.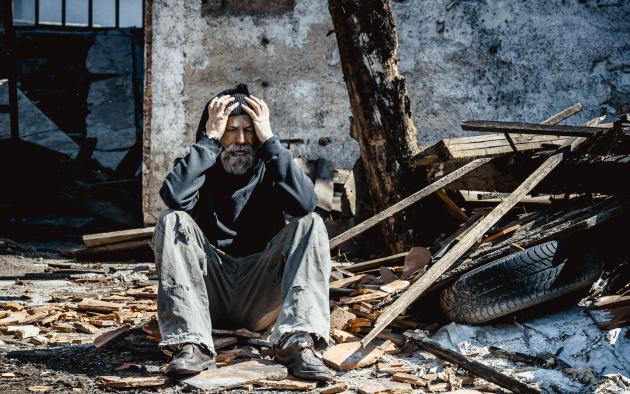 Mother Nature hit housing harder than usual last year. Hurricanes, wildfires and hail led to a 17% increase in catastrophic insurance claim damages, a study finds.
"To make informed decisions about where to live and how to protect housing investments, residents require knowledge about potential natural-hazard exposure and impacts along with available mitigation strategies," Emrich says. "This project aims to advance community resilience by improving people's understanding of risks and their willingness to undertake hazard mitigation when choosing where they live."
UCF says the idea isn't to limit where people should live based on potential risk; instead, it's to give renters and buyers a more complete picture of potential hazards and what it would take to protect a property against those risks, such as hurricanes, sea rise and sink holes.
Information on hazards and risks is already out there, but few homebuyers know where to find it. The UCF team plans to gather the existing information, analyze it and create a rating system or HazardScore for every parcel of land, community, county and state in the gulf region.
The team plans to develop easy-to-use tools for consumers, such as apps, maps and websites, which potential buyers could explore and become more "hazard aware." The team also hopes to make the tools easy for real estate sites such as Zillow, realtor.com, Redfin, Trulia and Nextdoor to "plug in" so buyers can get the HazardScore immediately before making a final decision.
The grant money is part of the National Academies of Sciences, Engineering and Medicine's Gulf Research Program. A total of $10.7 million in grant awards was announced for four new projects focused on enhancing community resilience in the U.S. Gulf of Mexico region. UCF's award was the largest of the group.
"Based on experiences with events such as a major hurricane or the aftermath of the Deepwater Horizon disaster in 2010, many gulf coast communities have an increased interest in taking actions to enhance their resilience," says Chris Rea, associate program officer for the Gulf Research Program. "However, they don't always know where to start. Scientists studying resilience have a growing wealth of knowledge that can help if they can get it to the people that need it. With this grant competition, we set out to help bridge the gap between the science and practice of resilience."
"We truly believe that if people see a home as the first line of defense and think about the home in terms of safety, they will avoid many losses if a disaster does occur," Emrich says. "We are attempting to shift the disaster risk/awareness paradigm and help people make smarter housing decisions based on real risk potentials and mitigation of those risks. In doing so, we aim to build both individual and community resilience."
© 2019 Florida Realtors®