News & Media

Malte Mueller / Getty Images
Advice for Realtors Working with Divorcing Couples
While most divorces can be fraught with emotion, your careful, collaborative demeanor can calm the situation and lead to a successful property sale.
By the time Realtor Kwaku Mitchell arrived to get a home sold for a divorcing couple, there had already been three agents before him.
Mitchell, a Certified Divorce Real Estate Expert (CDRE) with The K.Mitchell Team at Keller Williams Realty in Orlando, knew he needed to be fair and communicative with both sides.
Unfortunately, that's what the other agents failed to do. "It's all about communicating and having the tools and experience to know what to say and do," he says.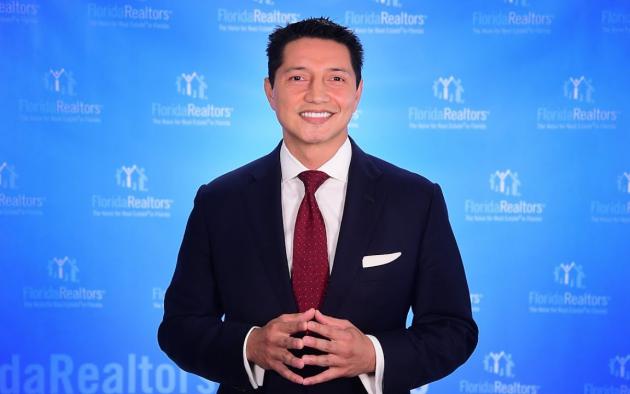 When you're helping a divorcing couple sell a home — and end a significant chapter of their lives — patience and empathy are key. You're there to help them transition through a difficult time. Both parties need to feel like they're being treated fairly in the real estate process.
After the couple moved out of the house months before, it was trashed by the husband's friend, who lived there rent-free. Beer cans and cigarette butts cluttered the floors and counters.
Mitchell worked closely with the attorneys and the couple to reduce the price to sell it quickly despite the condition as neither side wanted to spend the money or effort to spruce it up.
"It took only 30 days to sell it," he says. "It's tough enough to be a residential real estate professional at a high level. With divorcing couples, more is expected of you, and the stakes are higher. Communication and a neutral, professional demeanor are so important."
About 40%–50% of married couples in the United States divorce, according to the American Psychological Association, and the divorce rate for subsequent marriages is even higher.
When those divorcing couples need or want to sell the family home, 50% of those divorce listings fail to sell with the first real estate professional who is hired, says Laurel Starks, founder & CEO of The Ilumni Institute, formerly the Divorce Real Estate Institute, LLC, in Rancho Cucamonga, Calif.
Many agents don't understand how to handle the volatility and emotions that are prevalent in most divorce home sales.
With the pandemic, things may get worse.
Many couples who were already on shaky ground have been quarantined together causing relationship shifts. Add to that the pressures of lost jobs and wages and staying home with the kids, and you can see how it can push people over the edge.
Their regular routines—which sometimes included ignoring the marital problems— have come to the forefront. "COVID-19 has shone a spotlight onto the strengths and weaknesses of marriage," says Starks. "The family law community is expecting a surge in filings as courts begin to open up."
Here are some tips for working effectively with divorcing couples.
1. Be empathetic
The emotions of a failed marriage involve everything from anger and fear to sadness, numbness and elation.
"As a real estate professional helping a splitting couple, you learn to understand you will be met with fight, flight or freeze responses," says Starks. Her organization specializes in divorce real estate training and issues the CDRE credential. Starks also leads The Starks Realty Group of Keller Williams Realty and authored the book The House Matters in Divorce.
"We must recognize the magnitude that the sale of the house has on a family and acknowledge the trembling fear that drives much of the emotion we face with our clients," she emphasizes. "Don't overwhelm them with a laundry list of stuff to do and think you've done your job. Take it in baby steps."
2. Understand all issues
Yasmin Saad, founding agent of The Saad Team with Compass in Naples, believes it's a mistake to solely focus on selling the house quickly and for as much money as possible.
But, divorcing spouses may have other ideas, so you must have a frank conversation with each spouse and ask a lot of questions. "What about the person who needs a place to go when [the property] is sold?" states Saad. "Sometimes selling faster may not be a benefit to them."
Other issues can also arise, so it's prudent to expect the unexpected. One of Saad's recent customers has been divorced for more than 10 years and had been renting a home.
She was finally ready to buy. "During the transaction, [we find out] that her husband never took her off the title of their home," Saad says. "We had to go back and get a quit claim deed to finish the deal," says Saad.
3. Stay neutral
Starks teaches not to take sides in the divorce. That may be obvious, but many times one spouse is just easier to work with, so naturally, bias can seep in.
Starks learned from experience when working with one client who told her stories about her husband's controlling attitude and abuse.
"She was trembling and in tears," she says. "I felt so horrible for her." It turned out that it wasn't true.
"You might be dealing with narcissistic personalities, substance abuse, restraining orders and more," she states. "Remain neutral. You can't become the advocate for one side, or you've lost the sale."
4. Get special training
Getting certified as a divorce real estate professional helped Saad with a lot of the drama that came her way. The training "allows you to understand what is needed for a couple or family in crisis, how to remain neutral, diffuse problems and bring collaboration to a disputed issue," she says.  
5. Maintain a thick skin
Going through a divorce is an emotional and stressful process and sometimes the real estate professional is caught in the crossfire.
Mitchell says that has happened to him many times, when a spouse displaces their anger and takes it out on him. "You must [have a] strong character and be brave enough to give bad news," he says. It goes without saying (but we're going to say it!) that you must be patient.
Real estate professionals have always had to counsel people through the homebuying and selling process. Divorce adds another layer to the mix.
It requires agents who are especially adept at maintaining a neutral, yet caring, relationship with both spouses and focusing on helping the couple through an emotionally charged time. "You become the person to help them through one of the toughest times in their lives," says Mitchell. 
Lee Nelson is an Illinois-based freelance writer.