News & Media

Smartboy/Gettyimages.com
10 Million People Are on Clubhouse — Are You?
Launched at the beginning of the pandemic in March 2020, Clubhouse has grown to more than 10 million users worldwide. Here are three ways Realtors make the most of the platform.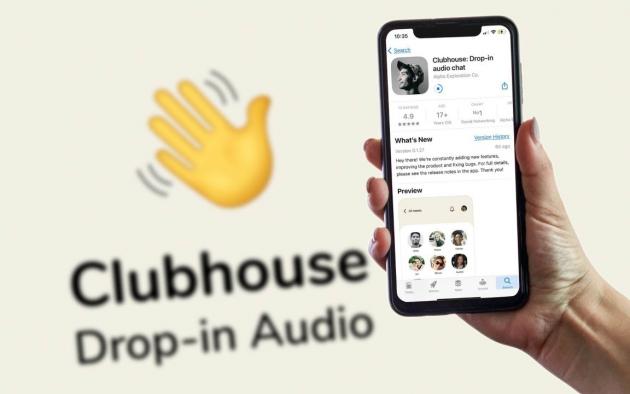 Clubhouse is like going to a virtual conference without having to do your hair and makeup. And it's a great place to share and receive information — and make connections with other real estate professionals to build your referral network.
Tamara Combs, a sales associate at Winter Garden-based Combs Premier Realty Group, was looking for a new way to promote an event when she heard about the invitation-only, free voice-chatting social media app called Clubhouse that lets users join in on (or host) live conversations, presentations and panel discussions inside virtual rooms.
After getting an invite to join Clubhouse—and playing around with the app to get a feel for it—Combs scheduled a "room" for herself and four other professional women to hold a live audio planning session in early January for their upcoming "Creating Your Vision for 2021" brunch.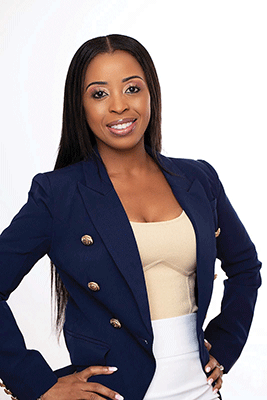 "We did a one-hour discussion and opened it up to Clubhouse users," she says. "Each of us were moderators of our own topics, so I shared my experiences as a Realtor® and talked about the current Florida market. Afterward, [because of listening in,] there were a couple of individuals who attended the actual event at The Tampa Garden Club. They approached me and said they were interested in purchasing a home. We haven't closed [their transactions] yet, but if it weren't for the platform, I wouldn't have been exposed to those buyers."
Clubhouse, which is still in beta stage and was originally only available to iPhone users, is made up of rooms and clubs. Rooms are temporary places for conversations that are composed of the "stage" (where the speakers are) and an audience.
Users are muted by default and must first enter the room as an audience member before participating in a chat.
When ready to join the conversation, they click the "raised hand" emoji and then the speaker/moderator gives them the "stage" to talk. Clubs are permanent spaces that people can join. When the club hosts a new room, members are notified.
Top Realtor Leigh Brown shares how she uses the audio social media app: It's "like walking through a convention and hearing conversations and popping into sessions."
Here's how Combs uses Clubhouse:
1.  Join in on the conversation
Combs goes on the app at least two or three times every week, looking for chat groups that spark her interest.
"One of the benefits is that it's in real time, so I can log in and hear people talking and give input and share my story to add value to the discussions," she says. "My goal is to be a resource for those who might be looking to purchase a home and to answer questions for Realtors® looking to get into the business."
2. Speak to a large audience 
Recently, Combs and her team hosted a chat room for anyone interested in learning about the homebuying process.
"There were about 150 individuals on the call," she says. "About 75% of my business is assisting families relocating to Florida. Lots of these people are unfamiliar with the steps involved in buying a home. My husband, broker-owner Emmitt Combs, and I were the moderators. We invited lenders to explain the process." About 30% of Combs' 65 agents are on Clubhouse.
3. Cross-promotion 
To get people to tune in to her Clubhouse appearances, Combs puts the word out on social media.
"I post on Instagram that I will be on Clubhouse at a specific date and time," she says. One of the biggest returns on investment that Combs derives from the app is exposure. "This was especially important during the pandemic, because you meet prospects that you might not normally meet. It puts a voice to a name and a voice to what's going on in real estate."
Leslie C. Stone is a Vero Beach-based freelance writer.