News & Media

Joe Schmelzer/Gettyimages.com
How to Create the PERFECT Home Video Tour
How to use professional-quality photos and videos in your marketing to showcase your listings.
Pre-COVID-19, when virtual tours weren't yet a mainstay, Lani Kahn Drody was helping a married couple search for the perfect home. As a broker at Lowell International Realty in Coral Gables, Drody found a hot new listing. With tons of interest in the property, the couple needed to act fast. The wife immediately toured the property, but the husband was on a business trip in Amsterdam.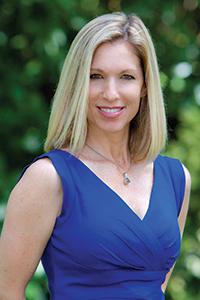 Fortunately, the property was listed by one of Drody's agents who had shot a 360-degree Matterport video tour.
"He got a walk-through of every nook and cranny of that house," recalls Drody, noting they closed that transaction soon after. When the husband showed up for the inspection, he walked in and told Drody, "I feel like I know this house inside and out. It's exactly what I expected. I'm thrilled!"
Here are Drody's top tips for using professional-quality photos and videos in your marketing:
1. Go pro.
"We won't ever use amateur photography on our for-sale listings," says Drody. "We have very strict quality standards and believe that low-quality photography reflects poorly on our firm and the totality of the properties we sell."
2. Invest time in styling.
"Our agents are typically present at the photo shoot," explains Drody. They spend a considerable amount of time styling the property with a best-foot-forward philosophy. "You only get one shot when a listing is activated, and the pictures should be perfectly polished," notes Drody. "First impressions are everything—a key ingredient in what we refer to as a tidal wave of marketing momentum."
3. Choose the right technology for the right property.
Not every home is cut out for Matterport, Drody points out. "Depending on the pros and cons of the house, we'll determine the best type of footage to use," she says. If a home is flawless with a terrific floor plan, Matterport can make a lot of sense. "But if there are floor-plan obstacles and we'd rather have the opportunity to explain layout options, then we might not use 3D photography," she says.
4. Manage seller expectations.
With so many plusses, the flip side of 3D is that the house needs to be immaculate. "Think through the clutter and what's in every corner, including any property blemishes," says Drody. "With traditional photography, you can highlight the most desirable areas of the house. But the Matterport tour shows everything."
During the pandemic—with such a tight market and travel restrictions—the big advantage to 3D technology is being able to sell to buyers sight unseen. "Buyers can't always be there in time to see a property in person," says Drody. "3D Matterport can make the difference."
When to use drone footage
Drone photography can be perfect for certain listings, especially if a property features great architectural details or you want to showcase the outdoor landscape.
"We do very high-end videos of some of our houses that aren't 3D Matterport," says Drody. "They're selling more of the lifestyle, the dream and the vision of the house, but it's not necessarily taking you on a tour of every single corner of the home."
Drone photography gives you a good sense of the home size in relation to the property size. Plus, it gives viewers a good idea of location in relation to its surroundings—such as where the property is located and its proximity to other parts of the city.
"In South Florida, we're so close to water, so that's always a pretty backdrop," she says, noting that no matter how far inland, if you take that drone up high enough, you'll see water. "That bird's eye view helps you realize that we're in this beautiful, magical city of Miami," says Drody. "It's a key ingredient of our lifestyle that no matter where you live, that water is going to be a part of it."
How to improve DIY photos and videos
Some agents don't have the budget (or the desire) to hire a professional photographer or videographer. How can you shoot high-quality videos and photos yourself?
Using your iPhone is a top mistake, cautions Riley West, owner of Blue Skye Media in Virginia and author of The Real Estate Photographer: A Beginners Guide to Real Estate Photography.
 He notes that DSLR cameras give you greater flexibility to set yourself up for success.
"Our phones take great photos, but with real estate photography, you need that extra bit of detail and features that our phones just don't have," explains West. Some of these features include being able to take bracketed photos (multiple exposures of the same shot), using a flash (that you can bounce off surfaces for indirect light), and, most importantly, using high-quality lenses.
"If you do use your iPhone, at least take time to edit your photos and videos—that's where the magic happens," advises West. He suggests Adobe's Lightroom and Photoshop for their powerful editing capabilities.
Another common mistake? Using a hand-held instead of a tripod.
"If there are any sudden movements, you'll pick up motion and images will look blurry," he says, noting that you want top-notch photos and videos to showcase your listings in their best light. "Make sure you're using a gimbal or some stabilizer. There's nothing worse than shaky video!"
Speaking of light, you don't have many flash options with a smart phone. West suggests opening windows and turning on the lights to brighten rooms.
Are you taking your own Matterport images? They can be tricky. For starters, use the Matterport camera—specifically designed to shoot 360-degree photos and videos. "It's very important to evenly spread out each captured shot (in terms of timing and space)," notes West. "When the software patches everything together, you've got a well-flowing walk-through virtual tour rather than a clunky presentation."
Lisa A. Beach is an Orlando-based freelance journalist. Find her at LisaBeachWrites.com.