News & Media

4 Ways Roomvu App Can Boost Your Video Engagement
Here's how one Realtor used the Roomvu, an app designed for real estate pros, to boost her social followers into the thousands.
About a year ago, Kelli Eggen, a sales associate with RE/MAX Tropical Sands in Sarasota, had about 30 followers on her real estate social media pages. Then, she started using RoomVu, a company that creates real estate videos and posts them on your social media.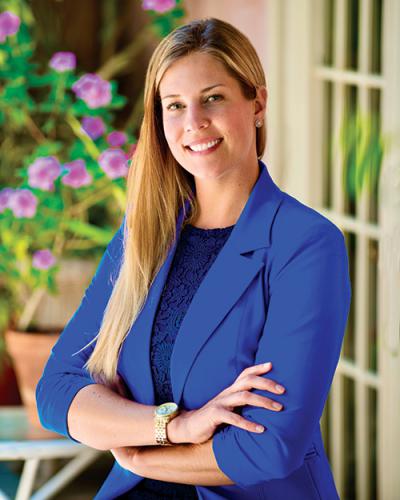 Since then, she's watched her sales numbers rise and her followers rise. She has more than 2,000 followers on Instagram and more than 700 on Facebook.
For helping her build a steady client base and transition into more of a listing agent, Eggen credits RoomVu. "I only work on a referral basis, so I don't do much marketing or social media. I'm impressed by how well I've been doing with just RoomVu. It's doing all the work I don't have time to do. Since these videos are automated, my life has been simplified. I don't have to search for articles. I don't have time to do that."
She said the setup was simple and took about 30 minutes. She uploaded her logo, photo, social media accounts and location, and picked the type of content she wanted posted. Then she chose hashtags, a title for her videos and a color scheme. Each week, she edits the platform's calendar of scheduled posts.
RoomVu is a content-creation company that helps agents build their customer base on Facebook, LinkedIn, Twitter, Instagram and YouTube. Monthly packages range from free (for LinkedIn and Twitter social media automation) to $109.99 per month for a more robust, customized offering.
Here's how Eggen uses RoomVu:
1. Building credibility.
Since the videos feature Eggen's picture and logo, they look like she created them. "No one would know it's not me posting it," she says.
2. Providing value to buyers and sellers.
"All the content they provide on my social media is relevant to what I want to see in my market, Southwest Florida. The content's new every time, it's not outdated," she says. Because of the consistent quality of content she's sharing, "Everybody has been choosing to follow me. I don't even ask them. I've gained a huge momentum," she says.
3. Reaching potential customers when they're online.
"RoomVu tries to hit people when they're active. They figure out when the most people are scrolling and put posts up automatically at that time."
4. Actionable insights.
RoomVu provides post analytics plus reports on any viewer comments. According to the app, as of late June 2022, Eggen's 264 RoomVu posts made 47,353 impressions.
Dina Cheney is a Connecticut-based freelance writer.