News & Media
How to Find and Dominate Your Real Estate Niche
Take some tips from these real estate professionals who know what it takes to find and leverage an ideal niche.
Aimee Burroughs, lead of Burroughs Team at REAL Broker in Palm Beach Gardens, was looking for a way to reconnect with people following the COVID-19 pandemic. "We had been separated from everybody, and I was like, 'How are we going to pull the community back together and make it stronger than ever?' Real estate is a great avenue to do that because while we sell homes; we sell the community, too."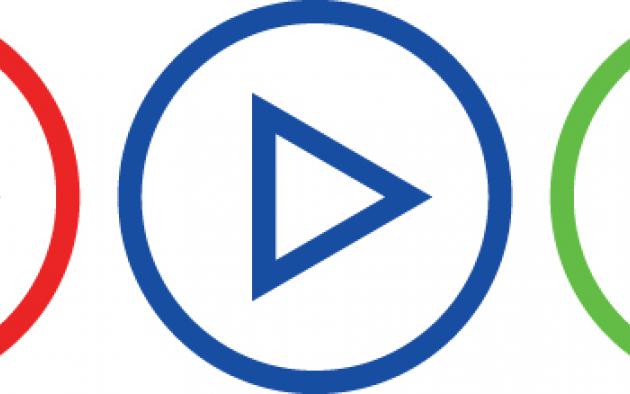 Here's how one Realtor®-YouTuber uses Disney as the main attraction to reach a subset of buyers who are moving to Florida to be near the Magic Kingdom.
Burroughs believed that a Thanksgiving pie giveaway would be an ideal way to show customer appreciation—and give her past and current customers an incentive to come into her office to mix and mingle. "We reached out to [our sphere] and said, 'Hey, it's Aimee with the Burroughs Team. How are you today? I want to thank you for your support. We are giving out pies, and we have a pie for you, so please stop by our office.'" Board Babes, a local charcuterie company, brought a spread of meats, cheeses, hors d'oeuvres and champagne, and guests left with a freshly baked pie.
The get-together was a success and led to at least one transaction. One past customer, who told Burroughs he'd had an awful year, was overcome with gratitude for the invitation. "He lives in a 55+ community in [Martin County] and I helped him sell when he purchased there," she says, adding that the pie giveaway allowed her to stay top of mind with the homeowner. "Had I not invited him I wouldn't know that he was considering selling again. It got the ball rolling. I sent him an email about the possibilities, and his wife contacted me about getting the property prepped for sale."
When Burroughs first considered doing the pie giveaway, she was met with naysayers. "I was told, 'You aren't doing the old pie giveaway are you? That's so lame.' But it's not about the pies. It's about the connection and [offering customers] a token of our appreciation. If you can change one person's day or get one or two clients out of that, that's amazing."
The culture and niche that Burroughs wants to maintain is "all about connection" and staying top of mind with her sphere. She adds: "Real estate is a people-to-people business, and our pie giveaway gave us valuable face-to-face time. Our goal is to consistently do this every year so that people can look forward to it and expect it."
You, too, can identify and dominate a niche. It starts with recognizing your strengths, expertise and interests—and focusing on what you're passionate (and knowledgeable) about.
Florida Realtor® magazine spoke with other real estate professionals for ideas on how to build and nurture a rewarding niche.
Parrot Heads in paradise
Marc Jernigan and Diane Cook, broker-associates who comprise Team Marc and Diane at St. Johns-based Slate Real Estate, have found their niche among like-minded Jimmy Buffett fans. Known as Parrott Heads, these devotees of Buffett's music and laid-back lifestyle brand travel around the country to events for entertainment purposes and to raise money for charity.
In November, Jernigan and Cook went to Key West for the annual Meeting of the Minds, a.k.a. Parrot Heads Week, where fans from around the world convene for nonstop celebrations. "Their motto is to 'party with a purpose,' which means we are going to have a really good time," Cook says. "But everything we do is for charity, such as pediatric hospice, Dreams Come True [dedicated to fulfilling dreams of children with life-threatening illnesses] and Wreaths Across America [a nonprofit that coordinates wreath-laying ceremonies at veterans' cemeteries]. We all need different ways [to bring] in new customers, and Parrot Heads is just one of several ways we do it."
The duo, business and romantic partners for over six years, has sold a minimum of 20 houses as a result of their Parrot Head connections. "It's a lifestyle, but at the same time we aren't asking people if they need to buy or sell every time we attend an event," Jernigan says. "You can farm your neighborhood, but you might not like half the people in it," Cook adds. "The Parrot Heads know who we are and what we do—and that we are very good at it. We are there to answer their questions and help them, and we do it because we enjoy it."
Here's their strategy:
1. Join groups. Cook and Jernigan are members of two Parrot Heads clubs in Jacksonville: A1A Parrot Head Club and PHINS (Parrot Heads In Natural Settings). "These clubs have crazy names, but they do a lot of good," Cook says. Each club hosts monthly socials where members can meet up and enjoy listening to local musicians. "That's where we make our connections," Jernigan says. "They all know we are Realtors® because we wear our shirts or name tags." They also help organize the PHINS' annual golf tournament. "We bring in sponsorships, entertainers and arrange auction items," Cook says. "The A1A Parrot Head Club hosts a Beach Bash at Guy Harvey Resort in St. Augustine Beach every year. We average $20,000 to $30,000 raised for charity at both events." They are both active in leadership roles within their local, state and national real estate associations as well.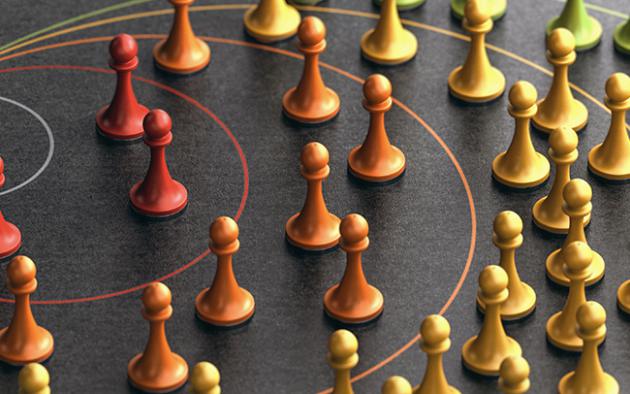 Are you paying for leads but converting little to none? Stop overlooking what's right in front of you—the people you know and talk to on a regular basis. Here are strategies that work for your peers.
2. Sponsor events. Jernigan and Cook try to sponsor as many events as possible. "We focus mostly on Florida [but also connect] with fellow Parrot Heads who may be moving into the state," Jernigan says. "That's one avenue we use for farming within the Parrot Head clubs, and we are getting our names on T-shirts, handing out items with our logo on them and putting up banners, too."
At the PHINS golf tournament, they hand out floral leis, golf tees and their business cards. "We enjoy the Parrot Head lifestyle; we volunteer, we sponsor events, and we are waist deep into it," Cook says. "It's not just about sitting there and listening to music and socializing with people, but also about supporting them and sponsoring them as Realtors."
Last year they bought 300 pairs of sunglasses with their logo on them to hand out at Beach Bash. "Everyone who registered got a goodie bag and sunglasses," Cook says. "We have been to several events where people are still wearing our sunglasses."
3. Get active on social media. When it comes to marketing, Jernigan is very traditional, and Cook is more focused on social media. "Depending on the customer type, Marc might communicate better than I do and vice versa," Cook says. "We have a give and take, Frick and Frack style of working together." She recently launched a Facebook group called "Phlorida Trop Rock Living" to share and promote their love for the tropical rock music and lifestyle.
"The group is a central location where people can get information about musicians, concerts and fundraising events happening across the state," Cook says. Several well-known musicians have joined and started posting about upcoming events. "We plan to mix in our love for real estate, too," she says.
Probate specialist
Michele Bellisari, a Realtor® with REAL Broker in Boca Raton, has found a niche in probate transactions and downsizing seniors. "I have been a 'niche witch' of sorts for a long time," she says, adding that it's important for agents to find a niche that is recession resistant. "Probate is not a niche that you can expect to quickly transition into, but [you can] plant seeds while making a name for yourself. Those of us who have been through different markets know there is opportunity in every market, no matter what's going on."
Here's her strategy:
1. Become an expert. Once Bellisari decided to create a niche in probate, she researched everything she could to learn how to work with all parties involved in managing the affairs of a deceased person's probate estate: attorneys, family members and personal representatives. "In Florida, the personal representative is the same thing as an executor [male] or executrix [female] in other states," she notes. "Not to be disrespectful, but death, divorce and downsizing are situations that roll along no matter what's going on. Once the courts figured out they could Zoom, things moved along in probate during the pandemic."
"I wouldn't say it's for everyone, and new agents should consider partnering with someone experienced first."
2. Conflict resolution. Oftentimes, owners of probate properties are facing other hurdles, such as what to do with unwanted furniture and other household items. "I like being able to help people get through that chapter with as little stress as possible because they're already grieving." The positive aspect to Bellisari's niche is that it typically involves a motivated seller. "Some may be ordered by the court to sell, and others can't afford the property and need to liquidate," she says.
3. Be a resource. According to Bellisari, personal representatives don't always live locally and must negotiate everything from afar. "There are lots of moving pieces," she says. As an experienced "thrifter" and estate sale bargain hunter, she brings another skillset to the table. Bellisari can recommend charities that may take the furniture.
Sometimes the best course of action is to remove everything from the house. "You have to be gentle when you tell them there's no value in that Lladró because you don't know whose mama gave what to whom," she adds. If the seller needs the place cleared out, Bellisari provides names of vendors. "We can also FaceTime and talk about what they want to keep or sell. Sometimes we will even have appraisers come out and assess the value."
Go team!
Cheryl Core, chief operating officer and co-owner of Core Group Real Estate in Oviedo, believed her company's proximity to the University of Central Florida (UCF) represented potential business.
Thanks to a personal connection, an opportunity materialized in mid-2022 when Core Group started working with UCF Athletics. "It's an amazing partnership that gives us access to the coaches, professors and student athletes who are moving to and from the area," says Core, adding that the university's football team is joining the Big 12 Conference in 2023. "We work closely with the athletic department, administration and human resources to assist them with all their housing needs. If human resources calls and says, 'I have a student who can't find a place,' or 'We have an assistant coach coming next month,' we work with them to find a place to live." They worked with the present quarterback's parents, who owned a house in Mississippi they wanted to sell. "Their plan was to buy something here so they could come for football games, but it made more sense for them to rent," she says. "We are never going to sell to somebody if it's not good for them. Our value and culture are that we are here to serve them."
"UCF is a massive employer in our area with a large, engaged local alumni base," adds co-owner Justin Core, who is Cheryl's son and serves as the company's broker. "We plan to continue to build our reputation in this community for years to come."
Here's their strategy:
1. Build relationships. "Everybody is trying to find the secret sauce, but [successfully working a niche] is about relationships," Cheryl Core says. To assess the athletic department's housing needs, Core Group sat with human resources personnel and asked what they needed and how they could help. "They asked us what we could do, and we said we could do personalized tours with [prospects]," she says. "We also have a dedicated phone number for UCF transferees to call and schedule meetings with us and a separate place on our website for staff, administration and students that we are still building out."
2. Immerse yourself in the scene. Core Group is invited to athletic department events, and they've even tailgated with Knightro (the official mascot of UCF sports teams). "We just produced a video where we're on the football field and it says, 'Welcome to UCF, your hometown team … we look forward to meeting you soon.' Then a drone takes off and shows the areas of town they might want to live, the distance to the beach, the theme parks and downtown, and what the neighborhoods look like," says Cheryl Core.
When the grand opening was held to celebrate renaming the Knights' home football stadium FBC Mortgage Stadium, Core Group was there. Once a year they work with UCF's athletic department to create a social media platform where the coaches or student athletes create content on TikTok or Instagram. "It's a way for us to engage with the students and alumni in everything we do," Cheryl Core says.
3. Attend student athlete job fairs. Core Group also talks to UCF athletes about real estate. "It's a great funnel for us for new agents," says Cheryl Core. "It's been a really cool experience to bring them into the office and go into detail about what it's like to work in real estate." Several football players attended one of their last fairs and showed interest in pursuing a real estate career.
"This niche is a win-win for UCF and for us," adds Cheryl Core. "I believe a lot of Realtors probably think some of these larger universities and community colleges already have people in place to handle their real estate needs and they might be surprised to find out they don't." #
Leslie C. Stone is a Vero Beach-based freelance writer.