News & Media

How to Make the Most of Your Sphere of Influence
Are you paying for leads but converting little to none? Stop overlooking what's right in front of you—the people you know and talk to on a regular basis. Here are strategies that work for your peers.
As a newly licensed agent in 2013, Jordan Dennis sold real estate part-time while still on active military duty. "I was stationed at Eglin Air Force Base, but I wanted a career where I could create my own life and economy," says the sales associate with Century 21 Blue Marlin Pelican in Crestview. He was obsessed with Bravo TV's "Million Dollar Listing Los Angeles" and dreamed of selling luxury homes like the show's co-stars Josh and Matt Altman. "One day I reached out and said, 'My name is Jordan, I'm a Marine and I have a real estate license. I enjoy [seeing] your success. How do I get there?'"
The Altman brothers subsequently invited Dennis out to Los Angeles to observe their day-to-day business. "I got to shadow them a couple times, and when I was fortunate enough to get the most expensive listing in the state of Alabama—but didn't know how to market it—they helped me." It's important to surround yourself and seek advice from people who are in the position you want to be in someday, he says.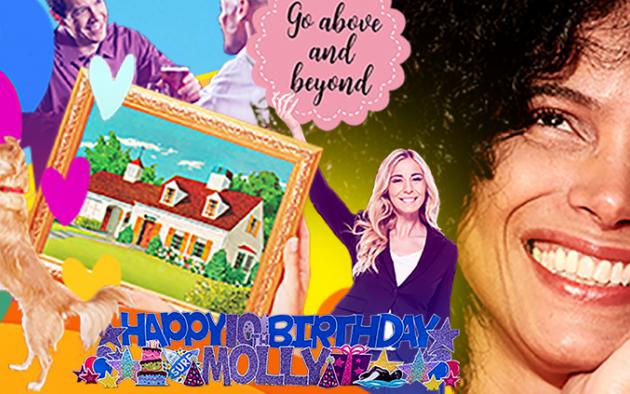 Nurturing your customer relationships doesn't end after the transaction. Keep the referrals and repeat business flowing with a long-term strategy.
If there's one takeaway from his mentorship with the Altman brothers, Dennis says, it's the importance of building and nurturing your sphere of influence. "You've got to follow up, follow through and follow back, so people know you aren't forgetting about them," he says. "If you promised you'd reach out on email or send comps, follow through. Then, post-closing, follow back to see how everything's going."
You don't need thousands of contacts
According to real estate coach Donna Stott, co-owner and head coach at Your Coaching Matters, agents often think they need thousands of internet leads to generate new business. But that's unrealistic.
"Dunbar's theory says we cannot maintain relationships with more than 150 people," Stott says. "That's the magic number. Is 150 enough for your goals? For most agents, it would be more than sufficient because it [has the potential] for 80 to 90 transactions a year."
Business becomes more manageable and dependable when you narrow your focus. "People move once every 10 years—and that may be conservative—so, let's say [10%] of 150 are going to move every year. That's 15 potential transactions." If 10% buy an investment property, that's another 15 transactions. "If half refer somebody to you, that's another 75 transactions."
We spoke to top producers around the state for their insight. Here's what works for them.
Tamasha "Tomi" Rose
Aston Rose, powered by SIDE
Miami
Tamasha "Tomi" Rose, a former Indianapolis Colts cheerleader and reality cast member of Style Network's Hot Listings Miami TV show, has branded herself as a sports and entertainment specialist. In real estate for 20 years, her celebrity client roster includes Los Angeles Lakers' LeBron James, NBA All-Star Caron Butler and Miami Heat's Meyers Leonard, among others.
She recently co-founded Aston Rose, powered by SIDE (a sports and entertainment luxury real estate firm with offices in South Florida and Southern California) with Lisa Leslie (four-time Olympic gold medalist and two-time WNBA champion), and former professional basketball players Rob Hite and Rod Watson.
"Your sphere and how you work it is exclusive to who you are," Rose says. "There's no secret sauce. Putting my clients first and following up is the real draw that has translated into business for me, and I'm thankful for it."
Rose's approach includes:
Tap into your advantage. "Everyone has a competitive advantage," Rose says. Want to find yours? Look at your interests and affiliations. "Maybe it's doctors, fashion industry pros, sports and entertainment, lawyers or judges—there are many areas that you can target. My husband played NBA basketball, and I cheered for Division I athletes—and professionally for years—so there's a generation of contacts and connections there. Being part of the NBA wives' community has assisted me in closing multimillion-dollar transactions."
Treat transactions as if they're your own. Rose is always on the lookout for better opportunities for her clients. After selling Meyers Leonard and his wife, Elle, a home in Bay Point, she encouraged the couple to list their property a year later due to skyrocketing home prices. "The last offer was one they couldn't refuse. I was happy because they made $4 million after only owning the property for 12 months. I look at my clients' investment as if it's my own."
Connect in meaningful ways. "Grow your network by being a good human being and providing great services as a real estate professional," Rose says. "Referrals will naturally come, and you can then use technology to follow up." Aston Rose partnered with white label brokerage platform Side (sideinc.com) that helps them be more productive, grow their business and focus on serving their clients.
Brett Colby
RE/MAX Direct
Wellington
Brett Colby got his start in the business right out of high school and never looked back. "Real estate has always been my full-time career and passion," he says.
The key to Brett Colby Group's success, he says, is an undeterred focus on providing top-notch customer service and putting clients' needs before their commission. "Real estate isn't a numbers game for me. I'm handling the biggest investment in someone's life—whether it's a $250,000 condo or a $2.5 million estate."
As a result, clients remember his loyalty and commitment. "People I worked with over a decade ago still think of me when they think of real estate," he says. "All of my business comes from friends, family and past clients who are quick to hand out my name and number with the utmost confidence."
A close friend who bought and sold multiple homes through Colby recently referred one of his coworkers, who, in turn, referred his brother. "They were both first-time homebuyers, and it was such a cool experience to run from one closing to the next."
Here's Colby's strategy:
Turn clients into fans. Colby has never advertised his services and hones his brand on social media. "My goal with every buyer and seller is to make them a walking billboard for me," he says. He managed his own social media for a decade before hiring a specialist. "I put a personal touch on everything and keep posts light and fun." He avoids the controversial or political and spreads positivity instead. "My posts are about successful real estate transactions, reviews [from happy customers] and enjoying the South Florida lifestyle." He also uses hashtags like #StrategicRealEstateSolutions to attract followers likely to do business with him. "It's gone a long way in terms of [growing my sphere] because I get DMs or phone calls from people who see and follow me on social media."
Get a good CRM. "The right technology can make your life easier and your client's experience substantially better," Colby says. "I neglected using a CRM for far too long, and I'm incredibly happy with the way Follow Up Boss keeps us dialed in to the client experience before, during and after the transaction."
Customer appreciation events. Nothing says thank you like a special event or a gesture dedicated to your sphere. "I'm really excited about what we're offering in client events," Colby says. "We add a personal touch and make it family oriented because everyone on my team was born and raised here in South Florida. We have plant giveaways planned for summer, a pumpkin carving contest this coming fall, and a pumpkin pie giveaway at Thanksgiving. We are growing something special here.
Tansy Moon
Engel & Völkers
Jacksonville Beach
A servant's heart is at the center of what makes Tansy Moon successful at growing her sphere. "My real estate business is more of a ministry than me simply being a Realtor®," she says. "I deeply care about people and have a heart of empathy that [allows me] to figure out where their heart is. It's a full-circle thing; the more we give and are fair and honest in our work, the more we are given."
She is unwavering in conducting business with that mindset. "If it's not a great time to sell, I'm going to tell people the truth," she says. "Not everyone is OK walking away from a great sale, but I never want to sell someone's house and know they have nowhere else to go."
Here are Moon's core principles for cultivating her sphere:
Connect with people in your everyday life. Whether it's at church, during one of her children's activities or while grocery shopping, Moon immerses herself in authentic connections. "I always stop and acknowledge past clients and friends, and if they want to have an extensive conversation [about the market] I'll say, 'Let me call you later.'" She is that parent who volunteers to bring water bottles to practice, sets up the team party or coordinates the gift for the coach. "When I was a cheerleading sponsor, I'd show up early and volunteer," she says. "At church, I'm serving coffee or handing out drinks." Recently, in a parking lot at a nearby shopping center, she ran into a former client to whom she had sold a property two years ago. "He sees me, and he says, 'I've been looking for you, Tansy. What's going on in the market? I think we're going to list our house.'"
Be human and approachable. Moon takes her business seriously, but she also makes it enjoyable. "Nobody wants to work with someone who's so professional they can't laugh and have fun," she says. "Having my family involved makes it even better." Her teenage daughters help with her social media and her live "Tansy Tours" on Facebook where she walks people through new listings. "I like [being] quirky and fun because I want it to be real," she says. When Moon first started out, she ran ads on the local real estate channel. People still recognize her from those commercials 15 years ago. "One woman recognized me recently and said, 'I've got to tell my husband I met you; you are way cooler than I thought you'd be.'"
Collaborate and cooperate. Working well with other Realtors® is essential, Moon says. "I've learned to play fair in the sandbox. It's easy to love your clients, but loving other agents is important, too, because it's rough out there." Her values have shaped her warm and compassionate exchanges with other agents. When representing buyers, she'll reach out to the listing agent and say, "I understand it's crazy and you're probably overwhelmed with multiple offers, but if you've got 10 minutes, I'd like to talk to you about my clients." She adds, "There's enough business for everyone. If you don't get your neighbor's listing, still be their friend. It'll come back to you in a referral or something else."
Kendall Bonner
RE/MAX Capital Realty
Tampa
Licensed since 2003, Bonner could be considered an overachiever. Not only is she broker-owner of a RE/MAX franchise but she also owns her own speaking/coaching/consulting business (Compass Consulting & Solutions), a mortgage company (Motto Mortgage Resource) and an insurance company—plus she's an attorney and has co-authored two books: "So ... You Think You Want to Be a Real Estate Agent?" and "Listing Tampa."
"I'm proud of [the high production we do through leads] because I've gone through the drama and trauma of buying leads in the past. Now that I have a team, we use organic ways to [grow our sphere]." One fallacy, she points out, is that agents believe their sphere will statistically remain consistent throughout their career. "Your sphere will have attrition, so you have to constantly be adding new people to continue thriving."
Here's how Bonner and her team grow their sphere:
Tap into the power of video. Bonner's team produces videos and shares them via social media, YouTube and email blasts to their contact database. "These agent-facing and consumer-facing videos help us establish ourselves as a resource and authority," she says, adding that one source of content is SunStats, a free member resource from Florida Realtors®, featuring real estate metrics, charts and data branded to their brokerage. "We also share monthly market updates, and we post about community events, new listings and frequently asked questions."
Hobnob at industry events. "Agents often forget their sphere should be network-based too, not just past clients and friends," Bonner says. She regularly attends events where she makes new contacts, interacts with potential referral partners and reconnects with acquaintances—and uses her public speaking skills as a platform to share her best practices and create brand awareness. "I go to Inman, RealTrends Gathering of Eagles, NAR and RE/MAX conventions," she says. Attending training sessions gives her an invaluable opportunity to introduce herself to peers from around the country.
Think outside the local box. Taking a hyperlocal approach to farming has gained popularity, Bonner says, but she recommends looking beyond your geographical area. "It can lead to working with people who are relocating into or out of your market," she says. "I'm friends with Realtors® in Orlando who may have clients looking to move to Tampa, and vice versa." A great number of New Yorkers are moving to Tampa, and she works with agents in that state who know and trust her. "Their former client then becomes my new client because they trust me to take care of them," she says.
Leslie C. Stone is a Vero Beach-based freelance writer.