News & Media

OsakaWayne Studios/Getty Images
Fla.'s June Housing: Prices Stabilize, Inventory Up
Florida Realtors: YOY single-family home median price flat at $420K, supply at 2.8 months. YOY condo median price also remains the same at $325K, supply at 3.6 months.
ORLANDO, Fla. – Florida's housing market in June and second quarter (2Q) 2023 showed signs of continued stabilization of statewide median prices and improving inventory levels (active listings) compared to a year ago, according to Florida Realtors®' latest housing data.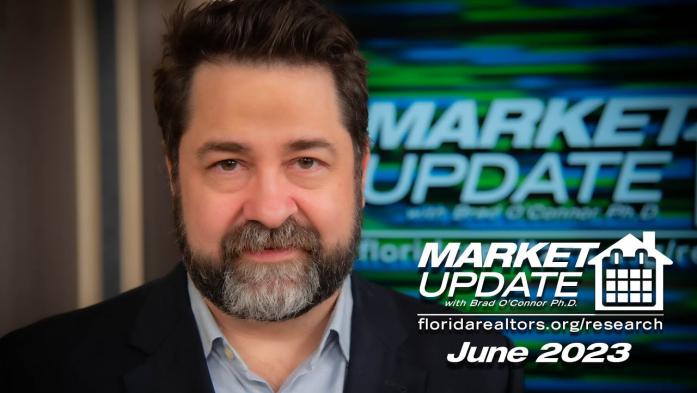 June and second quarter 2023 statistics showed signs of continued stabilization of median prices and improving inventory levels compared with a year ago, according to Florida Realtors®' latest housing data.
"Florida's economy and lifestyle continue to attract people who want to live and work in the Sunshine State – about 1,218 people move here per day, according to Census data," says 2023 Florida Realtors® President G. Mike McGraw, a broker-associate with RE/MAX Central Realty in Orlando. "The need for homeownership opportunities remains high, but increased borrowing costs, statewide inventory that is still below pre-pandemic levels and other factors continue to affect market activity."
Last month, closed sales of existing single-family homes statewide totaled 26,071, down 7.9% year-over-year, while existing condo-townhouse sales totaled 10,494, down 11% over June 2022, according to data from Florida Realtors Research Department in partnership with local Realtor boards/associations. For 2Q 2023, statewide existing single-family home sales totaled 75,801, down 11.2% from 2Q 2022, while statewide existing condo-townhouse sales totaled 31,926, down 17.7% year-over-year. Closed sales may occur from 30- to 90-plus days after sales contracts are written.
Florida Realtors Chief Economist Dr. Brad O'Connor pointed out in June 2022, the typical rate on a 30-year fixed-rate mortgage rose to about 5%, after starting the year at around 3%.
"This June, by contrast, the typical 30-year fixed rate was between 6.5% to 7%," he says. "In light of that headwind, a 7.9% year-over-year decline in closed single-family home sales is understandable. As the monthly gap between closed sales this year compared to a year ago continues to shrink, we may see sales rise year-over-year in the coming months.
"And if rates remain stable the remainder of this year, or especially if they start to pull back a bit, we may very likely see sales continue to trend along the seasonal path typical of pre-pandemic years, such as in 2019."
The statewide median sales price for single-family existing homes in June was $420,000, the same as the previous year, while the statewide median price for condo-townhouse units was $325,000, relatively the same as the June 2022 figure.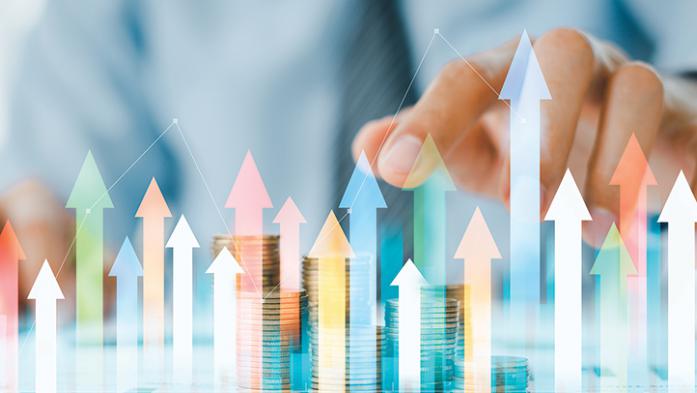 Show your local market expertise to buyers and sellers with custom reports and graphics using free Florida Realtors® SunStats® data.
For 2Q 2023, Florida's single-family median sales price was $418,000, slightly higher (0.2%) than the same quarter a year ago; the condo-townhouse median for 2Q was $325,000, up 1.9% year-over-year. The median is the midpoint; half the homes sold for more, half for less.
Looking at the end-of-month inventory of active listings of single-family homes, Dr. O'Connor says, "In 2022, as rates started to rise and the market shift became apparent, initially, there was a rapid rise in inventory levels as new listings started coming on to the market at a high rate. But once that short-lived burst in new listings reversed in the latter half of last year, inventory growth stabilized, and that trend has continued in 2023. As of the end of June, single-family inventory was 13.8% higher than a year ago, but that gap will be closing rapidly in the next month or two.
"Overall, we are at an inventory level that is about halfway between our pre-pandemic inventory level at this time in 2019 and our low point during the pandemic in 2021," he says. "The improvement we've seen in inventory levels is a sign that upward pricing pressures are moderating."
On the supply side of the market, single-family existing homes were at a 2.8-months' supply in June and 2Q 2023, while condo-townhouse properties were at a 3.6-months' supply for both timeframes.
To see the full statewide housing activity reports, go to the Florida Realtors Newsroom and look under Latest Releases or download the June 2023 and 2Q 2023 data report PDFs under Market Data.
© 2023 Florida Realtors®